The challenge of getting a secondary school education for those who live on the Aran Islands.
In Coláiste Einde in Galway, the pupils learn their subjects through Irish. While a large number of the pupils come from Galway city, there are many native Irish speakers who come from Gaeltacht areas throughout Connemara, and from even further afield on the Aran Islands.
The educational choices for boys in post-primary education on the Aran Islands are few. Those from Inis Mór could go as far as Intermediate Certificate in the local vocational school, and then on to the mainland for secondary school. For those from Inis Meáin or Inis Oírr it was boarding school or nothing. However, if they had chosen to stay at home, the only options open to them for a career would be in farming or fishing. The jobs, training centres, universities are on the mainland and in Galway city.
Father Breathnach, Latin master and the school principal at Coláiste Einde, argues that it would be better for everybody to be educated in the environment in which they grew up. For many of the boys of Coláiste Einde, secondary school requires leaving the family home and the community in which they grew up.
Doireann Ní Bhriain talks to three native Irish speaking pupils from the islands about their experiences of moving to the mainland.
This episode of 'Tangents' was broadcast on 9 April 1974. The reporter is Doireann Ní Bhriain.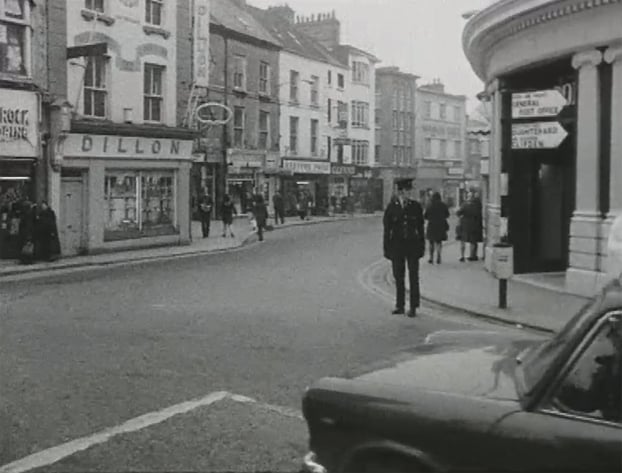 Galway (1974)