Backstage at the national Irish-language theatre Taibhdhearc na Gaillimhe in Galway.
Actors prepare for a performance of 'Mise Raifteirí an File' as the audience take their seats. Written by Criostóir Ó Floinn and directed by Seán Stafford, the play looks at the life and work of Anthony Raftery, blind poet and fiddler of the 19th century.
Mick Lally stars as Raftery. He began his acting career at the Taibhdhearc and would go on to co-found the Druid Theatre the following year. He can be seen here getting his make-up done. The other actors shown possibly include Síle Ní Chonaill in the role of Lady Gregory.
Bunaíodh Taibhdhearc na Gaillimhe sa bhliain 1928 chun drámaíocht na Gaeilge a chothú. Léiríodh 'Mise Raifteirí an File' ó 24 Feabhra go dtí 3 Márta 1974.
This episode of Féach was broadcast on 18 March 1974.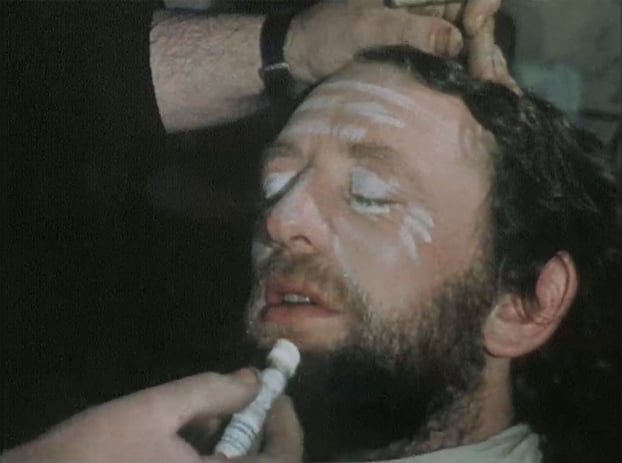 Mick Lally