7 foot tall, 42 stone, and size 16 shoes - European Super Heavyweight Wrestling Champion.
In 1984 wrestler Giant Haystacks appeared on 'The Late Late Show' while visiting Dublin. The European Super Heavyweight champion stands 7ft tall, weighs 42 stone and wear size 16 shoes. His real name is Martin Ruane, born to Irish parents two days after they emigrated to London.
In this extract from the show Giant Haystacks talks to Gay Byrne about the trials and tribulations of being so large. When travelling he uses a special code number to ensure three seats are booked for him. Cars don't last very long. He also talks about coming up with a name that would both describe what he looked like and that people would remember.
This episode of 'The Late Late Show' was broadcast on 18 February 1984.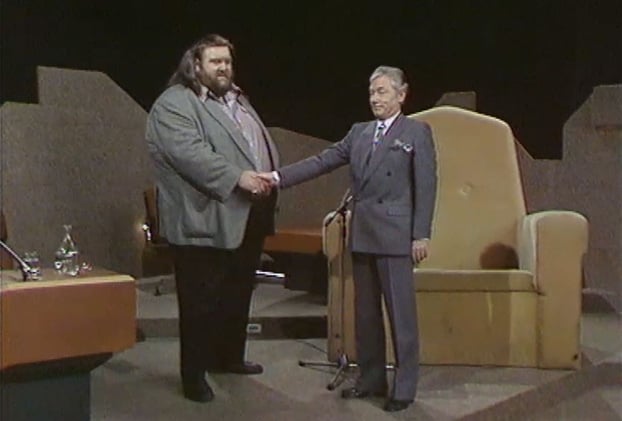 Giant Haystacks and Gay Byrne