Following a referendum on 18 June 1992, the Maastricht Treaty took effect on 1 November 1993.
The result of the referendum was a majority of 68.7% in favour of passing the Maastricht Treaty. The outcome of the referendum would mean greater European integration and the formation of the European Union.
An Taoiseach Albert Reynolds arrives at Dublin Castle for a press conference after a 'Yes' vote in the Maastricht referendum.
At the press conference, Albert Reynolds is accompanied by David Andrews, TD Michael Woods and TD Bertie Ahern.
John Bruton, Fine Gael leader, Des O'Malley PD leader, Rory Quinn deputy leader of the Labour party, Ray MacSharry EC Commissioner, give their reactions to the referendum outcome.
An RTÉ News report broadcast on 19 June 1992. The reporter is Charlie Bird.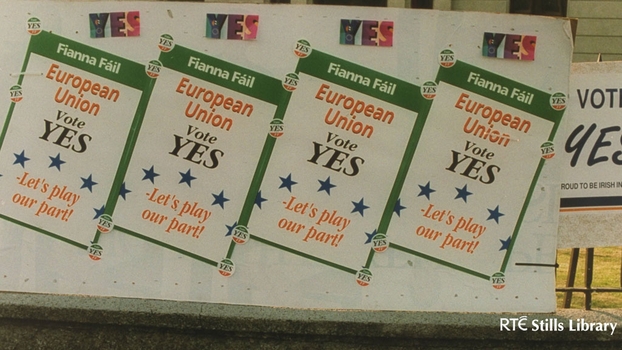 Pro-Maastricht Treaty posters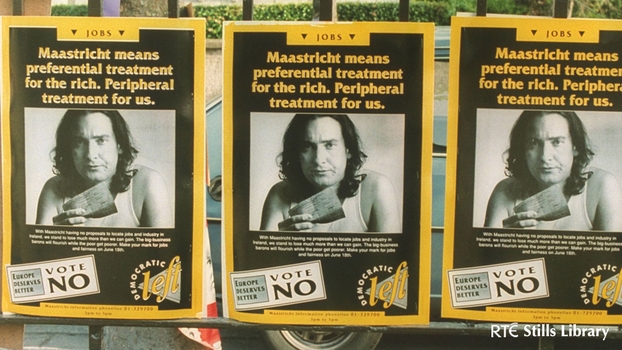 Anti-Maastricht Treaty posters