Traffic chaos and flooding in south county Dublin after heavy rain.
A heavy thunderstorm on the east coast of Ireland makes an impact on Dublin city centre and causes floods in the suburbs of Kilmacud and Dundrum.
Double-decker buses driving through flood water are to be seen, as is a flooded suburban garden, a damaged bridge and pedestrians using boxes and newspapers to cover their heads in the rain. A young man swims in the floodwater.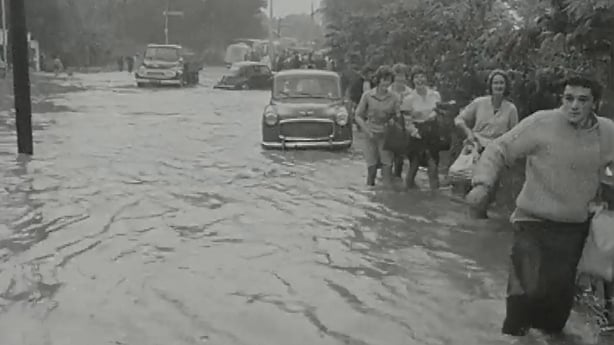 Dublin Floods (1963)
This report for RTÉ News was broadcast 11 June 1963.
This clip is mute.