Hisham Matar's memoir of family life and exile in Libya, Egypt, Kenya and the UK is a moving meditation on loss, while offering a fascinating insight into life under the tyrannical Qadaffi regime.
Matar's debut novel, In the Country of Men, first published in 2006, was shortlisted for the Guardian First Book Award and the Man Booker Award. It won six international literary awards, including Commonwealth Writers Best First Book Award, and has been translated into 28 languages. 
In its depiction of intimate, if complicated love, between the boy protagonist and his mother, and the very different relationship with the father, it is a tender and moving work of fiction. At its heart is the absent father who was a fearless activist against Qadaffi and his forces, a man whose story is now told in greater detail in this new work, Matar's 276-page memoir.
In the novel, the reader gets a piquant sense of people trying to lead normal lives while living on the wrong side, in political terms, during the early days of Colonel Qadaffi's so-called Revolution. The suburb in which young Suleiman grows up enjoys a certain cultural flirtation with Italy on the other side of the Mediterranean. Suleiman's father is a buyer and seller of goods, who has imported cows from Scotland, and trees from Sweden.
In real life, Matar's father Jaballa, a former army officer, political dissident and poet, was in fact a successful businessman who also ran an import business. Thus the memoir - whose full title is The Return - Fathers, Sons and the Land In Between and its events can perhaps be seen as a sequel to the story elaborated on in the novel, which appears to have strong autobiographical fidelity. 
In 1990, Hisham senior was lifted by Egyptian police and returned to his native Libya, for imprisonment, severe torture, and quite probably, murder in a notorious massacre at Abu Salim prison Two letters from Jaballa are all the family got by way of communication after his imprisonment, along with a cassette tape on which his father's anguished cry ends his brief, spoken message. In the course of the memoir, Matar has no actual confirmation that his father is alive and he follows many leads, one of which leads to an encounter and follow-up texts and phone-calls with one of Qadaffi's sons.
So despairing is the author in the autumn of 2002 that he contemplates throwing himself from the Ponte d'Arcole in Paris. However, the peculiar allure of the story, which is told fluently and vividly arises from the tidal wave of oscillating hope and despondency. Hisham Matar's search was also the matter of a BBC TV documentary, also shown by RTÉ, in 2010.
The possibility that Jaballa is alive burns dimly like a bonfire which remains eerily lit in the background through much of this compelling memoir, surely one of the books of the year so far.
Paddy Kehoe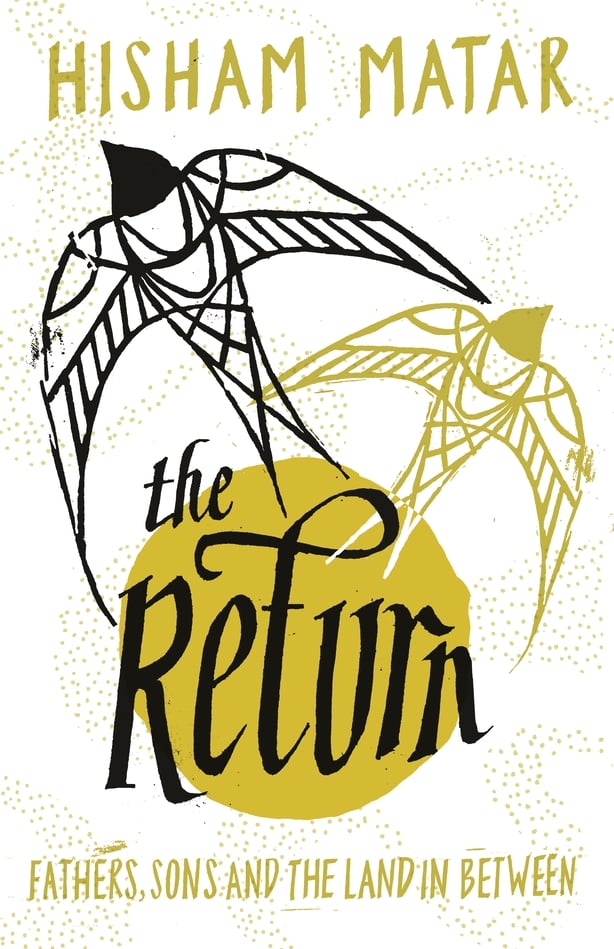 We need your consent to load this YouTube contentWe use YouTube to manage extra content that can set cookies on your device and collect data about your activity. Please review their details and accept them to load the content.Manage Preferences