Paddy Kehoe takes a sneak preview of what's in store this year, with new releases from Liz Nugent, Julian Gough, Caitlin Moran, Donal Ryan and Sinead Moriarty.
FICTION
Our Secrets and Lies by Sinead Moriarty (Penguin) 
Having her son and daughter at 21, forced Lucy Murphy to walk away from a promising future, but she is fiercely ambitious for her twins. A scholarship to a prestigious school for her twins is hugely welcome, but seventeen-year-olds have dreams of their own - dreams they cannot always share with their mother. The thirteenth novel, running to 352 pages, from the certifiably best-selling Moriarty. Due in March.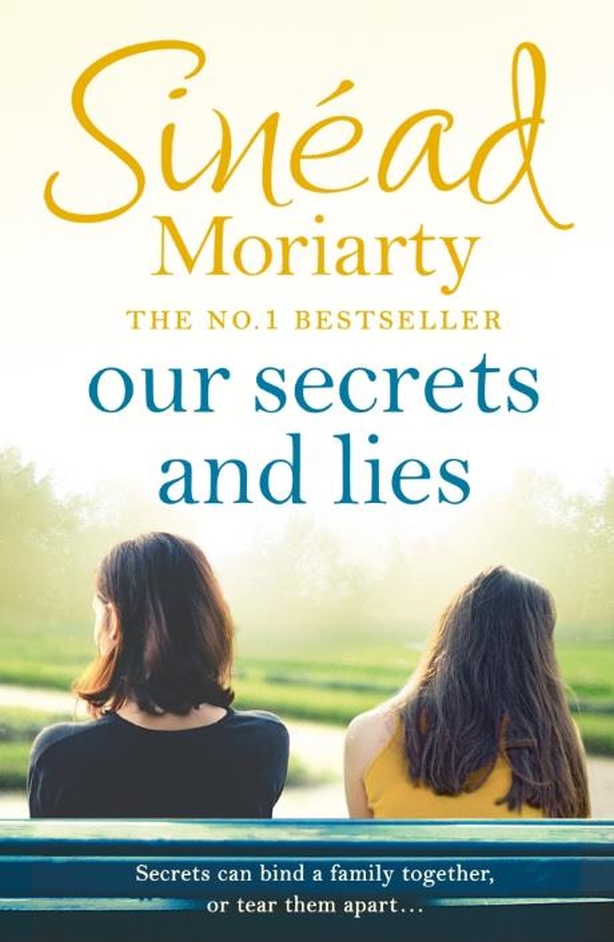 Skin Deep by Liz Nugent (Penguin)
Cordelia Russell has been living on the Côte d'Azur for ten years, Returning to her apartment one night, she opens her door and discovers a decomposing corpse in her bedroom... Nugent's debut, Unravelling Oliver has sold over 50,000 copies to date, a truly staggering achievement for an Irish writer. Due in April.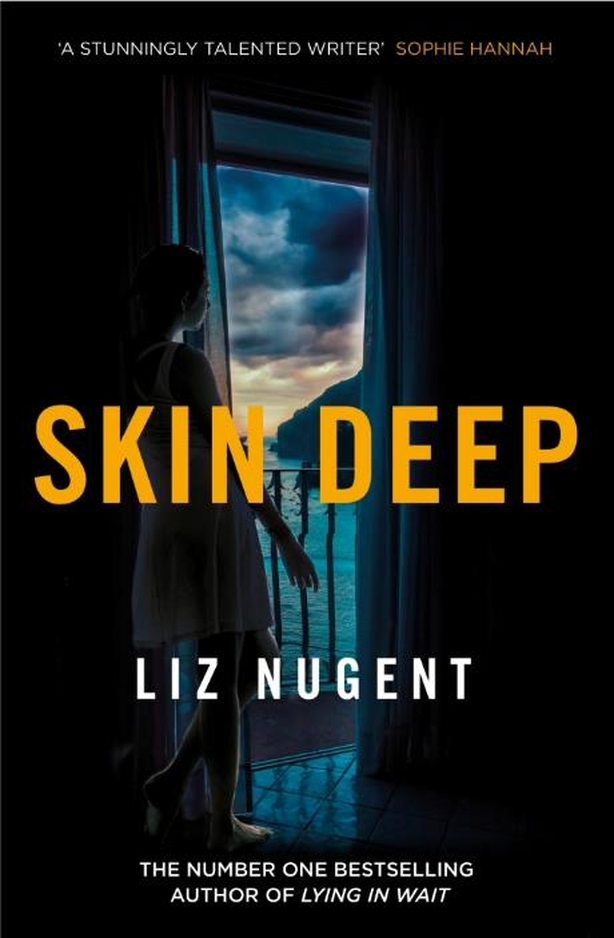 Last Stories by William Trevor (Penguin)
In the final collection from the revered Irish writer, who died in 2016, we encounter a tutor and his pupil, whose lives are thrown into turmoil when they meet years later. In a separate story, a young girl discovers that the mother she believed dead is alive and well. In another of these scintillating tales from the astutely perceptive Trevor, a piano-teacher accepts her pupil's theft in exchange for his beautiful music. Due in May.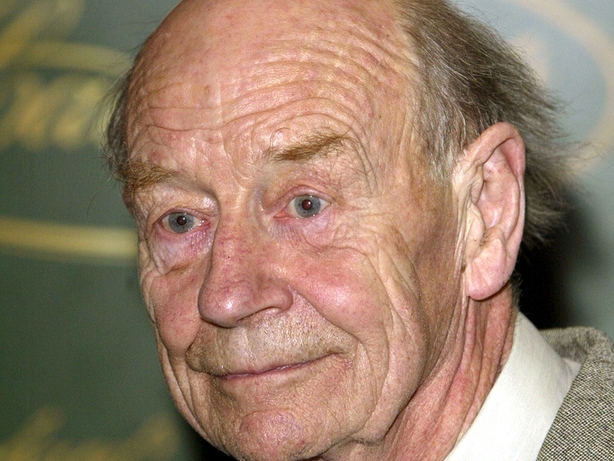 From a Low and Quiet Sea by Donal Ryan (Doubleday) 
In the hugely successful Nenagh writer's fourth novel, three narratives intertwine from the shores of Syria to Donal's rural Tipperary/Limerick hinterland. Three men, scarred by all they have loved and lost, are searching for some version of home. Due in March.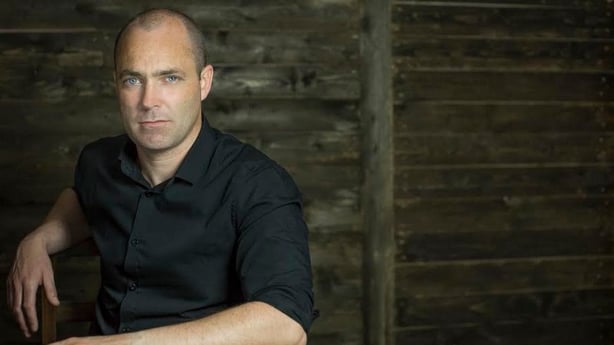 The Break by Katherena Vermette (Atlantic Books)
An international bestseller, lauded by Margaret Atwood, The Break charts the lives of the women of the Métis family in Canada. An international bestseller with enjoyed notable acclaim in Canada, Atwood endorsed the work as follows: 'In The Break, the characters may be Métis, but the motivations and emotions are surely universal. This is an accomplished writer who will go far.'  Due in February.
Connect by Julian Gough (Picador)
Colt is a teenage boy, the only child of divorced parents, living in Nevada. His mother is a biologist, on the verge of a major scientific breakthrough while his father works for a mysterious government agency. Socially awkward and 'benignly neglected' by his parents, Colt spends most of his time living in a virtual reality gaming world. Galway-based writer Gough was once front-man with cult rock band Toasted Heretic until he reinvented himself in prose and a distinctive narrative voice. Due in May.
How to be Famous by Caitlin Moran (Penguin)
A coming of age tale set in the boozy, hedonistic London of Britpop. Johanna Morrigan (AKA music journo 'Dolly Wilde') has an unrequited love object, singer-songwriter John Kite, who has become an unlikely heartthrob to the Brit-pop masses. Due in June.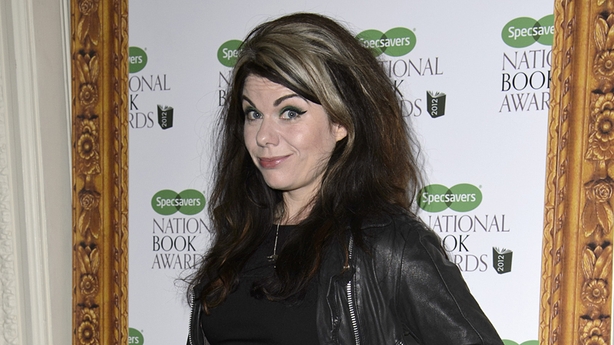 The Chalk Man by CJ Tudor (Penguin)  
A much-anticipated crime debut from CJ or Caz Tudor, the subject of a nine-way publisher auction, before being sold in 39 territories (with film talks in progress). The story is told by 'Eddie', who receives a chalk drawing of a stick figure that brings him back to an innocent childhood game 30 years ago, a prank which went badly wrong. Then the game restarts with terrifying consequences. Due in January.
Silence Under A Stone by Norma MacMaster (Doubleday Ireland)
In this debut novel from the 81-year-old MacMaster, it is the 1920s in the shadowlands, south of the border. Harriet and her husband Thomas are respected members of their strict Presbyterian Congregation, and moreover Thomas has just been made an Elder of the church, a significant position of authority. However, Ireland is changing and the Roman Catholic Church is increasingly powerful in the community. As her son James grows up, Hannah will be forced to choose between faith and family. Due in February.
The Only Story by Julian Barnes (Jonathan Cape)
Would you rather love the more, and suffer the more; or love the less, and suffer the less? That is, I think, finally, the only real question. First love has life-long consequences, but Paul doesn't know anything about that at 19 years of age - at 19, he is proud of the fact that his relationship flies in the face of social convention. Much-anticipated 224-page novel from the Man Booker prize-winning author of The Sense of an Ending.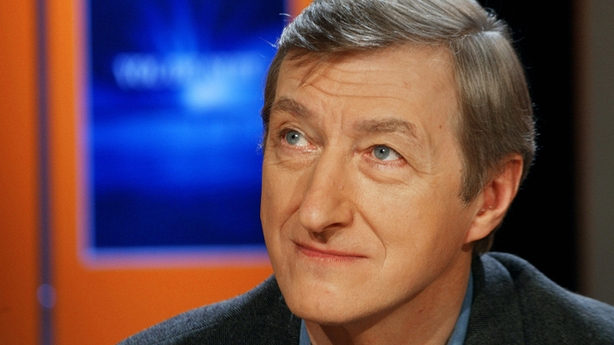 Fire Sermon by Jamie Quatro (Picador)
Marriage, infidelity, female desire and faith all contend movingly in Quatro's debut. Maggie is a writer, devoted to her husband and two children, but equally in thrall to God. When she starts writing letters to her literary idol, what began as an innocent friendship becomes an intense and erotically charged affair. Due in February.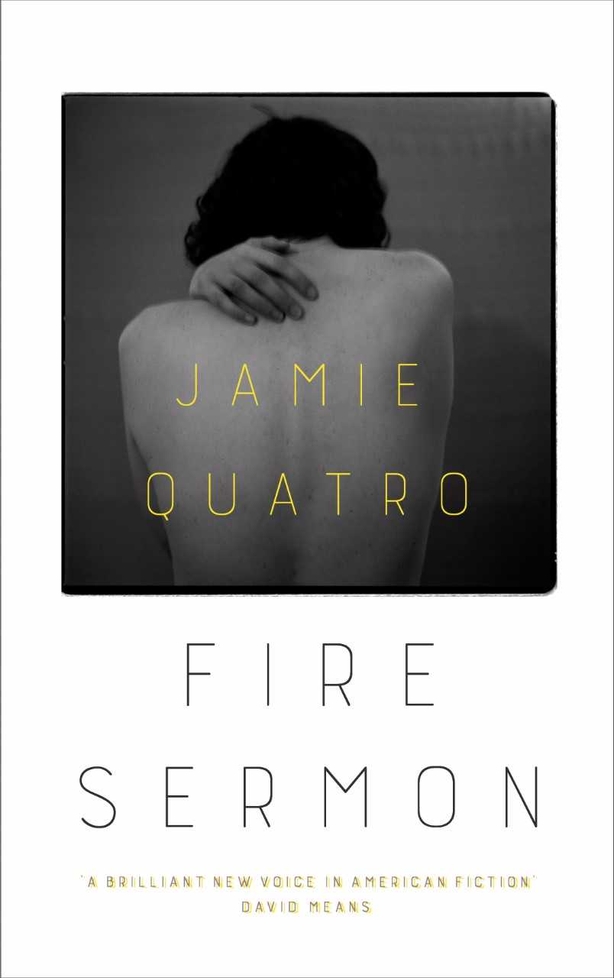 The Long Take by Robin Robertson (Picador)
The debut novel from acclaimed poet Robertson tells the story of Walker, a D-Day veteran with post-traumatic stress disorder. Walker can't return home to rural Nova Scotia, and wishes instead to expreience life in the cities of New York, Los Angeles and San Francisco as he seeks freedom and anonymity while trying to shed his serious psychic trouble.
The Weekend Dad by Alison Walsh (Hachette Ireland)
Six weeks ago, Emmett became a father - to seven-year-old girl Misty. Leaving Dublin for London to bond with the daughter he never knew existed seems like the right thing to do, though he is not sure how he fits into Misty's life, or her mother's. Due this month.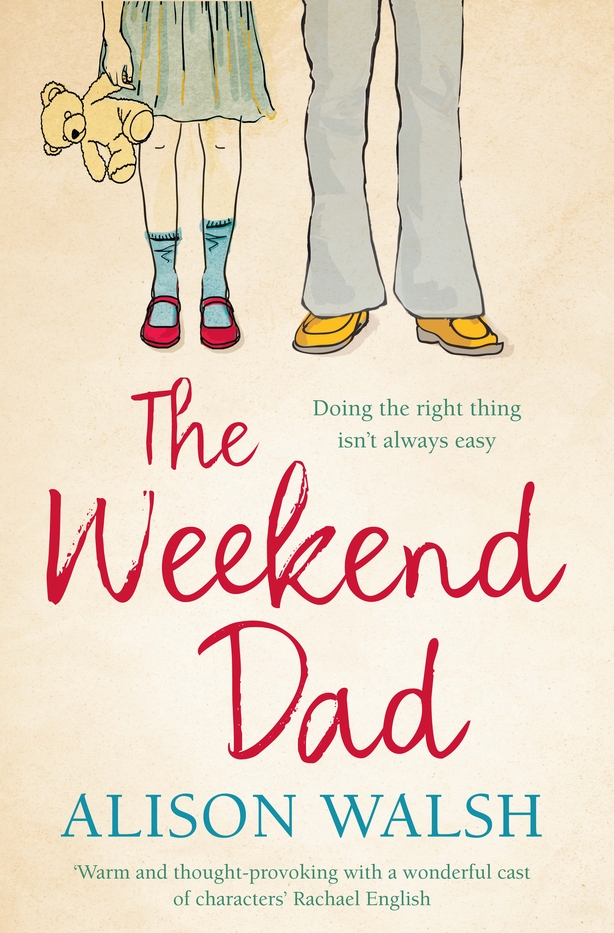 The Confession by Jo Spain (Quercus)
Late one night, a man walks into the luxurious home of disgraced banker Harry McNamara and his wife Julie. The man launches an unspeakably brutal attack on Harry as a horror-struck Julie watches, frozen by fear. Just an hour later the attacker, JP Carney, has handed himself in to the police. Due this month.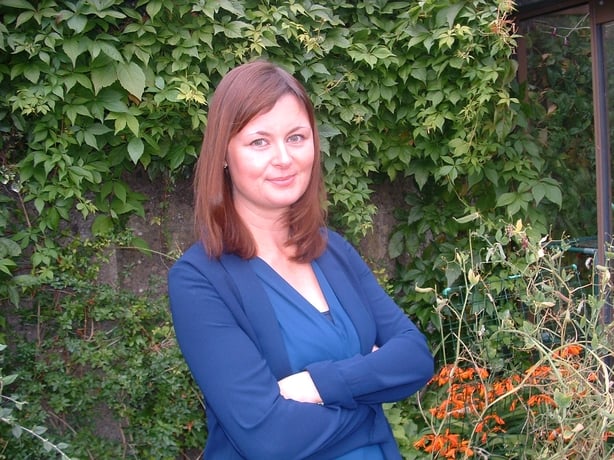 The Melody by Jim Crace (Picador)
In fiction veteran Crace's latest novel, Alfred Busi is mourning the recent death of his wife and quietly living out his days alone in the large villa he has always called home. The night before he is due to attend a ceremony at the town's avenue of fame, Busi is attacked by a creature he disturbs as it raids the contents of his larder. Spooky but compelling, as is always the case with the Man Booker prize-winning Crace (Harvest).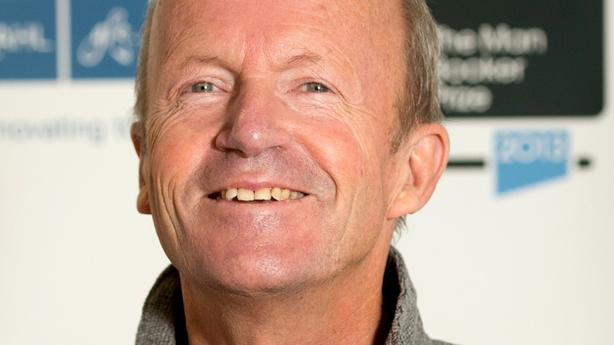 My German Brother by Chico Buarque (Picador)
When the Sao Paolo youth Ciccio finds among his father's books, a troubling letter dated 'December 21, 1931. Berlin', his existential crisis intensifies. It seems that dad once had a child with another woman, a German son whose fate remains unclear. A charismatic character, 'Chico' Buarque de Hollanda was born in 1944 in Rio de Janeiro and is a Brazilian singer-songwriter, guitarist, composer, playwright and poet. He has also been a successful soccer player in the course of a varied career which surely deserves a memoir. Due in May.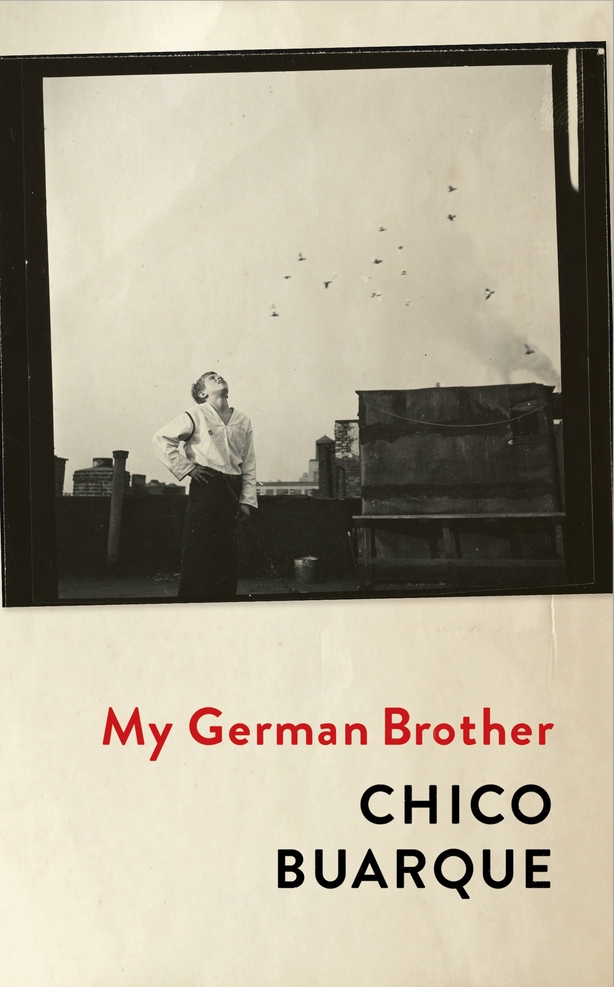 The Trick to Time Kit de Waal (Penguin Viking)
Birmingham 1972 - two young Irish people, Mona and William, begin a relationship, then marry before a sudden tragedy tears them apart. Decades later, Mona pieces together the memories of the years that separate them. The novel is partly set in County Wexford, where the author spent much of her childhood; the author's mother is Irish and de Waal has also taken out Irish citizenship. Due in March.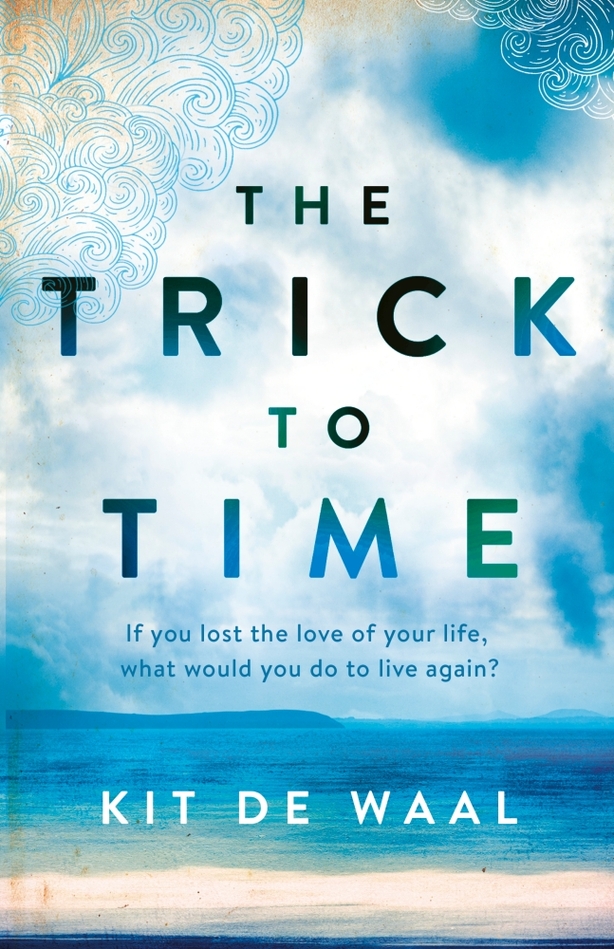 The Friendly Ones by Philip Hensher (Fourth Estate)
On a warm Sheffield Sunday afternoon, Nazia and Sharif are preparing for a family barbecue. In the garden next door is a retired doctor, whose four children have long since left home. When the shadow of death passes over Nazia and Sharif's party, the doctor's actions will bring the two families together, for decades to come.
Ponti  by Sharlene Teo (Picador)
Set in the sticky heat of Singapore against a backdrop of horror movies, high school and the psychic industry, Ponti tells the lives of three intersecting women. A story of monsters, and the monstrous.
NON-FICTION
Coal Black Mornings by Brett Anderson (Little Brown)
Anderson traces the journey that took him from a childhood as 'a snotty, sniffy, slightly maudlin sort of boy raised on Salad Cream and milky tea and cheap meat' to becoming founder and lead singer of Suede. March.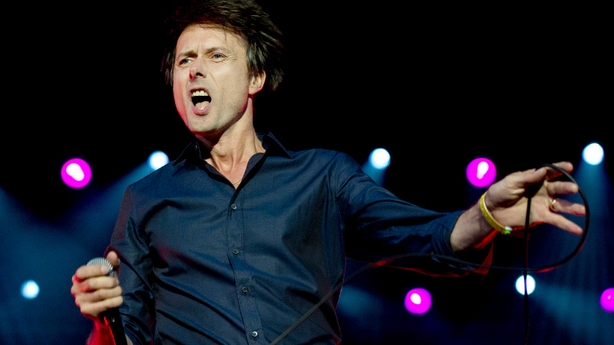 What Are We Doing Here? by Marilynne Robinson (Little Brown)
Marilynne Robinson is the renowned, best-selling author of the novels, Lila, Home and Gilead, novels which are massively popular in book clubs in this country, quite aside from the numerous distinctions which the author has won in her native USA. Robinson has won the Pulitzer Prize and the National Book Critics Circle Award, and in this new essay collection she examines the political climate in light of the mysteries of religious faith as the West runs the risk of disillusionment. Due in February.
Caring for Japanese Art at the Chester Beatty Library (Dalkey Archive)
In Yoshiko Ushioda 's scintillating memoir of over 50 years spent in Dublin. The story begins in 1960, when she traveled from Tokyo with her young son to join her husband, a research-fellow at University College Dublin. Beginning as a volunteer at the Chester Beatty Library in 1970, Ushioda would in time become curator and accompany masterpieces loaned by The Chester Beatty Library to special exhibitions all around the world. Both inspiring and heartfelt, Mrs. Ushioda's memoir will be of interest to both lovers of Japanese Art and those interested in Irish-Japanese relations. Due this month.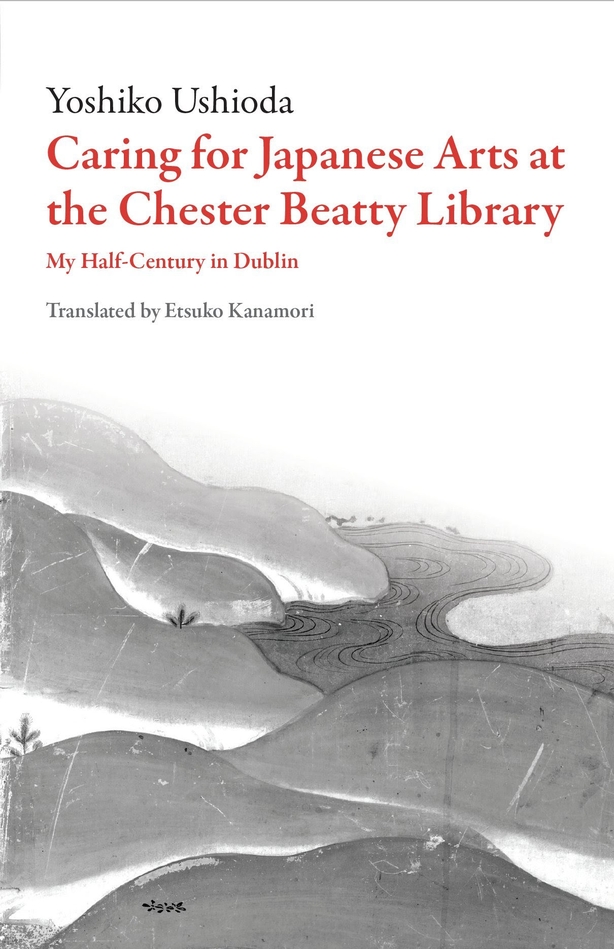 Deadly Collusion: British Army Death Squads in Northern Ireland's Murder Triangle by Mick Browne (Merrion Press )
Investigative journalist Mick Browne reveals further damning evidence of collusion between loyalist paramilitaries and British Intelligence agencies in Mid-Ulster during the 1990s, in a fast-paced and shocking exposé of the dark underbelly of British intelligence operations in Northern Ireland during the Troubles. Due in September.
Feel Free by Zadie Smith (Penguin)
Essays on subjects ranging from visual art, literature, film and music icons (Jay Z, Justin Bieber) to personal essays and memoir to politically engaged writing on Brexit, Trump and climate change. Due in February.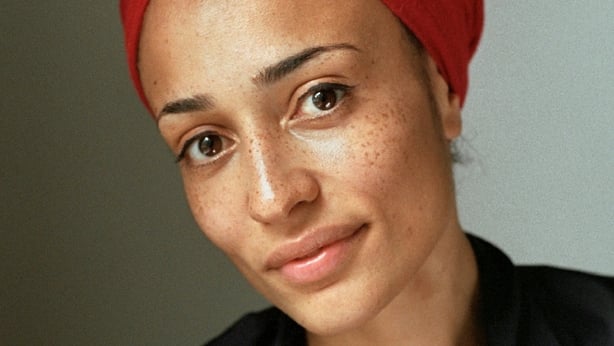 The Boy on the Shed (Hodder & Stoughton) by Paul Ferris.
At the age of 16, Ferris was the youngest football player to ever feature in Newcastle United's first team. Coming from Northern Ireland and being a skilful winger with dancing feet, he was inevitably hailed as 'the new George Best'. But the story of his time in the game, particularly as a young player, is one of insecurity, injuries, uncertainty, fear and, ultimately, a failure to fulfil his hopes and dreams. Due in February.
From Russia with Drugs by David Walsh (Simon & Schuster)
Russian athletics has been revealed to be corrupt from top to bottom, but at the heart of the revelations is the story of a couple who risked everything,  as told by the respected Sunday Times sportswriter.
Unmasked by Andrew Lloyd Webber (HarperCollins)
Lloyd Webber's forthcoming memoir, published to coincide with his 75th birthday. Due in March.
Corporate Confidential: Spooks, Secrets and Counter-Espionage in Celtic Tiger Ireland by Seán Hartnett (Merrion Press)
The author exposes corporate espionage and corruption leading up to the worst financial crash in the history of the Irish state. This is the true story of Hartnett's career working for those at the heart of the conspiracy to keep Irish taxpayers in the dark.
No Live Files Remain, András Forgach (Simon & Schuster)
30 years after the fall of communism in Hungary, as Andras Forgach investigated his family's past he uncovered a horrifying truth. His mother, whom he deeply loved, had been an informant for the secret service. She had informed not only on acquaintances, but on family, friends and even her own children. A bestseller in the author's native Hungary, translation rights have been sold in 13 countries and film rights have been optioned by Film 4 and Heyday Films. Due in April.
The Wrong Country: Essays on Modern Irish Writing by Gerald Dawe (Irish Academic Press)
This spirited and engaging personal chronicle by poet (and Van Morrison fan) Gerald Dawe explores the lives and times of Yeats, Beckett, Patrick Kavanagh, John McGahern  Derek Mahon, Colm Tóibín, Eavan Boland and Eiléan Ní Chuilleanáin. Promises to be jargon-free and accessible. Due in August.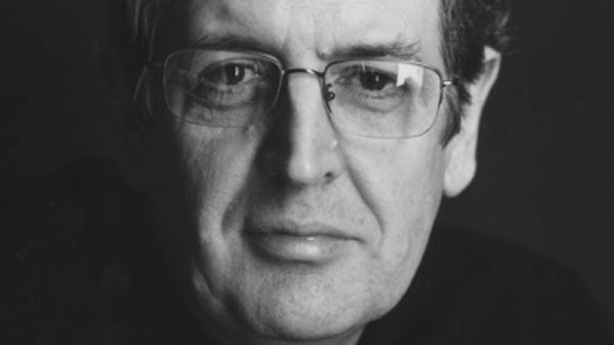 The Shoemaker and His Daughter by Conor O'Clery (Merrion Press)
The former Irish Times journalist is back with a memoir charting his wife Zhanna's family story and their epic struggle through the end of Stalin's reign through to the opening up of the Soviet Union in the 90s. Due in May.
John Redmond: Selected Letters and Memoranda, 1880–1918 (Merrion Press )
The letters and memoranda of John Redmond are masterfully contextualised by leading expert Dermot Meleady, shedding new light on key moments in Irish history. Due in February.
In the Lifestyle/Self-Help area, January sees the release of Slow at Work by Aoife McElwain (Gill Books), which confronts burnout, anxiety, imposter syndrome, Sunday-night fear and outlines strategies to deal with these nefarious phenomena.