We're delighted to present an exclusive extract from In Another Word: Van Morrison's Belfast, the new book by acclaimed poet Gerald Dawe. published by Merrion Press.
---
In Another World is a unique trip through the music scene of 1950s and 60s Belfast, mapped into the mystic through the timeless lyrics of Van 'the Man' Morrison, courtesy of acclaimed poet and fellow Belfast man, Gerald Dawe.
---
Memory plays tricks with historical reality, but it seems to me, looking back to the twelve months between the end of 1969 and the close of 1970, that everyone was playing Astral Weeks throughout the Belfast I knew. That year was a watershed for every generation in Belfast, but particularly for those who were leaving their teenage years behind and becoming young men and women. Friends would soon go their own way, across the water to England, taking up jobs, going to college, and disappearing. The months leading out of the 1960s and into the 1970s correspond, loosely and in an inchoate, confused way, with a social and cultural break-up of life, as it had been known through the relative freedom of the preceding decade.
Madame George captured that feeling, and still does. It was a strange quiet before the storm. The clubs were still doing good trade, with parties at weekends, and visiting big names, such as Cream, Jimi Hendrix, Pink Floyd and The Small Faces, who all played the Ulster, King's or Whitla Hall. People hung out and there was little 'aggro', except for the usual sort of fighting that could make Belfast city centre a dangerous place on Saturday nights. But you could also walk throughout the wider city without too much anxiety or fear. Within a matter of a year, you would be taking your life in your hands for so doing. 'At an age when self-importance would have been normal,' remarked Philip Larkin of the 1940s, 'events cut us ruthlessly down to size'.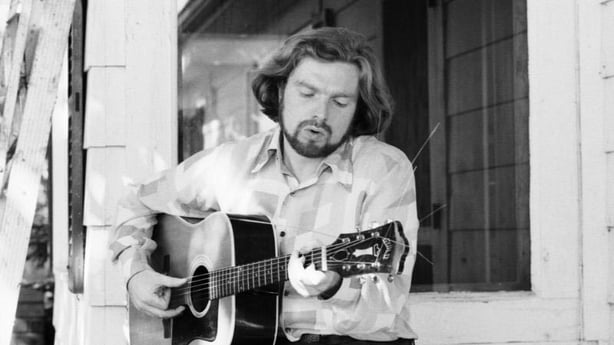 Madame George gives that freer time a distinctive sound and context. The shock of hearing the phrase 'On a train from Dublin up to Sandy Row' has never quite left me. An inexplicable connection, coded beneath the words themselves, identified for the first time the actual city in which I lived. Sandy Row, a Protestant working-class district in Belfast's inner city through which the train runs, is named; the custom of throwing pennies into the Boyne River (the iconographic 'Protestant' site of the eponymous battle), which we did without knowing why, and the transfixing 'trance' are all mentioned:
Sitting on a sofa playing games of chance,
With your folded arms in history books
you glance, Into the eyes of Madame George.
Much has been read into this extraordinary song. For me it is 'a child-like vision' which portrays a world of lost love, of ceremonies and evasions, past and present, shifting like a carousel between real and imagined people and places.
The soldier boy who is 'older now with hat on, drinking wine' – how many streets and roads had witnessed a few such men, tripping home after the pubs closed, at odds with the world they had returned to after the war; and the front rooms of their teenage children, 'filled with music / Laughing music, dancing music'?
Madame George is a portrait of a society about to withdraw from public view at the same time as the voice which describes it is also leaving the scene.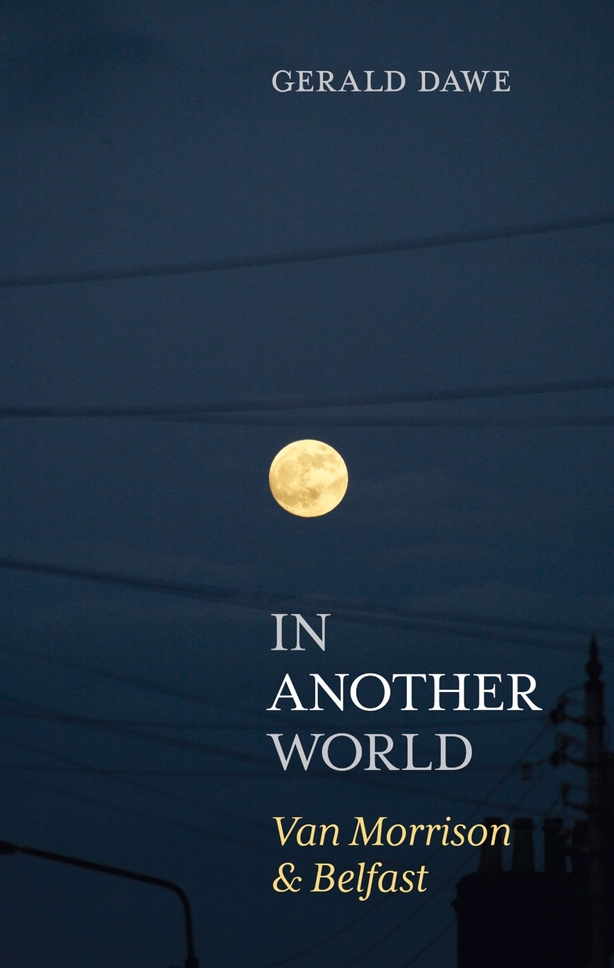 Taken from In Another World – Van Morrison and Belfast by Gerald Dawe, published by Merrion Press