After ten years spent in prison for committing a horrific crime Jasper Curtis returns home to small town America to live with his sister Lizzie and her two daughters; the seductive teenager Katie and eleven year- old Joanne on the cusp of womanhood. A lot can changed in ten years but in this small rural town nothing is forgotten, let alone forgiven.
In order to live some semblance of a quiet and trouble-free life, the Curtis family must not only battle with the community, but with each other. Lizzie does not know what type of man she has let into her home - doubting herself at every turn and praying to a god she doesn't believe in that she has not made the wrong choice. "She was wrong to think people might have forgotten... not even fully sure she has forgiven him herself. Or if she even wants to."
In an attempt to comprehended Jasper's ambiguous character the reader is thrown from pillar to post. Throughout the novel's 371 pages his thoughts and actions frequently shift from sinister to caring. Should the reader err on the side of caution like suspicious teenager Katie, or adopt the innocent optimism of 11 year old Joanne? A contentious thread within the novel which is sure to ignite passionate debate among readers.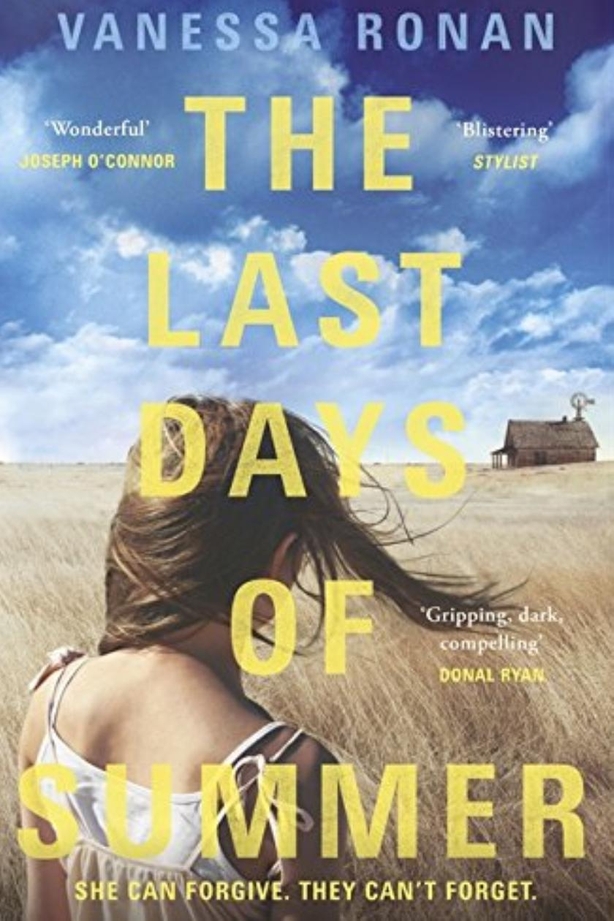 The blistering heat of the prairie is inescapable as are the conflicts and tensions which Jasper's presence brings. Ronan's vivid descriptions of the parched landscape and it's sticky heat help create an uncomfortable and oppressive atmosphere from which there is no relief. "The sun bakes the concrete, reflecting, blinding off everything it touches. Uneasiness has crept over Lizzie, and she cannot quiet place what's newly unsettled her."
Although initially a slow-burner, the story gathers pace and builds intrigue, because the reader is left in the dark as to the true extent of Jasper's harrowing crime for almost the entirety of the novel . It is an easy read that develops into an absorbing page-turner which culminates in a shocking and yet somewhat poetic end.
The Last Days of Summer asks us to examine the bonds and ties that make up society, our community and ourselves. Moreover, our understanding of justice, revenge, forgiveness and friendship are all put under the microscope in this dark and gripping novel.
Grace Keane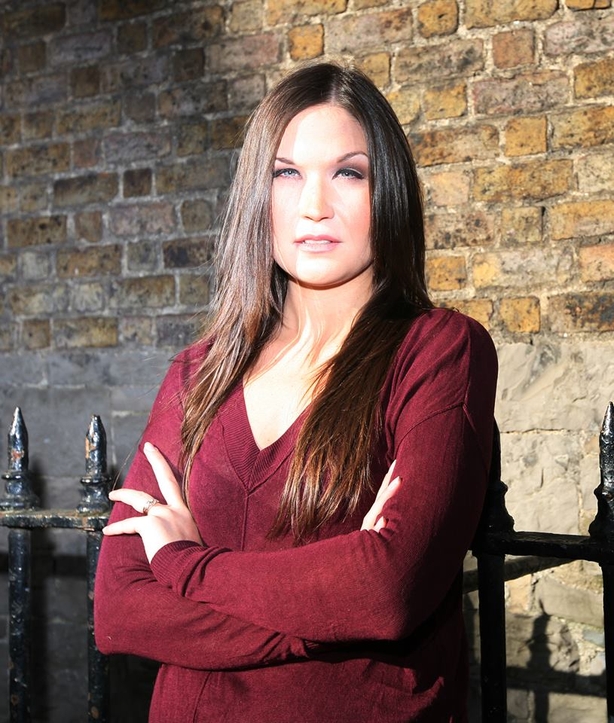 Vanessa Ronan (picture courtesy Facebook)