David Szalay's harried, tormented male protagonists travel by plane or car across national boundaries in search of filthy lucre,  quick cash or women. The author's stock-in-trade is dirty realism and grimy travelogue. Chapter 1 – or what I like to think of as the first story - is a two-parter, part one, set in Berlin, part two in Prague.
Two young fellows on a scruffy inter-rail trip end up in the German capital, Simon, who is solemn, reserved, Ferdinand, who is outgoing and interested in girls. The story is very good at evoking the sudden fits of isolation or loneliness we can all feel after hanging around too long at train stations. Simon begins to think about a girl back home in England. Practically the only thing he knows about her is that her family live in Didcot – he overheard her telling someone else – and from that moment the word `Didcot' started to live in his mind with a special, mysterious promise. In part two, the Prague sequence, the two lads are staying with a landlady whose husband is away in Brno. The landlady tries to seduce Simon, and the book has its share of such grubby seduction. 
The second story is a fascinating exercise in ugliness and decrepitude, set in the deliberately exaggerated squalor of a holiday apartment block in a Cyprus resort. The protagonist is the hapless Bernard (from Lille) whose holiday gets grimier and more sordid by the minute. Yet the young blade remains curiously unruffled by his singular experiences, which include being seduced on separately by a mother and her daughter. Low-life listlessness creeps into another story of disaffected men living in a dismal Croatian village, in which, once again, the men have women on their minds, between beer and schnapps. The story flounders a bit, truth to tell.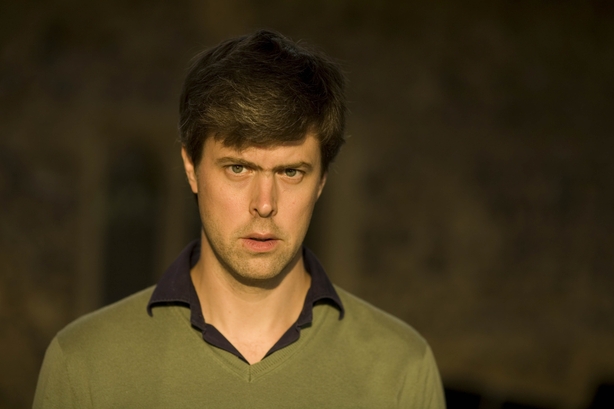 David Szalay's archtypal males are mostly impure and amoral creatures
In another chapter – darn it, let's call it what it is, a  story - a Hungarian trio of desperadoes, two young men and a beautiful young woman, are in London for a week of quick-buck prostitution featuring the girl. Szalay brings us close into the curious vulnerabilities of all three in their naivete and insensitivity.
A young Belgian man and his Polish girl-friend endure a dark night and day of the soul on a German motorway in the succeeding story, after the girl announces that she is pregnant. Szalay plays well with motorways and airports and the infrastructure of central Europe as the couple drive towards Poland. The author is good at limpid simplicity, as in the opening lines. It is light when he leaves the hotel. Light. Primordial sunlight disclosing empty streets, disclosing form with shadow, the stucco facades.
The story of a Danish tabloid and the rather ho-hum story about the Defence Minister's affair with a married woman is underwhelming and goes on too long. Would a Danish tabloid approach this kind of infidelity with such dogged earnestness? Would the Danish public be this salacious? Perhaps indeed they would.
Szalay is accessible and you will easily gobble up his sensational slices of life. However deftly-handled works of narrative art the stories may  be, they yet seem to lack the spark that would lift them above humdrum excess into something of real value. Truth to tell you may begin to tire of his blokes and their default blokeyness at some point in these 448 pages.
Paddy Kehoe