Avril Hoare reviews the latest novel by the author of The Mermaids Singing and Every Visible Thing.
Emer despises her sister Rose. She says so. They are twins, their lives entwined before birth. And after, when as young children, they care for their mother who has suffered a stroke. They marry brothers.
Emer and Rose live on St. Brigid's, a small remote island off the west coast of Ireland. Cut off from the mainland not just by the water, which both gives and takes (boatmen bring supplies, but lives are lost at sea), but by a sense of otherness, of difference. You see, there are rumours of fairies, of changelings, of magic.. that St. Brigid's is home to a healing well. It is also a place that is raw, harsh and brutal. It has a pull though, especially for the women of the island. Rose and Emer are opposites. Rose is beautiful, loved, with many sets of twins. And where she is blessed, it seems Emer is cursed. Sour, gloomy, unhappy. She has one eye and through her hands run strange currents. Rose has what Emer wants, Rose is what Emer is not.
While Emer is bitter and resentful, Rose is cruel in return "'I'm sorry Austin prefers me, Emer.' And just with one sentence, that was how Rose would do it. Emer could rage and insult her and whinge, but Rose, eventually, would cut her down with one retort. Because she knew, and had known all along, how Emer felt about Austin." The chink of light is the love Emer has for her young son Niall. But even that is a possessive and fearful love. She whispers to him, "a chuisle mo chroí", "pulse of my heart".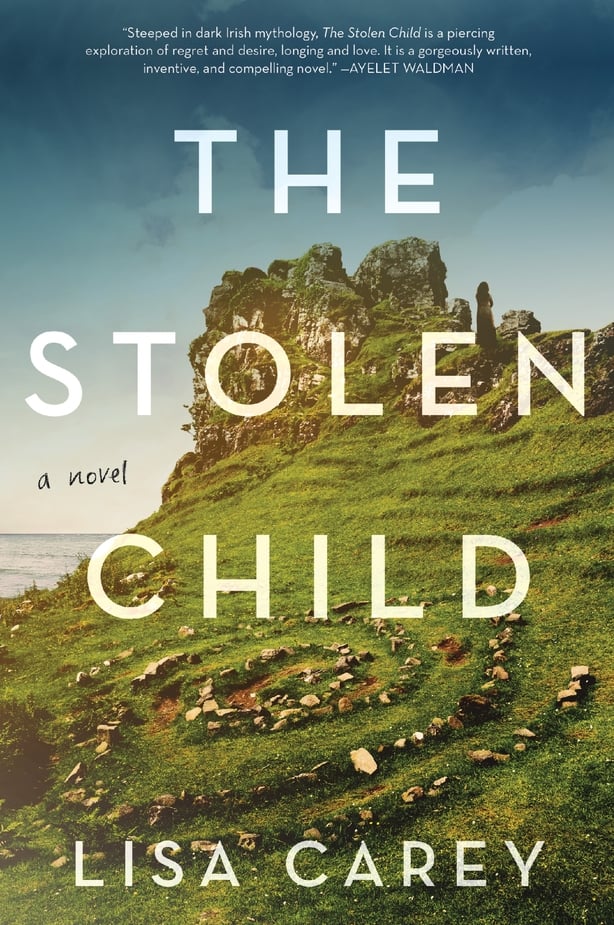 Set in 1959, the islanders are being urged to leave for new homes on the mainland. To literally move with the times, to houses with running water and electricity. Emer wants to leave St. Brigid's because she fears her son will be taken by the fairies. And onto an island that people usually leave...for work, to emigrate, to perish at sea...comes a stranger. An American woman called Brigid. She is there to claim her late uncle's abandoned cottage. She is looking for the healing well, but the islanders don't give up their secrets easily - though neither does Brigid. The few men of the island take to her, the women not so. Except Emer who finds reasons to visit, bringing cutlery and dishes to help furnish Brigid's sparse cottage. Their relationship is complex and neither of them are easy characters. At different points each of them draws sympathy, but also frustration and dislike. 
The Stolen Child isn't an easy read. It is dark and oppressive. There is sadness in it, superstition, secrecy, desperation and grief. Magical realism with a fierce, terrible edge. It is beautifully written and is compelling, but I didn't love it. It left me feeling uncomfortable. It is like a magnet that both attracts and repels.