Born in Cullen of the title in 1945, Bernard O'Donoghue is a Corkman, like his fellow Faber poet, Maurice Riordan who was born in Lisgoold in 1953. Long residence in England has lent the work of both poets the value of perspective afforded by distance.
Sure, London is a short plane ride these days, but poets operate under different time signatures and space-time coordinates. From the vantage of exile, both poets' rural Cork evocations, as explored in individual poems, seem unusually tactile and vivid.
While O'Donoghue is interested in the epic poetry of Homer and Virgil, he is faithful to his native County Cork, to its parishes, its townlands and lore. Cork city isn't much part of the O'Donoghue scenario, certainly in The Seasons of Cullen Church. However, the closure of Connolly's Bookshop in the city is explored with a certain poignancy in the poem of that name.  
In due course the languages will go, until/bit by bit you're marooned in the middle/on your high stool amongst the books that show/why books are out of date, why you must move/ with the times and be careful what you stock,/ defiant Crusoe at the centre of your island.
The Raven's Portion is based on a passage from the 14th century English poem, Sir Gawain and the Green Night which O'Donoghue translated for Penguin Classics ten years ago. In his version, the poet affords us a mildly surreal close-up of grisly death, a piece of dispassionate reportage in verse which depicts a slain warrior and the raven hovering above waiting for his portion, "the last piece of gut." O'Donoghue's is a playful updating and there are binoculars trained on the warrior.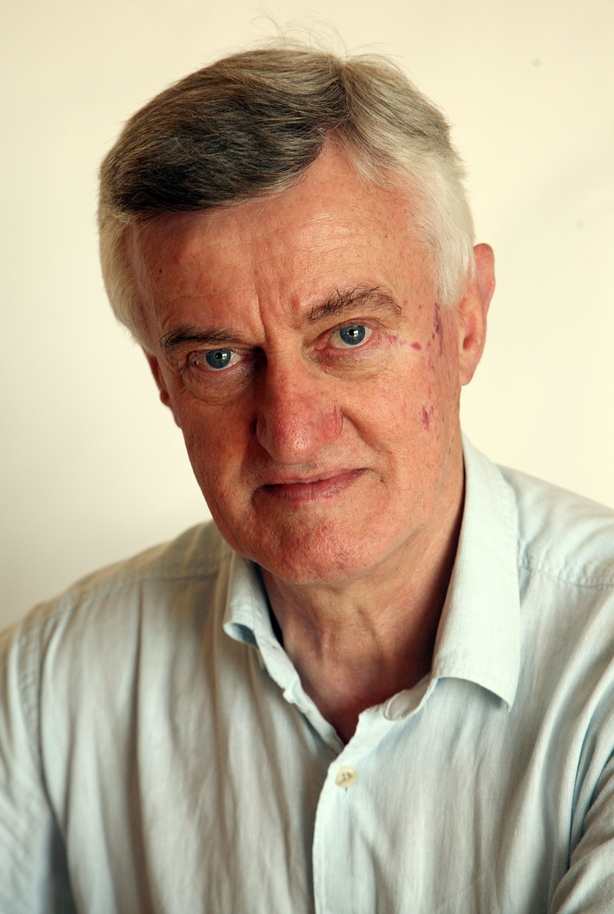 It's not all about venerable sources and looking back at old times, as the poet can plant himself easily in the uneasy present when he wishes. First Night There is a wonderful poem-as-vignette which should strike a chord with any of the poet's readers who have travelled a bit. Arrival in a hotel on your own, perhaps dutifully earlier than everyone else, at a loose end before others of your acquaintance check in, feeling a sudden shot of loneliness - that is the recognisable conceit explored here pithily and well.
But still/there will be the tremor of the memory/of the dark evening when you had to people/the whole empty landscape on your own.
(Later in the collection there is a poem called On Being Late which kind of extends the premise of First Night There.)
The Dark Room makes reference to the old Bardic schools. I have seen such places even today:/The roadside milk-stand at Gullane, not far/from the stone circle whose radius points/to the sun rising east of Caherbarnagh.
You Know the Way plays wonderfully with the notion of a moment's dithering or prevarication as to which route one chooses to take when suddenly called upon to make a decision while driving, be it in New York, London or Millstreet. It's a poem about ageing in effect.
Well, that is how it is at this stage of things:/ no right or wrong way, not much turning/ on which you choose, or how far the decision/will take you from the straight and narrow.
Read Bernard O' Donoghue for the diversity of his themes, for his benign tolerance of what life throws at us, for the daring imaginative powers at play and for a certain sly humour.
Paddy Kehoe