When Donal Ryan mixes equal parts terror and wistful the results can be mesmerising. The title story of his debut collection, A Slanting of the Sun concerns a robbery executed with extreme violence. In the story, a masked youth locks eyes with his victim, and is unable to deliver the violence he has been ordered to inflict with the required speed and callousness.
Ryan's stories remind the reader that one wrong step on anyone's part could potentially ruin several lives. Families will carry the scars forever is the implication, as the scenarios mostly take place in small Irish towns. In The Squad, a young man rapes a young woman and is subsequently shot dead in a revenge act. Despite his crime, one is swayed to curiosity about the young man, who we never hear from and who has been released from prison six years before the end of his sentence.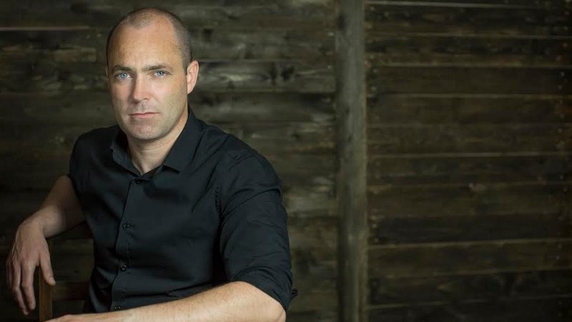 Perhaps the most moving story in the book is Sky, about a lost nephew who had been effectively reared in the home of the narrator, his uncle, whose sister's marriage had been breaking down through most of the boy's childhood. The uncle reveals how in later life he has tried to track down the young lad without success. He misses him viscerally. . . .a fierce longing had grown inside me for just a look at Billy, for a day with him, for an afternoon even . .
It's great to know also that Ryan's next novel, All We Shall Know will be published in the Autumn by Transworld. It tells the story of married teacher 33-year old Melody Shee who is carrying the child of 17-year old Martin Toppy, who is the son of a famous Traveller and who has been her school pupil. I'd have killed myself by now if I was brave enough. I don't think it would hurt the baby. His little heart would stop with mine. He wouldn't feel himself leaving one world of darkness for another, his spirit untangling itself from me.
Paddy Kehoe