Brand New Retro is a big, bright and funny compendium of Ireland's pop culture past but it also tells us a lot about how we used to live and love. Alan Corr has a look through its glossy pages 
In what could be a neat lesson about the recent fortunes of the publishing world, Dundalk native Brian McMahon has spent the last five year's documenting old Irish magazines, pop ephemera and adverts on his award-winning blog brandnewretro.ie. The site has saved the yellowing pages of such long out of print periodicals as Spotlight and Ireland's fumbling venture into men's magazines (Executive, anyone?) from the sin bin of history and put a rarely seen version of Ireland on show.
Now the blog has become this wonderful coffee table book and it's a startling, entertaining and engrossing window on how we used to live. Former band member, fanzine editor and footballer McMahon and designer Joe Collins (and this is very much a book about design) take a long and affectionate look at what used to cram newsstands across the country in their book - from the double cheese of the showband-focused Spotlight to Woman's Way Weekly to more cutting edge magazines like Heat and confrontational political fortnightly, Magill.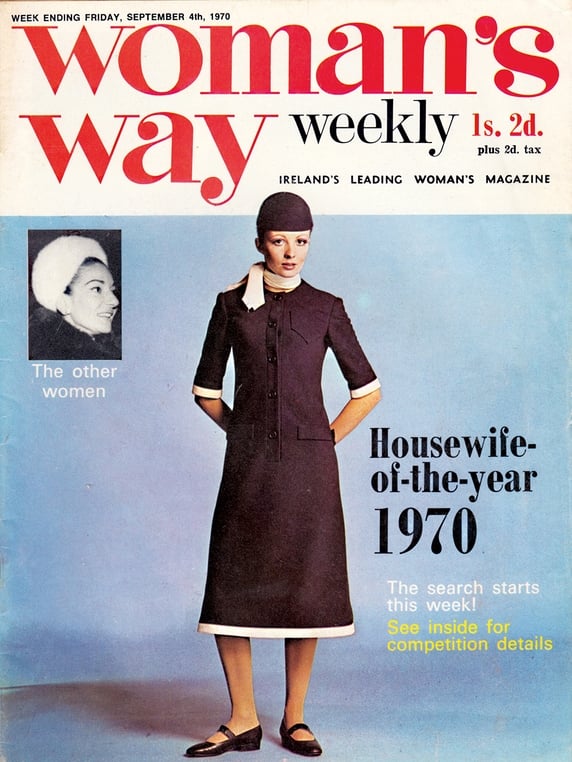 It is a blast of pure nostalgia laced with wonder at what passed as cutting edge, both in terms of editorial, pictorial and design. The author and designer have chosen wisely from McMahon's incredible collection (some his, some his mother's and some sourced from regular trawls online and in second hand shops) from a pre-digital world when instant gratification was not a mouse click or a finger swipe away. And no, I don't mean Executive.
In total there are 700 adverts, photographs and articles sourced from over 50 publications, very few of which survive to this day. While London was busy swinging and New York was a go-go, Ireland had its own very Irish form of pop subversion and lifestyle choices.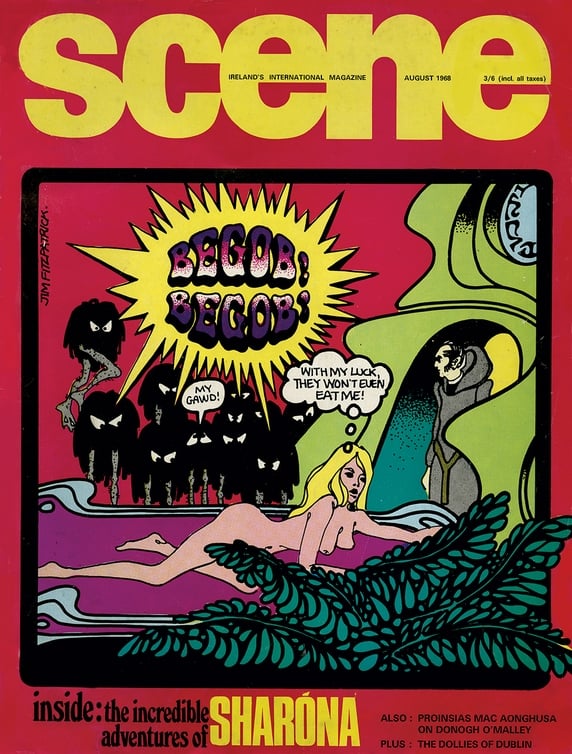 Like a magazine of the time, the book's 207 glossy pages are divided into the five categories of Fashion, Lifestyle, Music and Showbiz, Sport and - gulp - Reader's Lives. Each topic yields amazing snapshots into a lost and innocent era. An era, as McMahon wife remarks at one point, when Irish models married Aer Lingus pilots and lived happily ever after in leafy south Dublin.
We see one such model in a red Glen Abbey dress sitting on a length of outré Youghal carpet somewhere in what looks like the Dublin mountains in 1969; on the next page, we are in 1972 and one Phil Lynott frolics in a forest with "dancer and model" Niki Adrian for a fashion spread for New Spotlight magazine. Both are wearing clothes from Dublin's Drury Lane Boutique. One page - but 12 years - later, Johnny Logan is giving it maximum Hoff in a modelling shoot for Success magazine.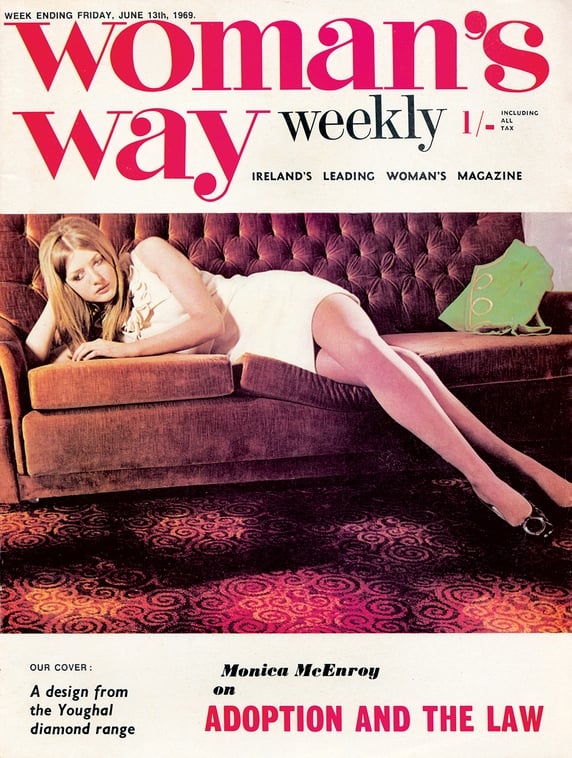 Woman's Way gets a spread of its own and chronicles a time when women's hair was bobbed, dresses were maxi and housewives looked glamorous cooking with real gas. Ads for Clerys flogged real fur and Dunnes Stores assured shoppers that "He'll like you better in ACRILAN." Men had to suffer the indignity of slacks and hairstyles that were the bastard precursor to the perm and the mullet.
Of no less interest to the casual student of naffness is the book's Lifestyle section. Orange and brown were the colours of the seventies but the spirit was grey. Youghal carpets are also back, spreading their swirly monstrosities on the top of mountains as models in nightdresses sashay about. And wouldn't you have died back in 1979 if you didn't own the asa 8000 colour TV "with the normalisation bar" which is featured here?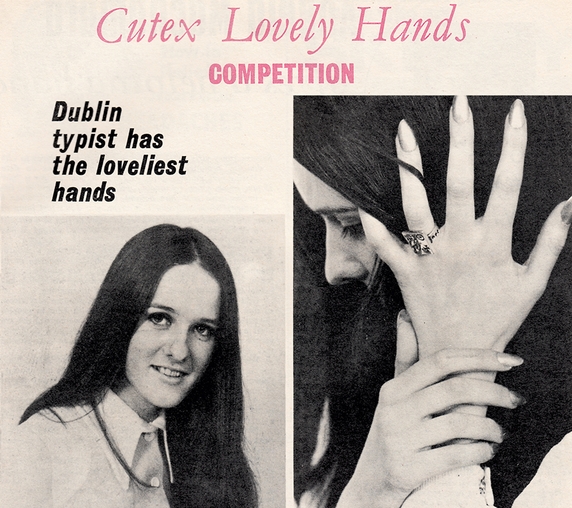 The flagrantly sexist and the deliciously un-PC are present in all their dubious glory and on page 91, one cover of current affairs magazine Magill poses the ultimate question for anyone scratching a subsistence during a time of mass unemployment and CJ Haughey; "Will Des O'Malley blow us all up?". Magill's short-lived sister publication Status (for what Private Eye used to call "Wimmin") asked far more pertinent and less risible questions.
Pop culturalists will delight in the Music & Showbiz section which charts the showband era and the splendidly jumpered likes of The Freshman, The Arrivals, and the lesser known The Mighty Avons. Solo stars Butch Moore feature too and there is the very cool Peter Adler of Dublin pop act The Action.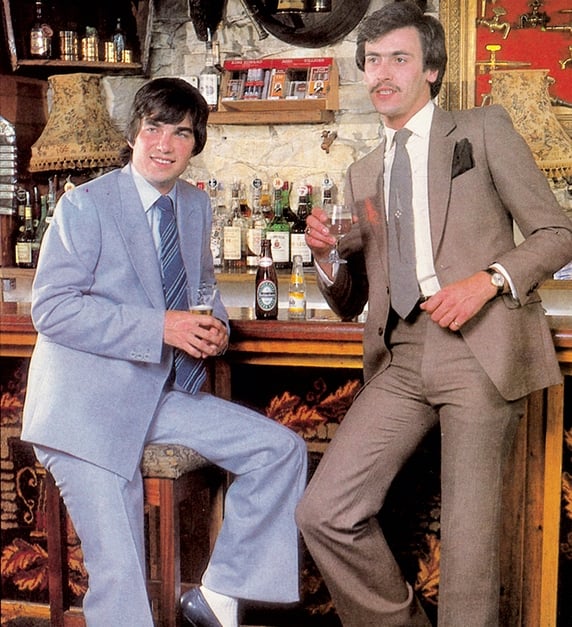 By the time Jude Carr's Heat magazine arrived in 1977, a small revolution was in the air. One issue of Heat from that year declared "Ireland: it's the new Akron" to the excitement of Pretenders fans in Rathmines bedsits. Dublin's healthy fanzine scene is well covered, including U2 writing their own article for Black & White in 1979 as they played double head line gigs with The Blades at The Baggot Inn.
Visiting pop royalty such as Madness, Depeche Mode and Rod Stewart are pictured around the city's watering holes. But all that gaiety is put into context by the book's most revealing section. In Reader's Lives, McMahon unearths the countless letters (most of them probably real) written to the newspaper's problem pages and while some of them raise a laugh, others are really rather grim.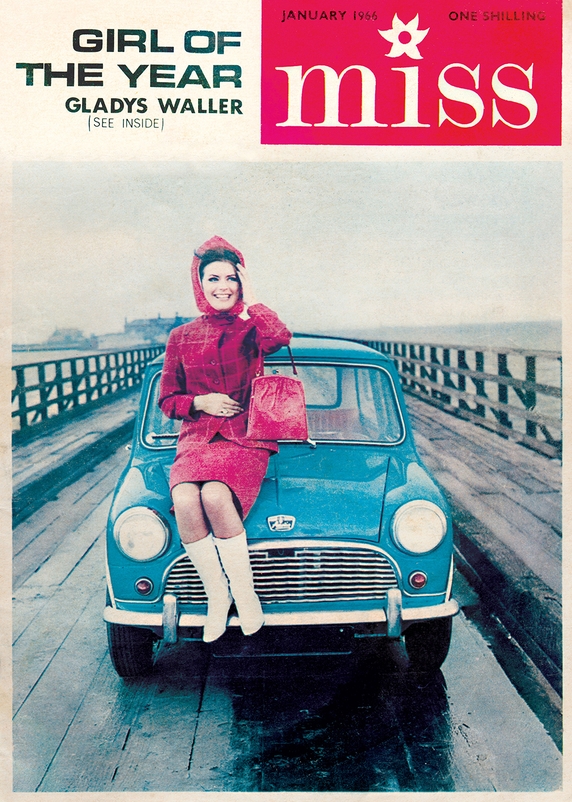 The short intros and picture captions are written in a conversationalist style by McMahon (sometimes we hear the voice of his own mother, brother or his wife) and the book is both funny and informative. It all becomes a kaleidoscopic trip through decades of hideous carpets, loon pants and cord trousers to the beautiful young people flouncing around Dublin's Drury Street in paisley and suede to the safe dream homes of their parents in far-flung suburbs.
It's iconic, it's ironic and it's the perfect gift for both the shameless nostalgist and the post modern hipster who may pine for the pre-digital utopia presented here. Sure it's a funny collection of ephemera and kitsch but Brand New Retro is also a very good historical document. Here's to Brian McMahon coming back in forty years and looking back in fondness to what passes as bleeding edge tech, music and fashion in 2015.
Alan Corr
Brand new Retro is published by Liberties Press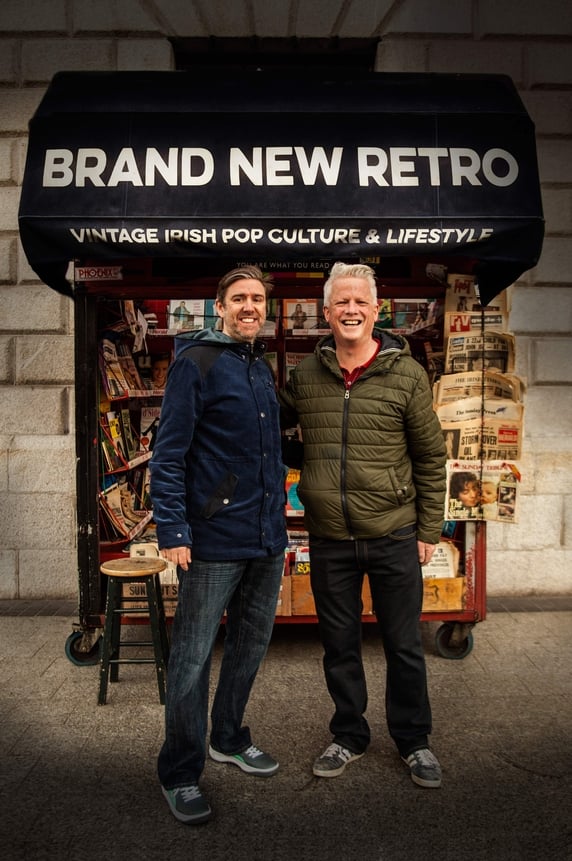 Joe Collins and Brian McMahon