Crime writer Georges Simenon (1903-1989) wrote 75 Maigret novels and 28 Maigret short stories. Penguin Classics are reissuing them all in translation and they are well worth checking out.
Georges Simenon was a master of smouldering crime novels and stories told with a striking level of human perception and narrative flair, not at all lost in (English) translation.
Born in Liege, he began work as a reporter for a local newspaper at the age of sixteen, and at nineteen he moved to Paris to embark on a career as a novelist. Shortly before his death, his crime fictions were selling 300,000 copies a year in the mid-eighties in the USA alone. 
The pipe-smoking Belgian, who spent his last years in Lausanne, Switzerland also wrote so-called his 'romans durs', or `hard novels,' which keen Simenon fans tend to regard as superior to the Maigret novels.
There have been many Maigret film and TV adaptations through the years, good, bad and indifferent. Rupert Davies famously played the intrepid Inspector in 52 episodes from 1960 to 1963. "The moment Simenon saw me he shouted: "C'est Maigret, c'est Maigret. You are the flesh and bones of Maigret," Davies later recalled. "That was a wonderful beginning. Then he drove us to his lovely château in the village of Enchandens, where I met his wife. Later he began to coach me in Maigret's idiosyncrasies." 
Irish actor Richard Harris appeared in a two-hour 1988 drama entitled, simply, Maigret, which Simenon only allowed because a screening was guaranteed in America. Richard Burton had been the original choice, but the Limerickman was selected after the Welsh actor died in 1984.
 "I had been introduced to Maigret back in 1972 by John Huston," Harris revealed at the time. "I was instantly hooked and read sixty or seventy of them. It has been an obsession of mine to play him ever since. As I read the stories I became him in my head. The clue to Maigret is that he watches everything, and throws people into psychological confrontations to get their reactions. I think they were surprised when I said I would do it. Then they said they couldn't pay my full salary. So I said, "I don't have a salary. There is no price for me. If I like it and you can pay me, fine. If not, I'll still do it because I'll enjoy it."'
Commendable as Harris' dedication to the project was, it didn't much matter, as the critics didn't care for the thing - moving the time period from the 1950s to the contemporary 1980s sounds particularly ill-advised. ITV made a more successful twelve-episode Maigret series, which was shown between 1992 and 1993, starring Michael Gambon, surely a wiser choice
Investigate the stories themselves, I say, and forget TV adaptations, reminding yourself that bad literature sometimes makes great TV, not the other way around. Try The Cellars of the Majestic which is a kind of Upstairs Downstairs scenario, set at a glamorous hotel on the Champs-Élysées. The hotel employees hover about their duties, practically invisible to the wealthy patrons. "Try to imagine a guest, a wealthy woman, staying at the Majestic with her husband, her son, a nurse and a governess . . At six in the morning, she's strangled, not in her room, but in the basement locker room."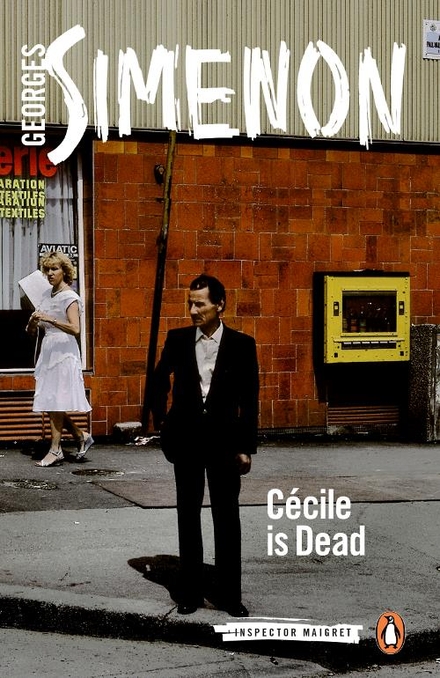 Or you could have Cécile Is Dead which tells of a dowdy, 28-year old woman who is trying to convince the police that someone is trying to break into her aunt's apartment. No one takes her complaint seriously until Maigret comes along - he discovers, what else, "a story of merciless, deep-rooted greed." 
Or if you want your Simenon in briefer slices of life (or death) check out the 11 short stories collected in The Judge's House, in which Maigret uncovers unpleasant truths in a remote French coastal town. 'Remote' is good, of course.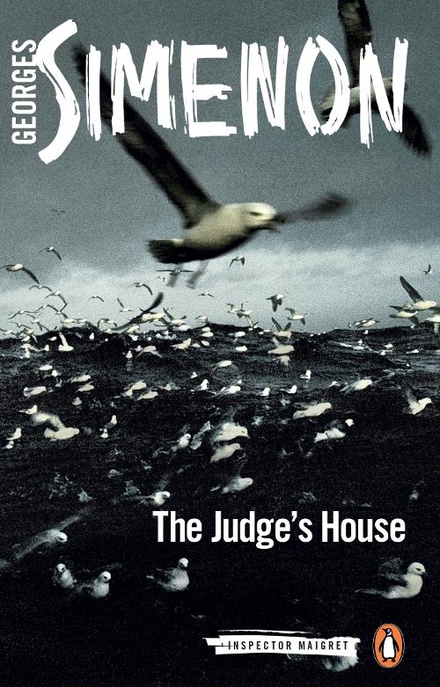 The celebrated author characteristically offered few glosses or explanations but the following few words are interesting in terms of how he viewed his best-known character. "My motto, to the extent that I have one, has been noted often enough, and I've always conformed to it. It's the one I've given to old Maigret, who resembles me in certain points.....'understand and judge not.'
Paddy Kehoe