It's hard to believe that it's been five years since the Love/Hate finale, and while the show has become a benchmark of Irish television drama, it also spawned many an acting career - here we look at what the stars of the show have been up to since.
Robert Sheehan: Darren
Memorable moment: Running around for an entire season in his blue hoodie.
Robert Sheehan was one of the original Love/Hate cast-members and his character Darren won over the nation with his beneath-the-surface kindness and loyalty. Viewers rooted for Darren, wanted to see him live happily ever after with Rosie (Ruth Negga) and escape the life of crime that he had become involved in. But we all know how it panned out...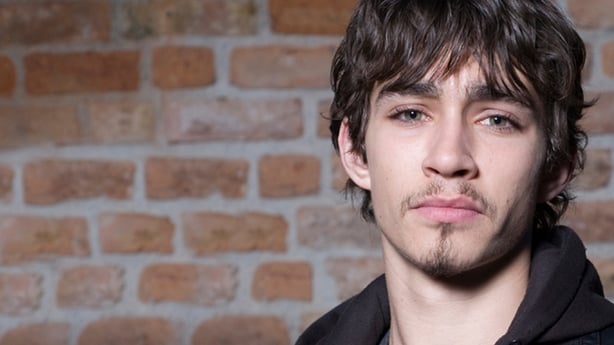 With lead roles in Love/Hate and E4's Misfits airing around the same time, it seemed as though Sheehan was destined for great things on the big and small screens. The Portlaoise native has a host of acclaimed performances in independent films under his belt, but it was this year with the release of Netflix's The Umbrella Academy that saw him crash back into the public eye. He also recently made a brilliant appearance in The Young Offenders. Sinead Brennan
Barry Keoghan: Wayne aka the cat killer
Memorable moment: Shooting the cat, obviously.
When Barry Keoghan's character Wayne shot the cat on Love/Hate, he became a part of Irish TV history and had a lot to do to not just be known as "the Love/Hate cat killer." From a relatively small role in the series, Keoghan has gone on to become a real rising star of Hollywood.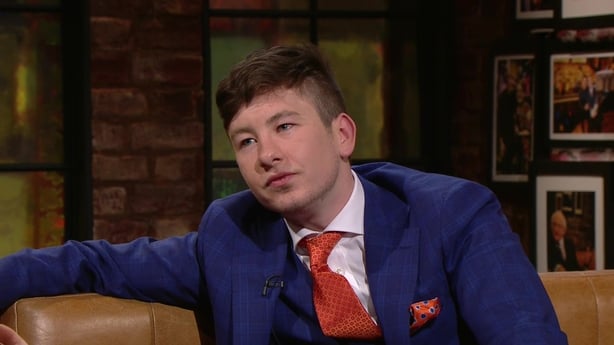 Keoghan is choosing really interesting roles (Dunkirk, The Killing of a Sacred Deer), working with renowned directors, and starring alongside the best of the best, all the while turning in stellar performance after stellar performance. And it isn't slowing down for him; Keoghan is set to play the baddie in upcoming Marvel movie The Eternals, which is slated for release next year. Sinead Brennan
Killian Scott: Tommy
Memorable moment: Asking for fizzy orange when he was being interviewed by the gardaí.
In a world of fuglies - inside and out - Killian Scott shone like a prince among thieves on Love/Hate. He played Thomas "Tommy" Daly, a strong, silent type who always seemed a reluctant soldier in King Nidge's band of merry mayhem men. Then in one of the most unsettling scenes in the whole five series-run of the drama, Tommy was brutally beaten by his treacherous capo and left as a brain-damaged shadow of his former self. Nidge would pay dearly for his thuggery.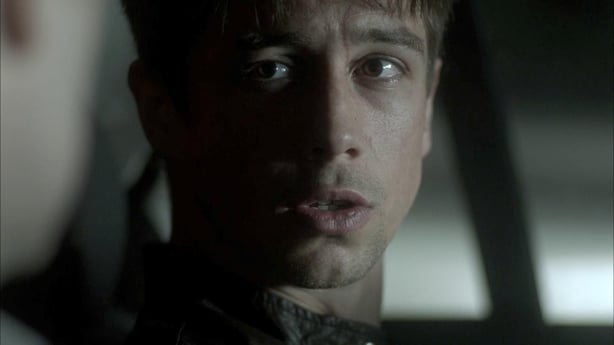 Since the end of the show, 34-year-old Dubliner Scott has gone on to roles in Irish thriller Traders in 2015, and such well-received films such as gritty IRA drama '71 and the Flann O'Brien does High Noon bore-fest Calvary. He also starred in The Commuter with Liam Neeson in 2018 and most recently, he made a chilling turn as Detective Rob Reilly in Dublin Murders. Alan Corr
Tom Vaughan-Lawlor: Nidge
Most memorable moment: "The hack o' him. It's like he's off Strictly". Nidge gets a serious buzz on before a meeting with the IRA.
As Nigel "Nidge" Delaney, Tom Vaughan-Lawlor became one of the great anti-heroes of Irish drama. Any form of Irish drama. With malevolence in his eyes and a real hair trigger menace, King Nidge ruled his domain with gleeful ruthlessness. Vaughan-Lawlor was both cunning and cowardly - but always riveting - in the role and viewers may have almost felt a tinge of sympathy when they saw him cowering like a dog (thank you, D. Trump) in a corner of his own garden in the closing minutes of Love/Hate. Almost.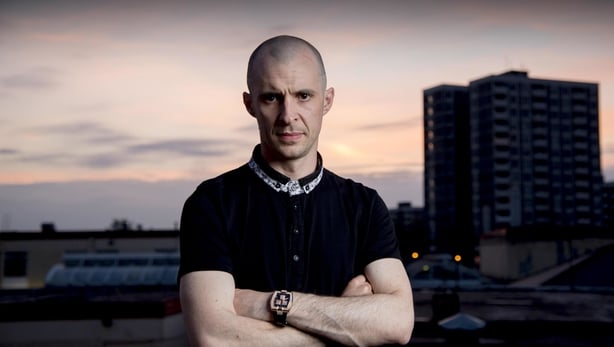 After the end of the series (and yes, we're glad it didn't run to a sixth season), 42-year-old Dublin man TVL is the actor who has perhaps gone on to the greatest success after the stellar rise of Barry Keoghan. Always a stage performer, Vaughan-Lawlor has taken an almost Mark Rylance-like stealth approach to the big screen with appearances in The Secret Scripture and The Infiltrator.
Over the last few years, he made his inevitable blockbuster debut as Ebony Maw in Avengers: Infinity War and its sequel Avengers: Endgame, and was recently seen in Dublin Murders as Frank Mackey, a character we will be seeing a lot more of. AC
Ruth Negga: Rosie
Most memorable moment: Any time she and Robert Sheehan were on-screen together.
There were few characters you were really rooting for in Love/Hate, but Darren and Rosie provided an emotional backbone that was as moving as it was inevitably doomed. Robert Sheehan and Ruth Negga sparkled as the star-crossed lovers and their chemistry hopped off the screen any time they shared a scene together. Their romance was as convincing as it was realistic and added a much needed element of hope to the proceedings.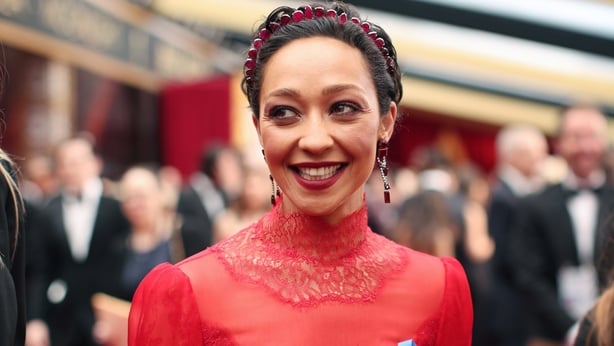 The Irish-Ethiopian star's career has gone from strength to strength since then, with memorable roles in films, TV and on the stage. She starred alongside Brad Pitt in blockbusters World War Z and more recently Ad Astra, played the character of Raina in the Marvel TV series Agents of S.H.I.E.L.D, and the iconic Tulip O'Hare in the cult Preacher TV series, and blew audiences away as Hamlet in a Gate Theatre production of Shakespeare's play in 2018.
Negga also picked up a best actress Oscar nomination for her stellar work in the historical drama Loving. Her next project sounds equally interesting – the drama Passing, a big-screen adaptation of Nella Larsen's acclaimed 1929 novel which explores race and gender. Sarah McIntyre
Charlie Murphy: Siobhan
Most memorable moment: Siobhan's quest for vengeance against her coldblooded uncle Nidge.
Siobhan's character progression from gangster family member to garda informant through five seasons of Love/Hate was utterly compelling and brilliantly realised. She was introduced as Nidge's niece when she was just 17 but went on to become a key player in the events of the following seasons.
In season three, viewers were shocked when Siobhan was raped by the IRA leader Git outside the club. Charlie Murphy's performance as the young woman struggling to come to terms in the aftermath of the attack was understated and raw. Showing resilience and strength in equal measures, Siobhan became determined to take down her coldblooded uncle Nidge, leading to the show's nail-biting finale.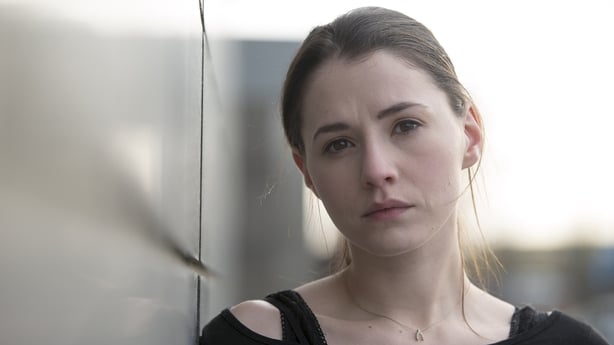 Murphy has since impressed as one of the four female leads in the RTÉ 1916 drama series Rebellion, played a central role in the acclaimed BBC crime drama Happy Valley opposite Sarah Lancashire, starred as Jessie Eden in Cillian Murphy's beloved gangster drama Peaky Blinders and appeared with a top-notch Irish cast in director Ian Fitzgibbon's black comedy Dark Lies The Island. Her career Stateside looks to be on the rise with the news she is playing a central character in the upcoming live-action Halo TV series from Showtime.
Peter Coonan: Fran
Most Memorable Moment: Shaving his hair, but things didn't get less hairy - Coolaboola!
Peter Coonan played Fran "I've a bone to pick with you, Nidgey" Cooney. In 2014, the year Love/Hate finished, the actor was seen in the adaptation of Benjamin Black's novel Christine Falls in the BBC/Irish Film Board-produced Quirke crime series. He also starred in Brendan Behan's Borstal Boy at the Gaiety Theatre.
From appearances in TG4's three-part Wrecking the Rising - an alternative look at 1916 - feature film The Drummer and the Keeper, and the Tom Collins-directed Penance: Aithrí, he has been a mainstay on the Irish drama scene since Love/Hate's end.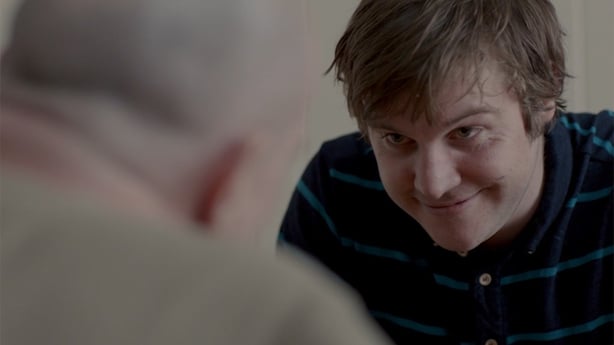 Coonan was seen in the recent Dublin Murders and he played Doggy Mannion in the comedy feature, Dark Lies the Island, directed by Ian Fitzgibbon and based on a Kevin Barry story. Coonan plays one of two brothers - the other is Moe Dunford - desperate to escape their control freak father, played by Pat Shortt.
Coonan will also be seen in the Famine-era feature, Arracht, a Cine4 initiative, due for release in 2020. Paddy Kehoe
Aidan Gillen: John Boy
Most Memorable Moment: John Boy as incisive analyst, prognosticating on Ireland's economic future. 'Ireland is f****d for the next ten years, did you know that? This is the only game where you make any money. Make your money and get out.'
Along with his brother, Hughie, John Boy stoked fear and dread in all who came within his reach. In 2011, when Love/Hate had already gained massive credibility with Irish audiences, he was also playing Petyr "Littlefinger" Baelish in Game of Thrones.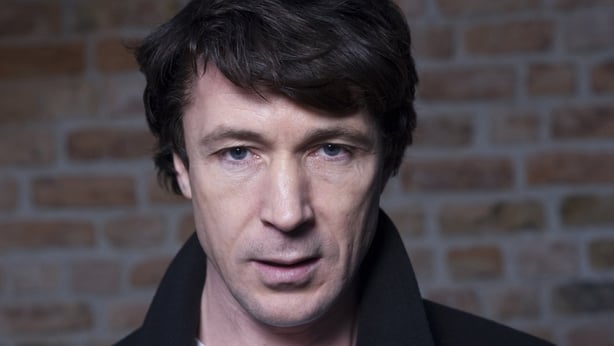 In 2014, Gillen played Charles J Haughey in RTE's three-part drama, Charlie, which dramatised key moments in the public and private lives of the oft-controversial Fianna Fáil leader and Taoiseach. He starred as CIA operative Bill Wilson in The Dark Knight Rises and played Dr Frank Harte in Calvary which also starred Brendan Gleeson.
A reflective, philosophical sort, Gillen has declared of film, TV and stage roles that "most characters, in anything, are flawed in some way, just like most people. You look for the good in the flawed people and vice versa, and then try and make them appealing in some way." Paddy Kehoe.
You can watch all five seasons of Love/Hate on the RTÉ Player