Ever hear that quote about how a friend is somebody who knows everything about you and still loves you? It's also a pretty good emotional A to Z for The Drummer & The Keeper, a sweet-but-sharp story of two young men who, in the words of the movie's Lego-speak, each have the piece that the other is missing.
Through - delete to taste - chance/fate, drummer Gabriel (Dermot Murphy) is told to join a mixed ability football team as part of his therapy for bipolar disorder. There he meets Christopher (Jacob McCarthy), a teenager with Asperger's Syndrome whose two great passions are goalies and Lego. While they don't have the best of starts on the pitch, Gabriel and Christopher soon let their defences down off-field.
We need your consent to load this rte-player contentWe use rte-player to manage extra content that can set cookies on your device and collect data about your activity. Please review their details and accept them to load the content.Manage Preferences
Anyone who contends that the one thing there's just too little of in cinemas is feelgood movies will find that singer-songwriter-turned-writer-director Nick Kelly's debut feature delivers warm and fuzzies aplenty. That said, it doesn't pull any punches in its treatment of mental health issues and life on the outside looking in.
Feeling like a homegrown About a Boy in places, Kelly's film strikes chemistry gold - stars Murphy and McCarthy both excellent as chalk and cheese and managing to make Gabriel and Christopher appear younger as their friendship deepens. Pacing wise, the story is deftly told and a few clunky flashbacks aside, there's no screen time wasted. Leave any cynicism in the foyer and just go with it.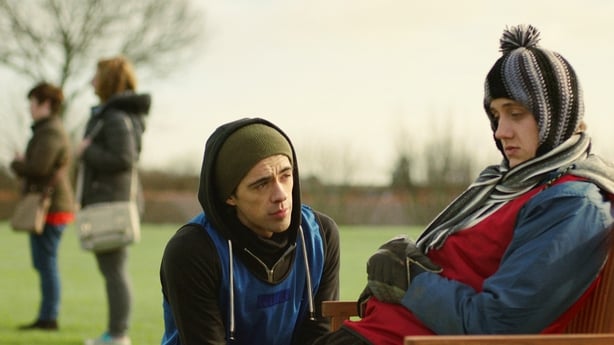 "Everyone's good at some things and not good at others," says Christopher during one of the film's big moments. At the end of this hour-and-a-half all concerned come out with their reputations enhanced.
Definitely a keeper.
We need your consent to load this YouTube contentWe use YouTube to manage extra content that can set cookies on your device and collect data about your activity. Please review their details and accept them to load the content.Manage Preferences