Robert Sheehan reflects on his career so far in conversation with Sinead Brennan. The Irish actor also looks ahead to his upcoming projects, opens up about his views on fame and celebrity, and much more.
Robert Sheehan doesn't court fame, he doesn't engage much with the press, and he chooses projects based on a gut feeling and passion for exploring new characters and treading unfamiliar waters. You won't see him to do the obvious, and you certainly won't see him do the same thing twice.
There's an air of mystery about the 30-year-old Portlaoise man; he is known for his characters and work and generally keeps his personal life private. He's more of an actor than a movie star, despite looking the part.
"You realise fame is something that if you court it too much, or if you indulge in it too much it will have a negative effect ultimately on your mental health and self esteem, because fame is ultimately about achieving positive self esteem through external factors and that's a losing game I would say," Sheehan explained.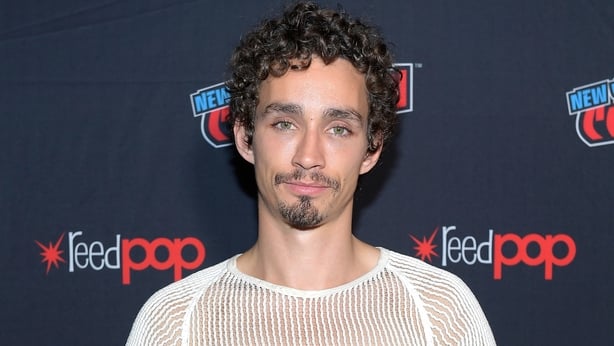 "You have to just take it all with a pinch of salt, but again fame is something that's positive because it can be used very positively as an actor, so you have to figure out a way of engaging with it and using it to your benefit but not allowing it to create an imbalance internally, that's the trick," he added with a laugh, "There that's the secret right there, that's the formula for anyone who was wondering."
Through beloved characters like Nathan in Misfits and Darren in Love/Hate, his roles in Geostorm (2017), Killing Bono (2011) and Fortitude (2017) to name a few, Sheehan has become a household name, but he is more interested in using his celebrity to find out about the people around him than he is in chasing it. During our conversation he was just as interested in my life and opinions as I was in his. He's genuine; there is no artifice.
But just because he doesn't want mega-fame doesn't mean he minds getting recognised in the street as he takes pride in knowing his work has affected people, and is grateful that he is afforded the opportunity to gain insight into someone else's world through these exchanges.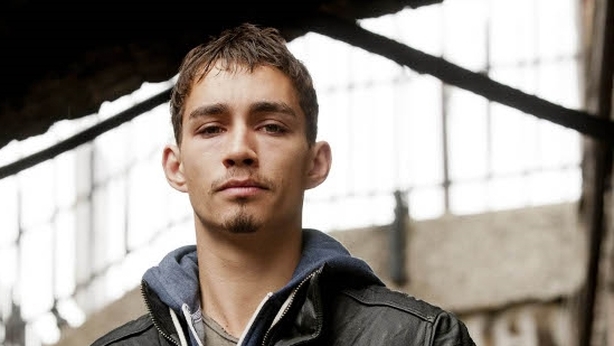 "You know, that gives me great pride, it really does, it gives me a real sense of pride because it's based on very tangible things, and I've been lucky to be part of really great things that have affected people collectively and that's what it reminds me of when I get that sense, and also I don't see it as threatening," Sheehan said of being approached when he's out and about.
"I think a lot of people when they start to become famous, they don't necessarily have the mental equipment to deal with it yet so they try to keep it at arm's length and try to avoid it, which is fine for a while but you can't keep pursuing a career in acting and that remain your attitude towards fame and recognition.
"It's best to embrace it and really, the nice things out of it are when you have these really interesting chats with people.
"You get great stories out of people, you'll get interesting information from people that you wouldn't ordinarily have gotten, so it can be an interesting gateway if you embrace it and be organic with it and take an interest in people."
Sheehan is currently gearing up for the release of his new film Mortal Engines (in cinemas December 8) which he said he is "wildly excited to unleash on the world" and his new Netflix series The Umbrella Academy, which lands in 2019 and is "all manners of bonkers."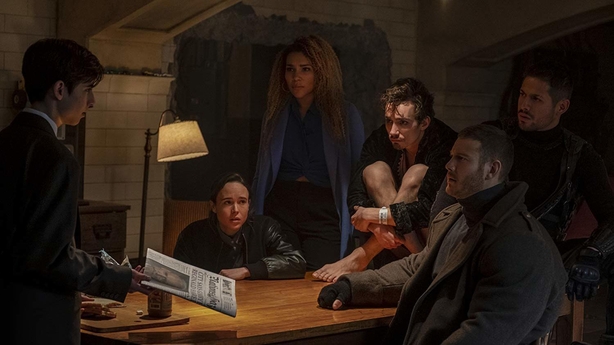 The Umbrella Academy follows a disbanded group of superheroes who are reunited after the death of their adoptive father, and Sheehan plays Klaus whose powers include telekinesis and the ability to communicate with the dead. Klaus is a character he said just "kind of walked into my head."
"He wasn't one that I needed to struggle too hard to find and I tried a few different approaches with him to try to figure out who he was by doing diaries as him and visual diaries as him and even filming myself for long periods of time talking, improvising as the character," he said.
"He kind of never changed from the moment I read the script to having done all of that stuff. The core of him stayed the same and I felt I could do a lot with him so I think he'll be interesting to people, he was interesting to me."
Finding new challenges and unique characters are at the forefront of Sheehan's mind when he looks at new roles – "One thing that I'm continually reminded of is just to always find something that will challenge you in a new way, a very new way, and that's not the easiest of roads but it's the most exciting" – and he said he has become "pickier with age".
"I think when you're younger and you're trying to choose what's best for you, you're in far more of an accepting place because you're just really, really eager to work and make stuff and be active and be autonomous," he mused.
"I think the more you get on the more you tend to try to editorialise a little bit and sometimes it involves making decisions that are way more difficult and counter-intuitive."
Though his career is going from strength to strength, he admitted that there were times when he wasn't so sure that things were going to work out for him.
"I feel very grateful that things have progressed, and progressed naturally and organically, I feel a great sense of gratitude because there have been times where things felt like they weren't progressing and  I was thinking, 'God what's going to happen here'," he said.
"Part of progressing in acting is turning down work and that's hard, it's very, very hard to do. And I think you have to do that so as not to undermine your own sense of value.
"There were hard times, so it makes it all the better that things are going good at the moment, it makes it all the sweeter because you've weathered a few storms."
But of course, along with the roles that he has turned down, there are others that have gotten away – "Tonnes, tonnes – well, not tonnes, but maybe four or five" – but he's been lucky enough to always enjoy the performance the other actor has given in his place.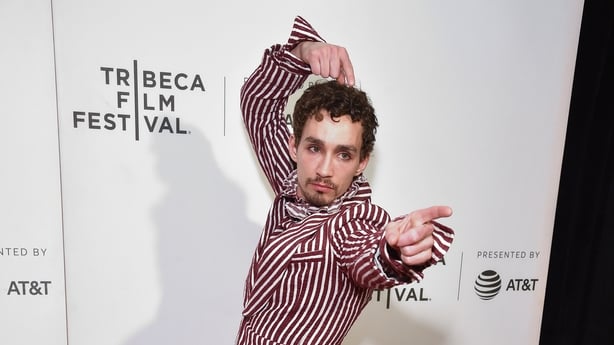 He elaborated, "Every time, in fairness, I've watched the actor whose done it and gone, 'Fair dues you did a very decent job so I can't take that away from you' and it makes you feel less bad when you see somebody do a great job on it because you go, 'You brought it, you justified the role very well' as opposed to if it was someone going in and making a hames of it."
When we spoke, Sheehan was enjoying some downtime in his London home, time he uses to pursue other projects, do things that are "good for me mentally" and make the odd trip home as "I do tend to start yearning for it if I am away too long."
"I think the challenge of an actor is the downtime, the time in between having just had the great fulfilling creative high of completing a project with a bunch of people you become intimately close with, and you go from that to sitting back at home at your kitchen table going, 'Right, so, purpose, let's figure out the purposes of me now'," Sheehan said.
"So you have to become more mentally flexible around the times when you're not working. I suppose I'm fairly old hand at that at this stage so it doesn't bother me too much, I just go to the gym and do things that are good for me mentally."
One of his recent non-acting projects included directing a music video for Fin Furey, the son of living legend Finbar Furey, and how they became friends is the most Irish story ever.
"It was a dark and snowy Toronto night and I heard from behind me, 'You're an Irish fella aren't ya'. And I turned around and Fin was there and he was like, 'You worked with my dad on Love/Hate' because his dad came in and did a little cameo on Love/Hate. Then we became really good mates, and when the Toronto ice age finally let up, we'd go down the park and play hurling all the time and have the craic," he recalled.
After filming the video for Furey, and getting everything just right, Sheehan had to reshoot after he misplaced the memory cards… "I took the memory card of the video and I hid it really, really well, I hid it so well in fact that I forgot where I hid it."
We need your consent to load this YouTube contentWe use YouTube to manage extra content that can set cookies on your device and collect data about your activity. Please review their details and accept them to load the content.Manage Preferences
When the reshoot didn't go as well as the first, Sheehan was relieved when the footage turned up… In his passport.
"Do you keep your passport in a little wallet protector holder thing? It was in that, it was total twitbox! It was only because I picked up my passport for some other reason and it fell out!" he laughed.
After dabbling in directing, I wondered if it was something he could see himself doing more of in the future.
"Only for fun, I think you have to do these things… You shouldn't get into commercially from the get-go, I think it's a bad idea to do that, I think you should do these things only for the craic and for a laugh," Sheehan said before revealing that is how his acting career kicked off.
"It's the same with acting, that's how I got into acting, I just found it so incredibly fun and just kept going back and it would be the same with directing or writing or any of that, I just do it for my own health, for my own joy.
"Then if an opportunity arose where I felt prepared enough to do something then I would absolutely jump at it because I would know how to do it and have fun at the same time. I think it's absolutely crazy, there are far less stressful things you can do in your life than directing, to make a few quid."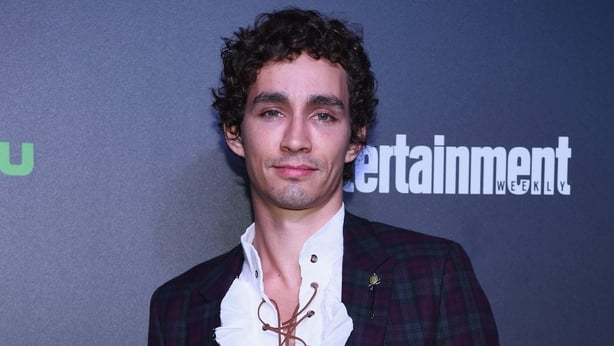 Working in an industry where talent and luck go hand in hand, does Sheehan believe that everything happens for a reason?
"In the very literal sense, maybe not in the destiny sense," he laughed. "Everything does happen for a reason, so that I believe in. So that's a good motivator when you think about it in those realistic terms."
---
Robert Sheehan can next be seen in Mortal Engines, in cinemas from December 8, his film The Song of Sway Lake is receiving rave reviews on the US festival circuit (an Irish release date is yet to be released and we'll have more from Sheehan on this closer to the time), The Umbrella Academy will be on Netflix next year, and he will also be making an appearance in the second season of The Young Offenders.