In the yuletide and the bleak mid-winter, there's nothing quite like a good book as book club members will tell you. It's all about choosing with caution. Paddy Kehoe has recommendations from our pages this year with new releases too, hot off the presses.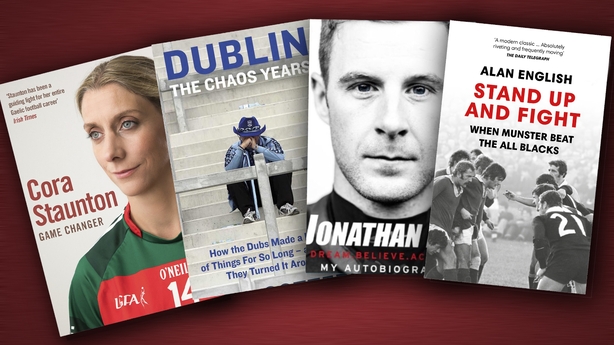 4 SPORT BOOKS
Cora Staunton - Gamechanger (Transworld Ireland)
The first ever autobiography of a female GAA star - fact - features the Mayowoman's fascinating story. After early promise, Staunton became the highest-scoring forward in the history of Ladies Gaelic Football. The author recalls how, as she would see it, the under-resourced game became her refuge after the death of her mother. Staunton's move to play for a professional team in Sydney is also explored.
Dublin: The Chaos Years by Neil Cotter (Penguin Ireland)
Dublin football is riding the cusp of a wave at the moment, and next year its Senior Gaelic Football team will bid for a historic fifth consecutive senior All-Ireland title. The Dubs are the kingpins of the modern game, and have set new standards when it comes to skill, fitness, ruthlessness, and efficiency. The champions are the team to beat, and as we ready ourselves for another new season in 2019, they remain the benchmark and likely winners of Sam Maguire again. But it wasn't always that way; not so long ago, Dublin was a byword for underachievement. Dublin: the Chaos Years tells the story of how, as the subtitle puts it, the Dubs made a mess of things for so long, and how they finally turned things around. Darren Frehill. Read Darren's full review here
Jonathan Rea - Dream Believe Achieve - My Autobiography (Harper Collins)
"You win by working margins of the thousandths of a second, '' breezily declares World Superbike Champion Jonathan Rea in his gripping autobiography. Rea has to his credit more race wins than any rider in history. He has also has suffered several potentially career-ending accidents, and at the age of 17 he smashed his femur and was told he would never ride again. However, nothing was going to stop the Ulsterman who was addicted to the track.
Alan English – Stand Up and Fight: When Munster Beat the All Blacks (Yellow Jersey Press London)
Just out in paperback is this account of the memorable occasion in 1978 when the Munster rugby team beat the mighty All Blacks - more than 100,000 fans claimed to have watched the game, even though the stadium could only hold 12,000. This updated account recalls that immortal win, and the fervour and fever that surrounded those heady days, still recalled with fondness and pride by aficionados of the game.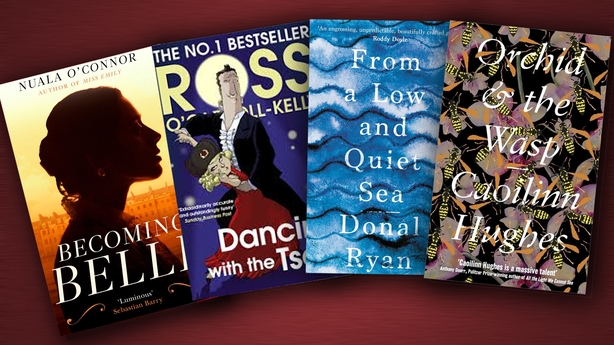 4 NOVELS
Nuala O'Connor - Becoming Belle (Pilatus)
Nineteen-year-old Isabelle takes the London stage by storm, and relishes her new-found freedom amidst the company of bohemian characters. Not all of these, however, are as trustworthy and sweet as they at first seem, and the naive and the impulsive Isabelle soon finds herself enthralled in her first infatuation. Moreover, she is left in a compromising position for a young Victorian lady. But marriage into the Irish aristocracy will ultimately save the day. Grace Keane. Read Grace Keane's full review here and an extract here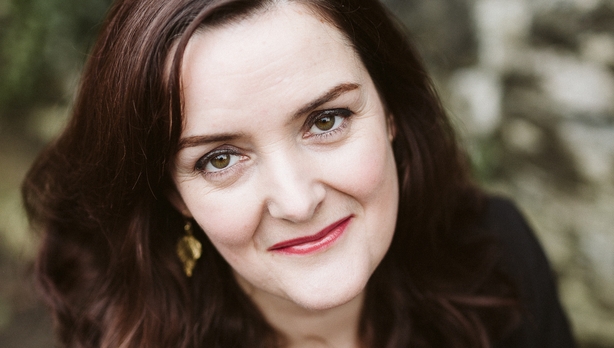 Ross O'Carroll Kelly - Dancing with the Tsars (Penguin Ireland)
The eighteenth book in what has proved a highly bankable series, enthralling readers the length and breadth of the land, not to speak of far-flung cities of the USA and Australia where copies of the books are valued like cheese-and-onion crisps or black pudding. Life as a stay-at-home husband has proved a lot trickier than envisaged for our hero, as we discover in the latest dispatch from the Karl Ove Knausgaard of Dublin's Southside.
Donal Ryan - From A Low and Quiet Sea (Doubleday Ireland)
This 183-page paperback from the Nenagh-born writer was long-listed for this year's Man Booker prize, but Ryan's fans may not care too much about prizes, they just love his writing which is what it's all about. Farouk, Lampy and John are not the same age, are not of the same race, nationality or class. All such differences melt away in Ryan's moving tale, which captures distinct moments in their lives, their relationships and all the uncomfortable, heart-breaking complexities in between. Read Grace Keane's full review here.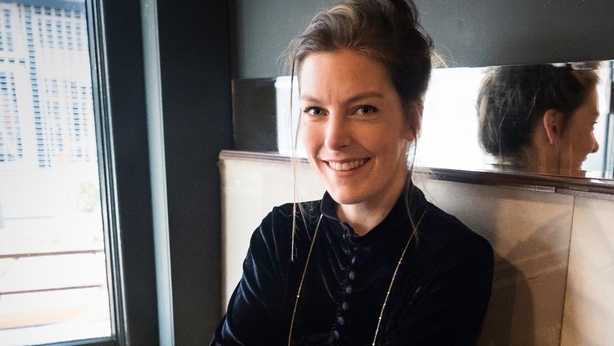 Caoilinn Hughes - Orchid and the Wasp (Oneworld)
The critically-acclaimed Orchid and the Wasp brings us the singular Gael Foess and her life in the Celtic Tiger bubble, amidst the boom and the crash and her ambition to make the most of it all. Gael is introduced at an early age to the concept of making sacrifices in order to get ahead. Her disgraced banker father, Jarlath - who helped bankrupt the country in 2008 - flees to the UK, abandoning Gael and her younger brother Guthrie to the whims of their flighty mother, Sive, a conductor with the RTÉ Concert Orchestra. Grace Keane. Read Grace Keane's full review here.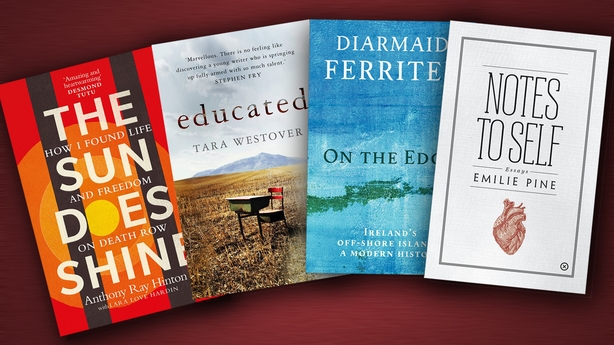 4 NON-FICTION TITLES
Ray Hinton - The Sun Does Shine (Rider)
Born in rural Alabama in 1956, Anthony Ray Hinton - best known simply as Ray - was living with his 'Mama' in the 1980s and working the night shift in a locked warehouse. One night, a restaurant manager was abducted, robbed and shot some fifteen miles away. Hinton was picked out of an identity parade by the manager, who survived the ordeal. Police claimed that an old .38 calibre pistol, which belonged to his mother, was the murder weapon. Not only that, they claimed the gun was also used in two other murders in the area. And so began a 30-year battle, until the case was brought before the US Supreme Court, which unanimously overturned Hinton's conviction in 2015. Eileen Dunne. Read Eileen Dunne's full review here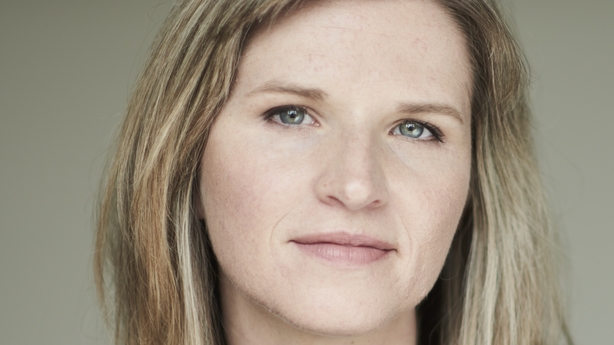 Tara Westover - Educated (Hutchinson)
Tara Westover was raised as a Mormon, home-schooled for a period, at a complete remove from the outside world. At 17, with no formal education, Tara Westover enrolled at BYU, Brigham Young University. She didn't know what the Holocaust was, thought Europe was a country and was, by her own admission, a terrible room-mate because of bad hygiene habits. However, with the help of friends, boyfriends and lecturers, who encouraged and challenged her in equal measure, she ended up with a PhD from Cambridge. Eileen Dunne. Read Eileen Dunne's full review here
Diarmaid Ferriter - On the Edge: Our Offshore Islands (Profile)
In this 388-page work, Ferriter, who is Professor of Modern Irish History at UCD examines the reasons for the exodus from our off-shore islands. He documents key island experiences and personalities, along with the political, social, and cultural ferments, by way of response to official treatment of the islands over the past 150 years.
Emilie Pine – Notes to Self (Tramp Press)
From an unflinching look at her father's alcoholism to an open and tender exploration of infertility and miscarriage, Emilie Pine leads the reader to the most intimate of destinations in these essays, and in doing so explores why women hide so much of themselves from the public gaze. Sinead Crowley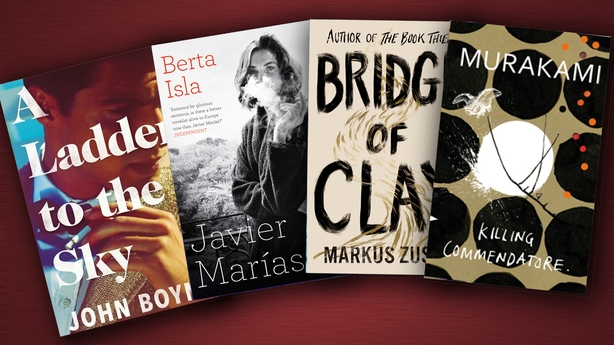 4 MORE NOVELS
John Boyne - A Ladder to the Sky (Doubleday)
Boyne is in the best of black humorous form here, and if he took a break from hitting the keys to laugh at his own jokes you wouldn't begrudge him such self-congratulatory time-outs. Really, he should have laughed longer. The verbal jousting is exquisite, as is the filleting of the book world and cut-throat competition camouflaged as community. Harry Guerin. Read Harry Guerin's full review here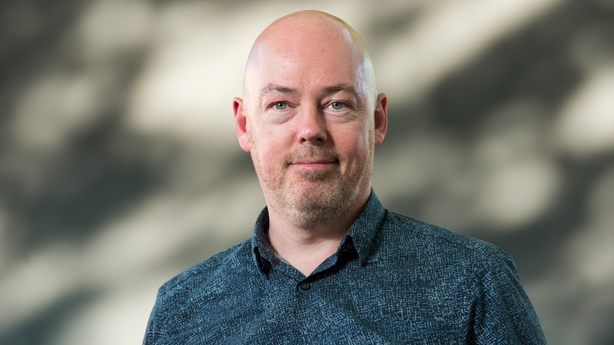 Javier Marías - Berta Isla (Hamish Hamilton)
This latest novel from the Spanish master, translated into English with characteristic flair by Margaret Jull Costa, won the 2018 Premio de la Crítica (Spanish National Critics Award). The winner of the IMPAC Dublin Literary Award and numerous other prizes is a master of long unwinding clauses which go to make sentences that fancy an engaging stroll down the page. He is tipped occasionally for the Nobel Prize, and two of his best novels from a total of 16 are A Heart So White and The Infatuations. In his new one, the eponymous Berta Isla and Tomás Nevinson – he is half-English half-Spanish - fall in love in Madrid and decided to live together. Little do they realise in the throes of early passion, that they will grow to be strangers, as a sinister government agency intrudes. The work of this popular novelist has been translated into 42 languages, no mean feat.
Markus Zusak - Bridge of Clay (Penguin)
Bridge of Clay is Markus's first novel in the twelve years since The Book Thief, which sold in container loads all around the world. This new one stars five orphaned boys living in a house with no rules and no adults, but plenty of animals, including a mule named Achilles, Telemachus the budgie, Agamemnon the goldfish, and also a cat and a dog. Zusak's books have been translated into more than 40 languages. Read Eileen Dunne's review here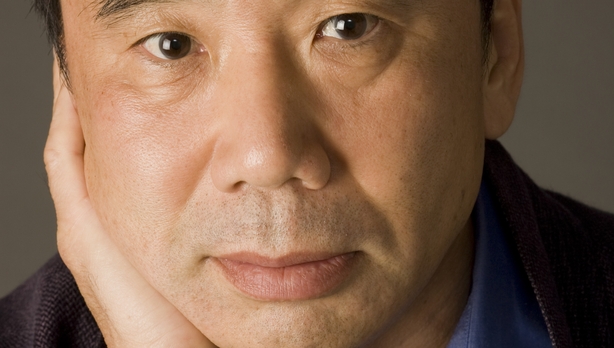 Haruki Murakami  - Killing Commendatore (Penguin)
Something of a specialist in Magic Realism, Haruki Murakami was born in Kyoto in 1949 and now lives near Tokyo. His work has been translated into more than fifty languages and aside from selling 2.5 million copies of his books in the US alone, he has won a host of literary awards. Described as "a tour de force of love and loneliness, war and art." his latest opus concerns a thirty-something portrait painter in Tokyo who is abandoned by his wife and ends up in the mountain home of a famous artist, Tomohiko Amada. When he discovers a previously unseen painting in the attic, he unintentionally opens a circle of mysterious circumstances.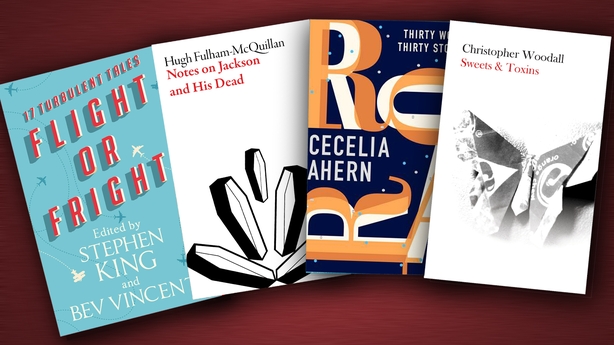 4 SHORT STORY COLLECTIONS
Flight or Flight - edited by Stephen King and Bev Vincent  (Hodder & Stoughton)
Stephen King hates to fly, but he has usefully channeled his phobia into this quirky new collection of stories which, aside from his editing, benefits from a piquant new, edge-of-seat story from the man himself, along with flight-oriented stories from Roald Dahl, Ray Bradbury, Dan Simmons and others. "Ideal airplane reading - especially on stormy descents, '' smirks the King of the piece.
Notes on Jackson and his Dead - Hugh Fulham-McQuillan (Dalkey Archive)
All right, this one isn't due until January, but it's something worth holding onto that Xmas book voucher for. The work of this emerging Irish short story writer has already been compared to writers who have brought fresh vision to the genre, including Edgar Allen Poe, Donald Barthelme and Jorge Luis Borges - lofty company indeed .His metier is the aesthetics of murder, the abiding fascination among readers with the macabre `and the tenuous line that separates art from life.' One of his characters undergoes plastic surgery to speed up the process of being possessed by the ghost of the Italian composer Gesualdo, he of the ethereally beautiful choral music. Another story delves into the assassination of Abraham Lincoln.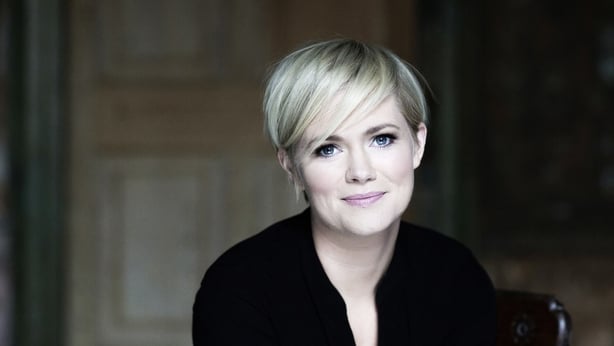 Roar - Cecelia Ahern (Harper Collins)
The writer's latest work is a collection of 30 short stories.  As the inner title page of the book reads "For all the women who…." followed by the list of 30 chapter titles of 'women who.' Thus, 30 short stories told from the perspective of 30 different women. Some of the tales have a surrealist element, which adds a sense of fun to each piece, like the woman who literally unravels like a piece of string, or the woman who melts into a puddle every time she has a meltdown. Grace Keane. Read Grace Keane's full review here
Sweets and Toxins - Christopher Woodall  (Dalkey Archive)
Dalkey Archive can be relied on forfictional curve-ball and alternative approaches, and their annual collections of European short stories are always beguiling. Fictional situations typically assail the reader from left-field, structural upending and phantasmagorical occurrence is not unusual. Born in London, Christopher Woodall has lived in the Maghreb and East Africa and lots of other places around the world since he left school in 1971,. He picked up two degrees along the way and has worked in factories, restaurants, farms, and even a crude-oil facility. A life's worth of experience has seeped into these quirky stories of love, death, fidelity, solitude and friendship.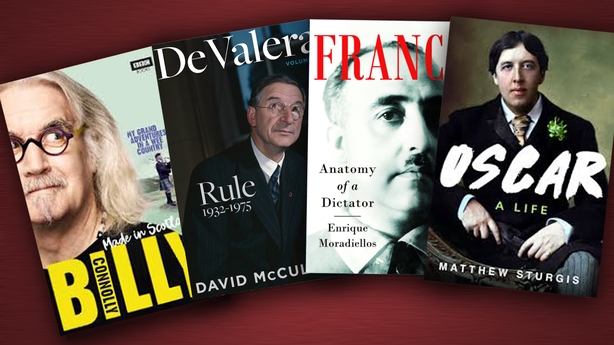 4 BIOGRAPHIES/AUTOBIOGRAPHIES
Billy Connolly - Made in Scotland (BBC Books)
The funny man known as The Big Yin, now 75, is summed up here as comedian, musician, presenter, actor and `citizen of the world.' Read about all of his roles in this sparkling memoir, from the Glasgow tenement boyhood to playing music with Gerry Rafferty when they were both The Humblebums. The TV travelogues and other diverse adventures along the way are recalled, typically as flavoursome chunks of dialogue. We are not reviewing the audio book, but it feels like we hear him, loud and clear throughout, although Billy seems to get quieter when referring to the Parkinson's disease which has ended his touring.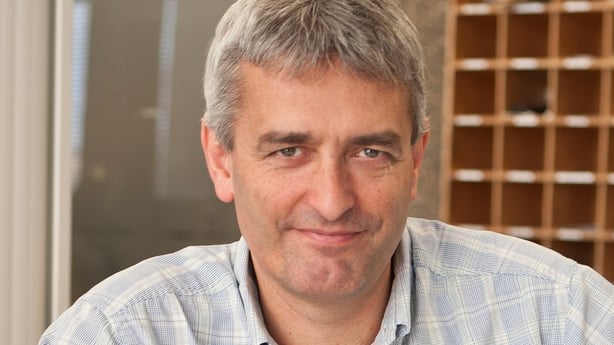 David McCullagh - De Valera: Rule (1932-1975) (Gill)
Rise 1882-1932 was the first volume of McCullagh's two-part reassessment of the man who shaped modern Ireland, published last year to critical acclaim. Now comes part two, charting the remaining decades until De Valera's death in 1975. This second volume, detailing the later years of Taoiseach and Presidency has been hailed as the most detailed, meticulously researched biography to date. As this masterful account begins, we join Dev as he takes the reins of power in the first Fianna Fáil government
Enrique Moradiellos - Franco:  Anatomy of a Dictator  (IB Tauris)
Paul Preston, who himself authored a magnificent and compelling biography of El Caudillo, describes Moradiellos, the author of this new account, as one of the most distinguished historians of twentieth century Spain. Aside from his incendiary reputation bound up with the public realm, the private life of Franco is recalled in some detail too. The Galician-born General, who died in 1975, once dispassionately signed death warrants. Yet he and his wife Carmen Polo welcomed seven grandchildren who were showered `with affection and attention, both in private and in public.' Let's just say a lot of this tale is not pretty.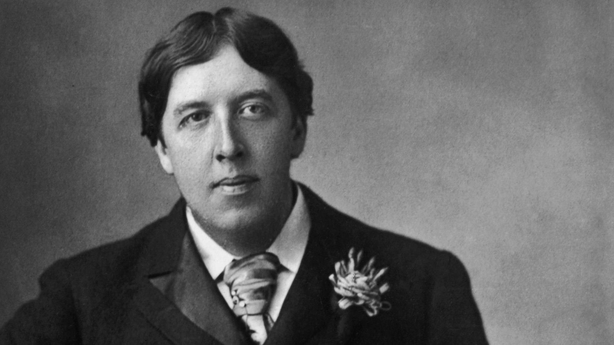 Matthew Sturgis  - Oscar - A Life (Head of Zeus)
Sturgis' biography of Oscar Wilde has been welcomed as the best account so far of a life beset by drama, ill-luck, heart-break and talent, surpassing in the view of many Richard Ellman's seminal efforts. New material gleaned by the author has been utilised to present a vivid, compelling account of the Anglo-Irish poet, playwright, essayist and novelist, who died in bleak circumstances at the age of 46 in Paris.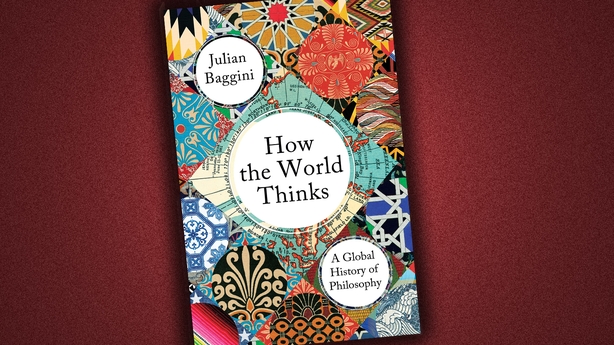 And finally....
How the World Thinks - A Global History of Philosophy by Julian Baggini (Granta)
And last, but not least, some post-Christmas fibre. What else would you be doing after you have imbibed too much mulled wine but be settling down to some philosophy and giving a jump-start to the old grey matter?
Exercising that left or right cortex (whichever one it is), this is the ideal, mental stock-taking time with the new year just around the corner. Julian Baggini makes it easy and accessible in this survey of, well, what people think all over the world in their distinct cultural eyries.
One of the great mysteries of humankind is that what we know as written philosophy flourished separately in ancient China, India and Greece at around about the same time. Moreover, what we call `philosophy' in the West is not even half the story, argues the engaging ideas man in this highly readable work.
Layout and design: Niamh Hogan