Roar is a book written by a woman, about women, for women, writes Grace Keane of stories from Cecelia Ahern, who is already working with Nicole Kidman on a TV adaptation.
After enjoying huge success with her novels, not to mention two Hollywood film adaptions of her books, Cecelia Ahern has become a popular household name across Ireland and the globe. Catered towards a predominantly female audience, Ahern's readership is firmly grounded in popular fiction, the genre to which her latest publication Roar subscribes. The work is a collection of short stories about ordinary women, and an ode to Ahern's imagined readership. As the inner title page of the book reads "For all the women who…." followed by the list of 30 chapter titles of women who...
Thus, 30 short stories told from the perspective of 30 different women about moments, concerns and problems encountered. Some of the tales have a surrealist element, which adds a sense of fun to each piece, like the woman who literally unravels like a piece of string, or the woman who melts into a puddle every time she has a meltdown. Each character's anecdote explores some of the commonly shared experiences of women's lives.
Topics covered in this collection include trophy wives who have been left to gather dust on the shelf, women slowly turning invisible with age, mothers suffering from separation anxiety and guilt, as well as young women who are self-obsessed.
The titles are pretty self-explanatory, and make it easy to choose which short tale you care to dip into next; The Woman who was swallowed up by the floor and met lots of other women down there, The woman who walked in her husband's shoes, The woman who ate photographs, The woman who unravelled, The woman who roared.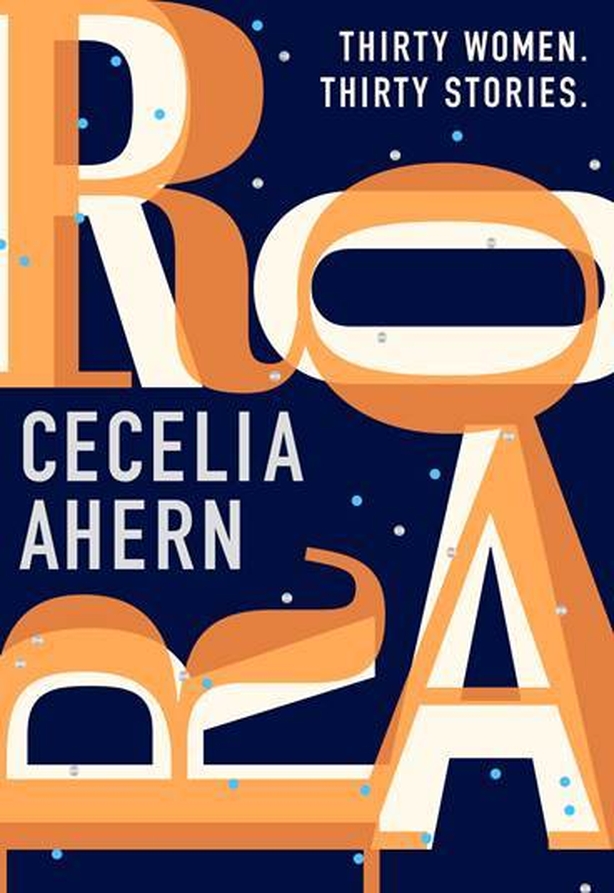 The protagonists vary in age and background, humour and personality. Their stories concern the expectations and pressures placed on women today, with an inherent gendered view of their positions within society and the family. In turn, their stories are designed to make the reader laugh, ponder and question, but predominantly they look to encourage bravery in accepting and overcoming difficulties. These are not superwomen with limitless energy and resolve, but ordinary humans with ordinary thoughts and problems. Ahern captures the often silent voices of women and brings to light the pertinence of their experiences.
In order to fit 30 stories into a neat and succinct 337-page book, the length of each tale is no longer than a few pages. However, this is not a particularly challenging collection of tales, the metaphors are obvious, the language simple and the stories skim the surface of each theme in a thin manner. The book is very much geared towards a more mature female audience, and I don't think teenage girls will garner quite as much from it. I doubt there will be many men picking up the novel to devour its pages, either.
Roar isn't necessarily my cup of tea. Always uplifting, but then again always predictable, I could have picked the collection up or left it sitting on the coffee table without any real fuss. At the same time, I am sure it is these identical elements that will make the book so easy to digest and accessible for readers. This is one for the casual reader, a book that's not going to break open the great literary canons.  Nonetheless, it is a compilation that underpins the conceit that is "I am woman hear me roar," a roar which is not heard as often as it should be, and so there's nothing wrong with giving it a little volume.
Listen to Cecelia talk to Ryan Tubridy about the collection here