Author Liz Nugent's latest psychological thriller keeps you guessing throughout the entirety of the novel, writes Grace Keane...
Our Little Cruelties keeps you guessing throughout the entirety of the novel. Three adult brothers attend a funeral, two in the congregation and one in the coffin, but who was murdered? and by which brother?
William is a film producer, Brian a teacher/tour manager, and Luke is the pop star - all grew up in a toxic family environment. Theirs has been a life of insincere and strained relationships, where each familial interaction is a double-edged sword ready to swipe at old wounds while slicing open new ones.
The familial love, if they ever shared any, may have stemmed from their pushover father who turned a blind eye after blind eye to their mothers' antics.
Listen: Liz Nugent talks Our Little Cruelties on The Ryan Tubridy Show.
We need your consent to load this rte-player contentWe use rte-player to manage extra content that can set cookies on your device and collect data about your activity. Please review their details and accept them to load the content.Manage Preferences
Their mother was a narcissistic showband star who mostly concerned herself with her own cavalier and independent lifestyle, thriving on a kind of delusional infamy. From the outside, theirs' is a life that may have
looked as good as any on the surface. Yet a scratch just beneath that surface reveals the torturous
reality.
Nugent divides her novel into three distinct parts, which allow readers an in-depth insight into the
minds and hearts of the brothers. Each section is devoted to one brother respectively, and tends to focus on core shared moments in their lives. This enables readers to juxtapose each of their differing responses in a given situation.
I must admit it is not often that I read of a protagonist that I fully dislike, moreover three protagonists that I
vehemently detest. Yet, this is exactly what Nugent has managed to achieve while keeping your reviewer eagerly turning the page to find out more.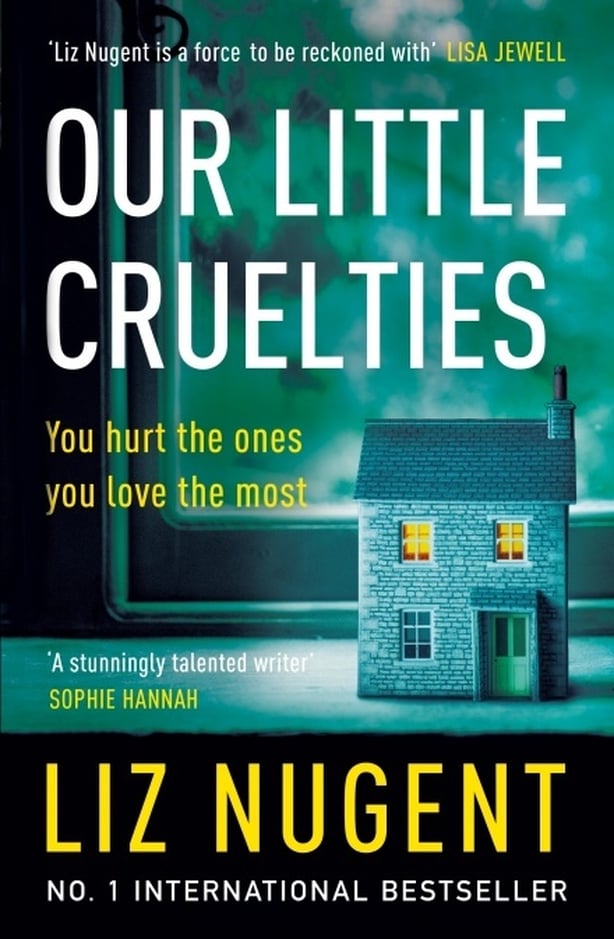 Each brother has their own merits and faults, so there is no clear winner or loser, excluding the deceased victim - but then again, given the circumstances, that victim, were he or she able to do so, might
consider themselves the lucky one.
My sympathies most easily shifted towards the youngest brother, Luke, deprived of love from his mother at a young age, picked on by his brothers, and subject to mental health issues. Out of the three he seemed to be dealt a particularly bum deal. Nonetheless, Luke is not without his own misguided moments.
The middle child Brian struggled to find a career and cannot shake the chip on his shoulder of always being second-best to his eldest brother William. As such, Brian, comes across as self-pitying, scroungy and conceited. The narcissistic misogynist that is William has all the self-assured confidence of the materially powerful and successful. He is the character whom I found the most unbearable.
Nugent cleverly creates characters which are all imbued with their own flaws, large and small, making it almost impossible for the reader to decipher who the killer is - or indeed which of the brothers are most deserving of 
vengeance wreaked.
Our Little Cruelties is a great little read to distract from the current madness of the times we find ourselves in. Boasting an unconvoluted style, Nugent's novel is dark but not too heavy, it's intriguing and has enough depth to pique readers interest. Just be prepared to feel the blood occasionally boil.
Give yourself the break, order online and indulge in a bit of dark murder mystery to pass the times.