Seems incongruous, doesn't it? Finding life and freedom on Death Row... Anthony Ray Hinton - familiarly known as Ray - had almost 30 years to work on it, and in fairness it did take him quite some time. Eileen Dunne was enthralled by this moving account.
Born in rural Alabama in 1956, Anthony Ray Hinton - best known simply as Ray - was living with his 'mama' and working the night shift in a locked warehouse. One night a restaurant manager was abducted, robbed and shot some fifteen miles away. Hinton was picked out of an identity parade by the manager, who survived the ordeal. Police claimed that an old .38 calibre pistol, which belonged to his mother, was the murder weapon. Not only that, they claimed the gun was also used in two other murders in the area.
Though Ray had a conviction and had served time for stealing a car, when police turned up at his mama's house he was mowing the lawn and says he wasn't afraid. We had always been taught if you haven't done anything wrong, you have no reason to fear and certainly no reason to run. There was nothing to be afraid of.
However, as he was transported the next day to the county jail in Birmingham, he had much to fear when Lieutenant Acker told him he was under arrest for first-degree kidnapping, first-degree robbery and first-degree attempted murder. The Lieutenant added: 'You know, I don't care whether you did or didn't do it. In fact, I believe you didn't do it. But it doesn't matter. If you didn't do it, one of your brothers did, and you're going to take the rap.'
And so began a 30-year battle against the legal system, a system which he and his lawyer Bryan Stevenson claim treats you better if you're rich and guilty than if you're poor and innocent. The first few years in prison were particularly difficult  - Hinton refused to speak except during visits, and his mind travelled to some very dark places.
In one passage he talks about the things he missed ...'I wanted my simple life back', he says, 'I wanted my own bed and a hot shower and a pillow so soft I could sink my face into it. I wanted to feel carpet under my feet, and grass and anything soft. God, how I missed soft things!'
He even turned against God for a while, but what sustained him was the love of his mother and his best friend Lester, who never missed a visit. One night, he heard a fellow prisoner crying in his cell - prisoners cried or screamed a lot of the time. On hearing that disturbing cry, he realised that despite his lack of freedom he still had choices - despair was a choice, hatred was a choice, but so too were hope, faith, love and compassion. So he called out 'Hey, are you alright over there?'
It was the beginning of another journey, and he would end up starting a book club for inmates, while counselling them and the guards about their various problems. In his time on Death Row, 54 men passed by Hinton's cell on their way to execution, most electrocuted in the yellow chair known as 'Big Mama'. The men would bang on bars and walls to show these inmates they were not alone as they died, and afterwards the stink of death would pervade the prison.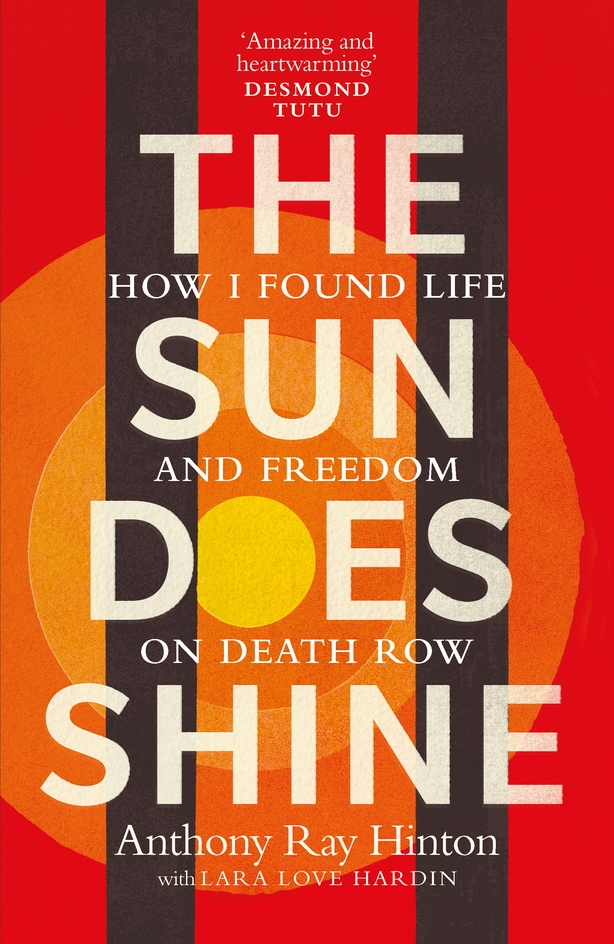 While listening to other inmates discuss their cases, Hinton heard the name Bryan Stevenson often and it was Stevenson - through his Equal Justice Initiative - who eventually took up his case after ten years. 'God's best lawyer,' Hinton called Stevenson, who had new ballistics tests done. However, because the Alabama courts could not deny the credibility of the tests, they set about not considering them at all. The appeal judge who oversaw the original trial took two-and-a-half years to issue a ruling. Thus it continued until, with all avenues for justice within Alabama exhausted, Stevenson took the case to the US Supreme Court, which unanimously overturned Hinton's conviction in 2015.
Besides his books, Hinton would escape from Death Row in his imagination. There are some lovely passages where he describes marrying Halle Barry, then divorcing her for Sandra Bullock, as she'd have the better getaway car. At times, though they are very different books, I was reminded of Brian Keenan's An Evil Cradling.
All the while he was incarcerated, time was moving on. Lester got married, his mother got cancer and died. How could a man not be bitter? He tried to keep his mind focused on the good moments, inside and out, the moments that had light and laughter, he says that is what got him though.
And now? He's back living in his mother's house, telling his story to anyone who listens and working with the aforementioned Equal Justice Initiativ). He has played basketball with George Clooney on Richard Branson's island - really - but he creates an alibi for every single day, because he is afraid it could happen to him again.
I waited until I had finished the book to Google him, to see what he looked like - he don't look like no killer!