Donal Ryan will delight his many fans with his moving novella From a Low and Quiet Sea, which tells the story of so many lives within the span of a modest 183 pages.
Farouk, Lampy and John are three different men, yet their differences in age, race, class and even nationality are all transcended by Ryan's beautiful ability to capture distinct moments in their lives, their relationships and all the uncomfortable and heart-breaking complexities in between.
This short novel is comprised of three main parts, with each section taken from the viewpoint of one of three characters; Farouk the 'immigrant', Lampy the 'dreamer' and John the 'penitent'. Farouk is a husband and father escaping war-torn Syria, Lampy has been left broken-hearted by his first teenage love Chloe, while John is tormented by his past as he nears the end of his days. Each man bears the scars of his past and has suffered the double-edged knife of love, and all it can create and destroy.
The first part of the novel is dedicated to Farouk, a doctor mourning his homeland and trying to recover from the traumas of his past. We meet him, his wife Martha and their young daughter Amira at the beginning of the troubles in Syria, when strange new men arrive in their town with guns and new laws. Thinking back on that unnerving time, he considers both the subtle and extreme changes inflicted on his beloved town and neighbours. Segregation and violence slowly seeped its way into the everyday, until police turned to militia and he was faced with the ultimate decision to stay or go. He'd measured the weights of his conflicting duties carefully… he was left with no choice but to get his daughter and his wife to safety.
The middle section of the novel then switches from Syria to small town Ireland, from a grown man to a man still growing, where the reader meets the heartbroken Lampy, who lives at home with his mother and Grandfather Pop. Having finished school, Lampy occupies himself by working in the local nursing home. Despite himself, he cannot rein in his fluctuating temper with Pop, and his mind is often prone to distraction, wandering back to memories of his ex-girlfriend Chloe. Chloe dumped Lampy when she began attending college in Dublin, leaving him to tend the wound of love's first sting. The thought of Chloe always stopped him, paralysed him.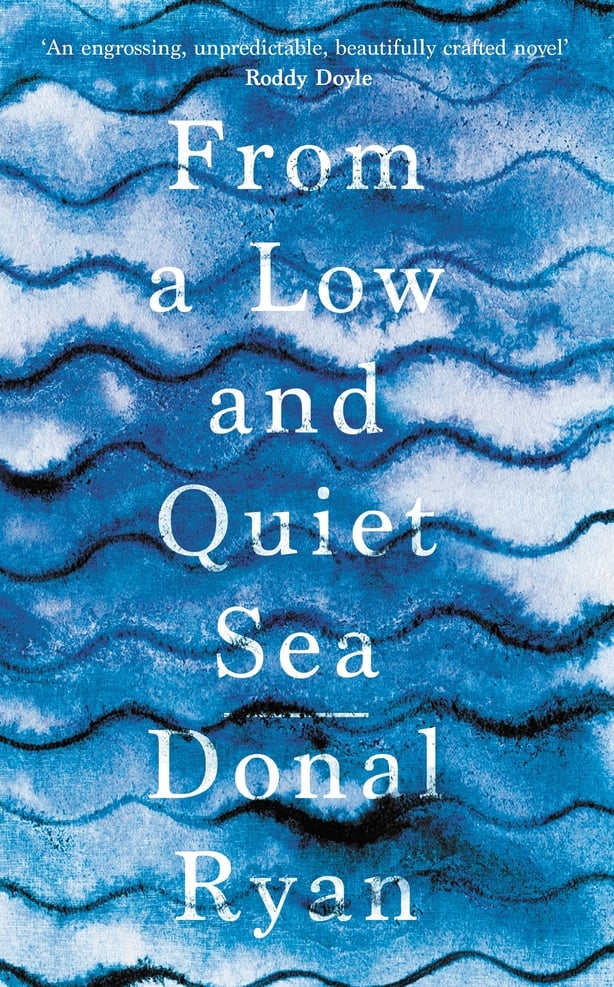 The third section of the novel is narrated by John, a man on his deathbed recounting his sins and regrets while in conversation with God - for once, he is going to be truly honest. Whether or not John the 'Lobbyist' is truly remorseful for his actions or simply looking to be absolved of his sins in order to enter heaven eternal, however, is not quite clear. John is the type of man that we are all familiar with now, but which he still cannot quite put a name to himself. Still I can't say it...I arranged things for people. I read people well, and always knew the right words.
This is the fourth novel from the award-winning Nenagh writer, who has previously enjoyed huge success from his novels, The Spinning Heart, The Thing About December and All We Shall Know.
Nobody is perfect and everyone has their own faults and difficulties to negotiate, which is one of the things I loved about this book; the very real and human characters depicted so skillfully by Ryan. The author deftly offers insights into the salient moments and passages from the three men's lives, which allow them to emerge as fully-formed beings in the reader's imagination. Despite our short time with each character, we come to know them, their faults and their merits. We are not even asked to like them, but we hold tenderness for them nonetheless.
Serendipity, poetic justice and the interconnectivity of our lives are at the forefront of this novel. It provides a soft and gentle commentary on life by touching upon the worries and concerns of three generations, without shoving it down the reader's throat.
Neither is it overly moralistic; instead, it highlights the gentle flow of lives and how they are shaped and moulded by their experiences, and how they in turn echo throughout their community and the world. The lives of Farouk, Lampy and John are the rippling waves of the ocean, coming and going, flowing and crashing, ceasing but never ending.
From a Low and Quiet Sea is an example of masterful storytelling. Each part could be a stand-alone story, but when weaved together their stories become something perfect and profound in their simplicity, and that is truly the cherry on the cake. What's in the past can't be changed and what's in the future can't be known and you can't give your life to worrying. Sure you can't.
From a Low and Quiet Sea (Doubleday) is published on March 22nd.