Donal Ryan's new novel, All We Shall Know, is narrated, obsessed through and brooded upon in a garrulous stream-of-consciousness told to us by his troubled protagonist, Melody Shee. Paddy Kehoe talks to the popular author.
Donal Ryan's new novel, All We Shall Know is narrated, obsessed through and brooded upon in a garrulous stream-of-consciousness told to us by his troubled protagonist, Melody Shee.
Ryan is a vital presence in Irish fiction, following the success of his first-published novel The Spinning Heart, which won the Guardian First Book award in 2009. The novel also won the EU Prize for Literature and Book of the Year at Irish Book Awards and was shortlisted for the IMPAC International literary Award and long-listed for the man Booker Prize.
In All We Shall Know, Melody's husband Pat has left her after she declares she is pregnant by another. The young Traveller woman, Mary Crothery, becomes her closest confidante and friend. Mary is stigmatised and humiliated by her childlessness and a marriage that has also hit the rocks.
Ryan deals with a kind of anarchic dysfunction, driven by primal impulses and uncontrolled urges, private lives that break out into gladiatorial public arenas. A Traveller feud and the subsequent faction-style fight form the central event. Moreover, the divide between the settled and the traveller runs like a fault-line through the novel.
"It always seems to me that there is a sense of compression about a Traveller's life," says the writer. "They tend to get married at a much younger age and there is a beautiful honesty about Travellers always. There are no shapes really, except when it comes to the braggadocio." In terms of religious devotion, Donal finds it `a real relief to come across that complete lack of cynicism. You can call it naivete, you can call it what you want, belief is belief at the end of the day. If somebody gets comfort from something, it's great. '
Almost ten years ago, the wood from a tree felled - and left where it fell - in Rathkeale, County Limerick appeared to form the shape of a Madonna. The image was venerated by Travellers for a time thereafter and may still be venerated. "The amount of sneering that went on at this," notes Ryan, recalling the event. "No one was being harmed, it was just a simple act of devotion. It became a kind of touchstone for the Travellers for a while. I know there were logistical problems with having large amounts of people in a small area but it was nothing to be sneered at."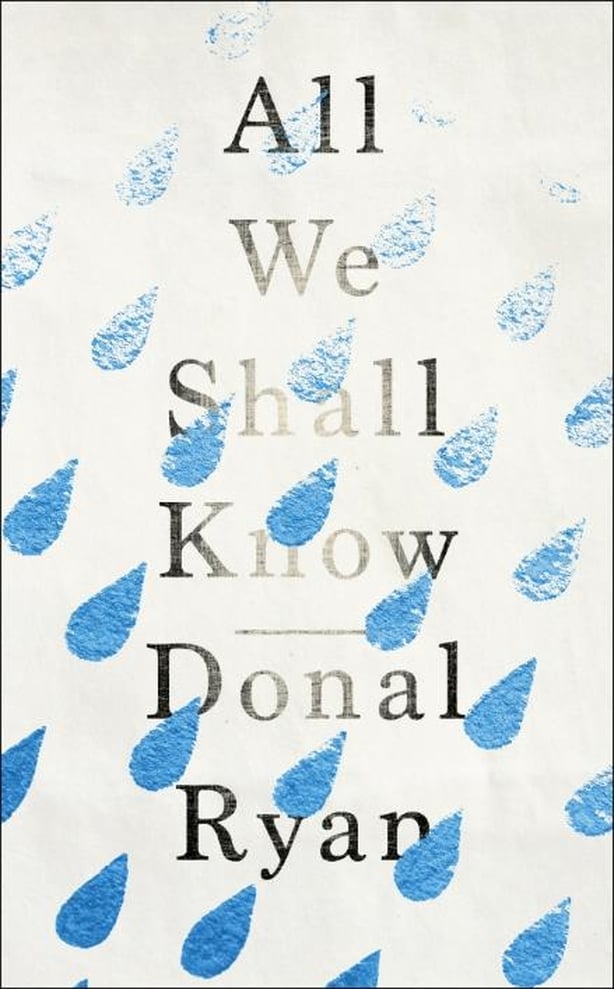 His stories, The Setting of the Sun, were published to wide acclaim in the summer of 2015. Donal reflects on the difference between the novel and short story. "I kind of agree with Mary Costello when she says that any short story can be a novel and vice versa, even though they are very different forms. You can meander a little bit with a novel – not too much though. It's a more comfortable place to be than short stories - short stories are spiky and they'll cut you, make you bleed. There's more accommodation in a novel, as (fellow novelist) Mike McCormack says."
In the 1970s, the fictional work of John McGahern seemed, at least to those unfamiliar with the social hierarchies of the countryside to exist somehow outside of class. Exile in England, or Dublin, the conflicted countryman in the city, were recognisable motifs. Setting McGahern, Jennifer Johnston's last of the gentry, and lone maverick Desmond Hogan aside, contemporary Irish fiction of the period was almost uniformly middle-class, as the paperbacks on the book shop shelves, from John Broderick to Val Mulkerns, would readily testify.
Over a decade later, the novels of Roddy Doyle and Pat McCabe were exerting a pull away from the conventions, breaking new fictional ground. Ryan may well be working in the continuum of that new direction, but there are strong reminders too of the work of Desmond Hogan, particularly in his new novel. As for all that, he himself doesn't think about class division, but he thinks it's coming back, " in people's consciousness, with young people, I don't know why. It's become more overt I think than it was ten years ago even."
Now he is on the publicity jaunt for the new book, which, he says, does not come naturally. "It's hard to be reviewed, it's hard being judged," he muses. This may well be the case, but it must be a source of consolation to him that a number of Irish writers, including the aforementioned Jennifer Johnston and Mary Costello, but also Edna O'Brien, Christine Dwyer Hickey, John Boyne have enthused passionately about the work.
He recalls Anne Enright's review of his second-published novel ,The Thing About December, which appeared in The Observer newspaper two years ago. He recalls too Sebastian Barry's heartening assessment of the same novel in The Guardian. He admires both writers very much. "I actually cried both times," says Donal, " they're both (the reviews) on my wall at home. That incredible generosity, even the fact that they took the time to do it."
Read Paddy Kehoe's review of the novel here
All We Shall Know is published by Doubleday in paperback
Paddy Kehoe