Ireland wins Eurovision for the 7th time.
On 18 May 1996 Ireland won its 7th Eurovision Song Contest title with Eimear Quinn performing 'The Voice' written by Brendan Graham, who also wrote the 1994 winner 'Rock n Roll Kids'.
The 41st Eurovision Song Contest was held in Oslo, Norway on 18 May 1996. The show was presented by Ingvild Bryn and Morten Harket. Harket, lead singer of pop group A-Ha.
On 18 May Eimear Quinn returned to Ireland to take a bow. Eimear comments
I will always be proud of the performance I gave yesterday
Eileen Whelan talks to Bob Collins, Assistant Director General at RTÉ, about whether RTÉ will host next year's contest. Liam Miller, Director of Television Programmes at RTÉ, comments on the fact that RTÉ wishes to embrace a diversity of programming types and emphasises that RTÉ is much more than just one contest every year.
Ireland's record of success at Eurovision comes at a cost.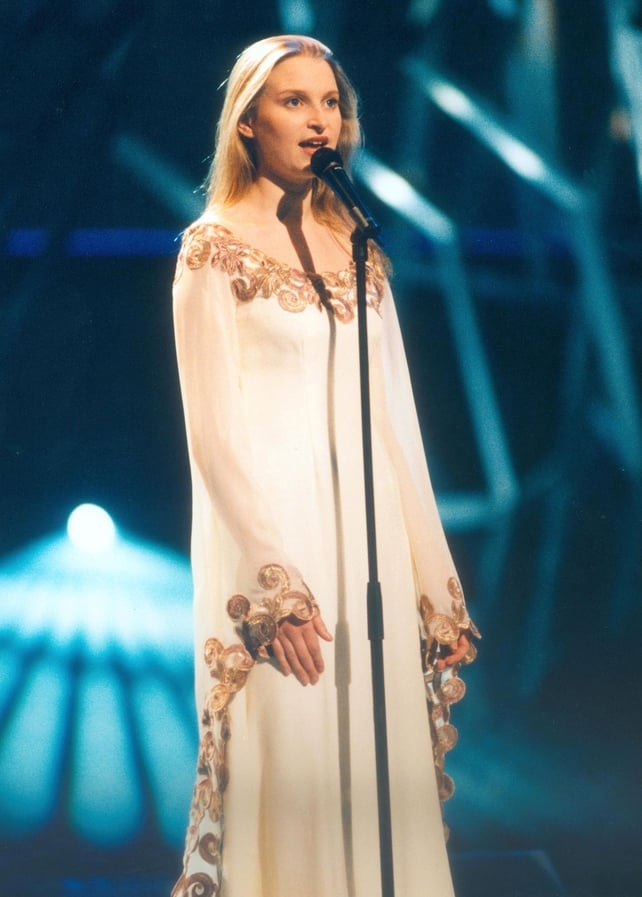 Eimear Quinn in Eurovision Song Contest (1996)