The 1988 winner was Celine Dion representing Switzerland with the song 'Ne partez pas sans moi'.
A 20 year old Celine Dion is pictured here the day after her win at the Shelbourne Hotel in Dublin enjoying a champagne breakfast.
Celine told RTÉ News reporter Gerry Reynolds she knew she would win because people kept telling her she would!
Celine Dion went on to become an international star and it all began in Dublin.
Ireland came in 8th place with the song 'Take Him Home' performed by Jump the Gun.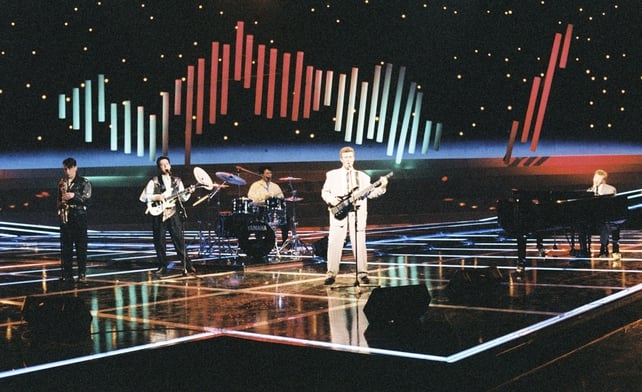 Jump the Gun represent Ireland at Eurovision (1988)