Secondary school students walk out to protest at ongoing dispute between teachers' unions and the government.
Hundreds of students at a secondary school in County Tipperary walked out of class in protest over the ongoing industrial dispute between the Association of Teachers of Ireland (ASTI) and the Department of Education.
Students from Coláiste Dún Iascaigh in Cahir left their classes in protest at the deadlock between the ASTI and the government. While the students say they are not taking sides in the dispute. If a resolution is not found soon students will march on the Dáil to show the government that they have to be listened to.
Sixth year students, Kevin McGuire and Linda Collins, talk about their motivation for the walk out.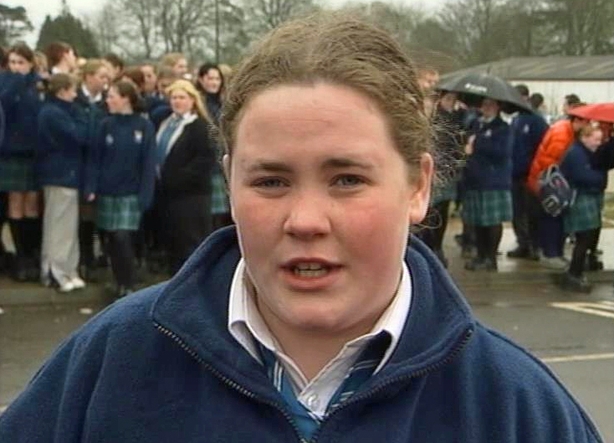 Sixth Year Student Linda Collins (2001)
Linda Collins tells RTÉ News that,
We want people to start taking us seriously and if this is the way that it has to be done, then so be it.
She goes on to say that,
This is our future and we care about it.
The students plan to continue their protest next week if the dispute is not sorted out.
An RTÉ News report broadcast on 15 March 2001. The reporter is Damien Tiernan.