Ireland's first community school opens in Tallaght offering a new approach for post primary education.
Following a lengthy controversy, Saint Macartan's Post Primary School opened in Tallaght in temporary quarters. Questions still remain over how effective this new type of school will be.
Will it cut across the snobbery that has separated vocational and secondary schools?

Will it, in fact, be a truly community school?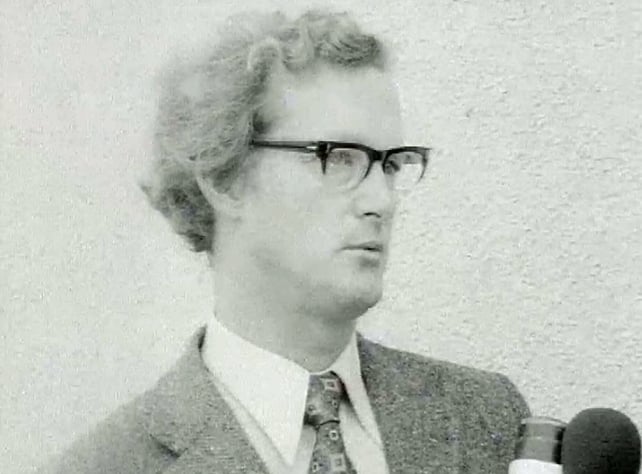 Principal Padraic Heeran (1972)
The Principal of the Tallaght Community School Mr Padraic Heeran is optimistic about the school's future success. The school offers certain services that have not before been seen in Irish schools such as a full-time counselling service.
The new school is opening with 400 students and Mr Heeran expects that there will be continuing enrolment throughout the year. The notion which purports that a secondary school is better than a vocational school is something that Padraic Heeran does not accept. While the school plans to offer a broad curriculum, students will continue to be prepared for the traditional examinations.
Padraic Heeran also refutes any fears that the school will be taken over by any specific religious interests.
An RTÉ News report broadcast on 6 September 1972. The reporter is Tom McCaughren.