Taxi drivers in Dublin and Cork stage a 24 hour strike.
Members of the Irish Taxi Federation want a limit to the number of taxi and hackney plates being issued. They are also seeking a curb on part-time operators.
The Irish Taxi Federation say that when it was formed six years ago, there were 957 licenses in Dublin alone, now there are 1,600.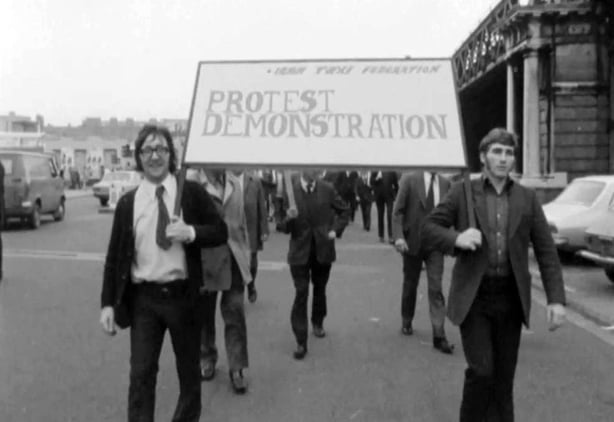 In Dublin, the taximen marched down O'Connell Street to the Custom House where they presented their complaint to Minister for Local Government Mr James Tully.
An RTÉ News report broadcast on 28 May 1973.