The construction of a memorial garden at Parnell Square in Dublin is underway.
The Dublin city centre site was handed over to the Board of Works by the Rotunda Hospital in 1959. The Garden of Remembrance was designed by architect Dáithí Hanly as a dedication to the men and women who died in the cause of Irish freedom. Work began on the project in March 1961 and construction is being carried out by John Sisk and Son.
Sculptor Óisín Kelly was commissioned to design a sculpture for the garden. The work depicting the Children of Lir was eventually added to the garden in 1971.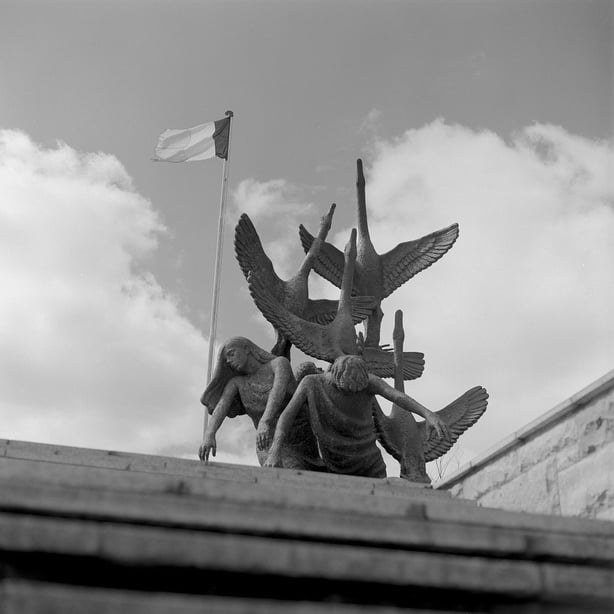 The garden was officially opened to the public by President Éamon de Valera on the 50th anniversary of the Easter Rising in April 1966.
An RTÉ News report broadcast on 5 December 1962. The footage shown here is mute.