Priests ordained at Ballintubber Abbey for the first time in over four hundred years.
Five priests were ordained in Ballintubber Abbey County Mayo. These were the first ordinations to take place since the Abbey was suppressed during the Protestant Reformation over 400 years ago.
Four of the new priests, Rev Patrick McGrath from Belmullet, Rev Thomas Treacy from Tuam, Rev Patrick Wall from Galway, and Rev Marting Greeny from Bannowgreen, will minister in the Archdiocese of Tuam and the fifth is a Franciscan, Rev Seamus Corcoran from the United States. The ordinations were performed by Most Rev Dr Walsh Archbishop of Tuam.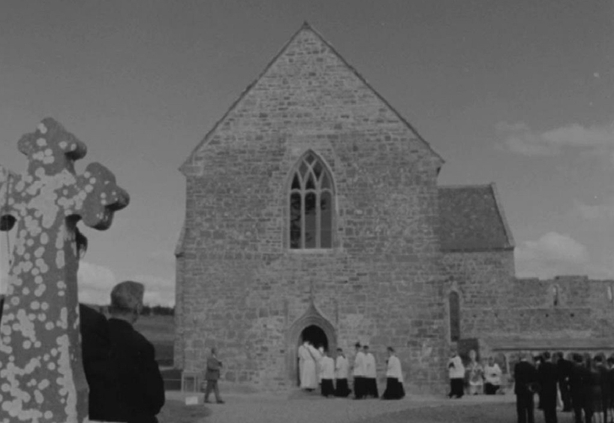 Work on the restoration of Ballintubber Abbey is ongoing.
An RTÉ News report broadcast on 19 June 1967.