A lighthearted look at the street entertainment and other goings-on in Tralee during the Festival of Kerry.
The Festival of Kerry is more than just the crowning of the Rose of Tralee. There is street entertainment, a fun fair, palm readers, fast food and lots more for all the family.
The delicate aroma of industrial quality hamburgers issues from the catering vans. Not so much cordon bleu as black belt.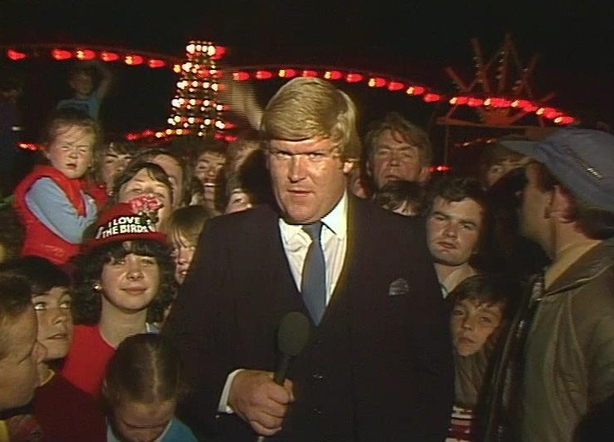 Derek Davis presents Festival Fare, 1981
Dan The Street Singer wanders through the streets of Tralee followed by an entourage of children as he performs 'The Isle of Inishfree' as a one man band. The song was written by Richard Farrelly.
'Festival Fare' was a half-hour programme broadcast on 7 September 1981. The presenter is Derek Davis.