An elderly brother and sister have been provided with a prefabricated house by Carlow County Council to replace the family home.
After years of living in poor, damp, cold conditions, the Knockalisheen brother and sister now have a new prefabricated home on their own land provided by Carlow County Council.
Carlow County Engineer explains why it has taken so long to rehouse the Kellys in a new modular type prefabricated house. There have been delays as prefab houses are not manufactured in Ireland and their land is in a relatively isolated location. Providing a prefabricated house costs £1,250 as opposed to £2,000 for a standard council house.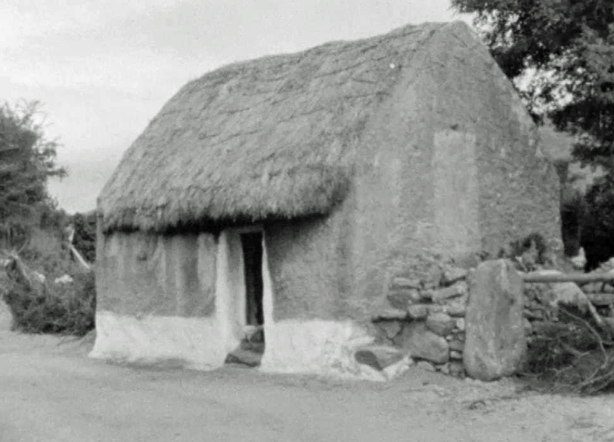 Kelly Family Carlow Cottage (1966)
The Kelly's have been living in their cottage for about sixty years and have been waiting for a new house to be built on their land by Carlow County Council for six or seven years. The brother and sister do not want to leave their small land holding in Knockalsheen and the council have to provided them with a new prefabricated home on their land. While there is no plan to build prefabricated houses throughout the county, they will be provided where they are required.
A number of them will be built where they are required.
The Kellys describe the poor conditions of their current one roomed thatched home which has no chimney or windows and is damp and cold.
We have windows without glass.
An RTÉ News report broadcast on 20 August 1966.