Roy Keane attends the launch of Ireland's first braille stamp to support Irish Guide Dogs for the Blind.
Irish Guide Dogs for the Blind and An Post launch the country's first braille stamp. Roy Keane attended the launch in what was his first public appearance since retiring as a football player last month. The event marked the 30th anniversary of Irish Guide Dogs for the Blind.
Roy Keane took time to chat to other attendees and sign autographs but would not be drawn on his future career plans. He was adamant that the event was about the guide dogs and not Roy Keane.
The Irish Guide Dogs for the Blind is the only provider of guide dogs to the visually impaired and more recently to children with autism. Roy Keane has been involved with the charity for many years.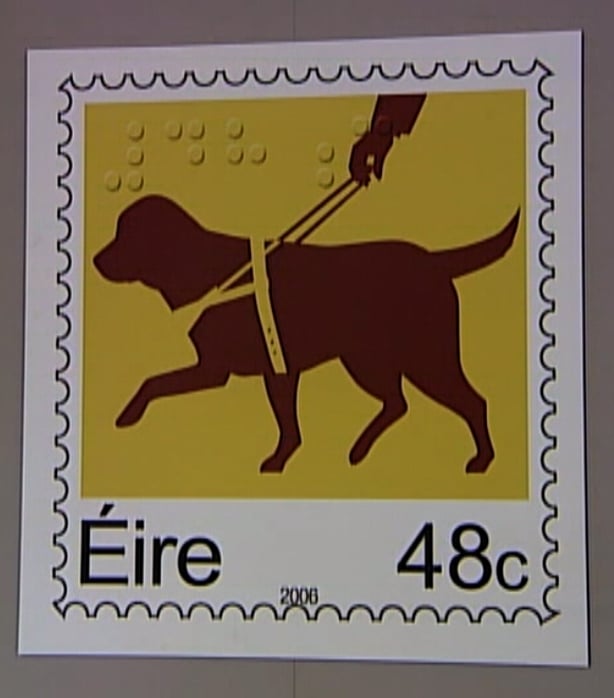 Braille Stamp (2006)
Charlie Daly, Chairman of Irish Guide Dogs for the Blind, says that sometimes Roy Keane does not realise what his association with the charity means to them.
Roy Keane's attendance at the event was an unexpected treat. Pierce Bolger, a guide dog user, was delighted to get to meet Roy and wished him well for the future.
While we know the new braille stamps are available in the shops today, as for Roy Keane's future, we're no wiser.
An RTÉ News report broadcast on 7 July 2006. The reporter is Jennie O'Sullivan.