Galway native Martin Conneely is a blind man who works as a telephonist and plays boogie-woogie piano.
Born and bred in Galway, 47-year-old Martin Conneely is married and has seven children. Following an accident at the age of seven he was completely blind by the time he was nine. For the last nineteen years, Martin has been the switchboard operator for Galway County Council.
Many people working in Galway or in the bordering counties of Mayo or Clare will have come into contact with Martin Conneely.
Martin feels fortunate that for almost nine years of his life he could see. For many blind people, this is not the case and they have no concept of colour.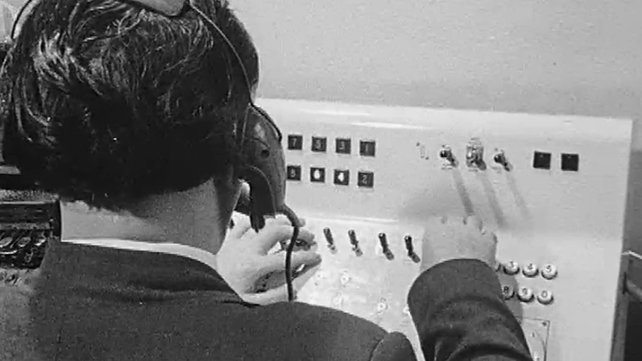 Martin Conneely at work in Galway County Council, 1972
Martin grew up in the Claddagh Village in Galway City and has vivid memories of the cobbled streets and thatched cottages which are no more.
As Martin's sight worsened as a child, his parents made the difficult decision to take him out of Claddagh National School and send him to the Dublin School for the Blind. There Martin learned all the usual school subjects as well as how to live with the loss of his sight. Martin has very positive memories of his schooling in Dublin and it was nineteen years before he would return to live in Galway.
Most people with blindness use a stick or a guide dog, but Martin uses neither. When he started working for Galway County Council, his wife Sarah from Ballyfermot in Dublin would walk him to and from work each day. Nowadays, this job has fallen to either of his two older sons. While he can't see these streets, he remembers them well.
Once Martin's son leaves him at the door of the switchboard room, he needs no more help. This is his kingdom.
Martin Conneely is also an accomplshed musician. When he left school, he started a band with other blind friends and even played at the Theatre Royal and the Queen's Theatre. Now plays the piano in John Monroe's pub in Dominic Street six nights a week. Originally Martin learned classical music, but now mainly plays boogie-woogie.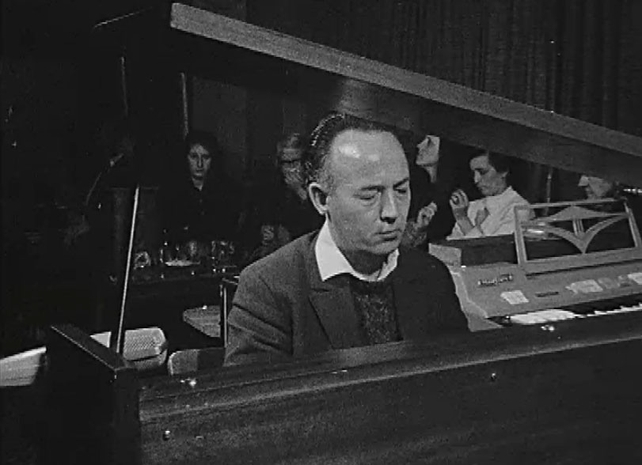 Martin Conneely playing the piano in Monroe's Bar in Galway, 1972
This episode of 'Tangents' was broadcast on 10 November 1972. The reporter is Ultan Macken.
A miscellany of events, entertainment, opinions and personalities, 'Tangents' was first aired on Monday 25 September 1972 and ran until 1974. Tangents was presented by Cathal O'Shannon and Doireann Ní Bhriain on Monday, Wednesday, Thursday and Friday and by John O'Donoghue each Tuesday.