Tom Donlon builds a fishing vessel in the front garden of his Limerick home.
After two years work, Tom Donlon of Limerick city has completed the build of St Connora, a fishing boat in his front garden.
There is great excitement as onlookers gather outside the Donlon home to watch a huge crane winch the trawler from its position in the garden, over the wall, and onto an attendant low loader.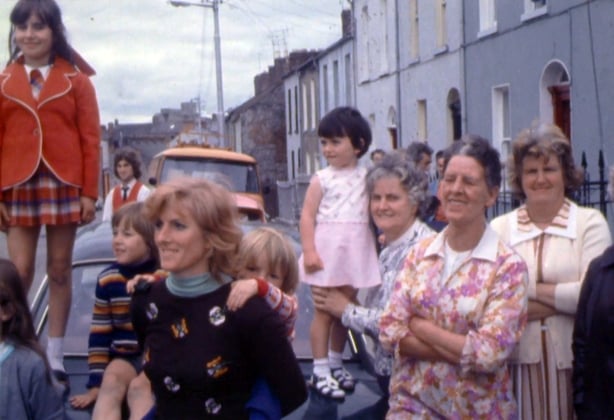 The St Connora is transported to Limerick Docks, where it is formally launched by Tom Donlon's wife Imelda.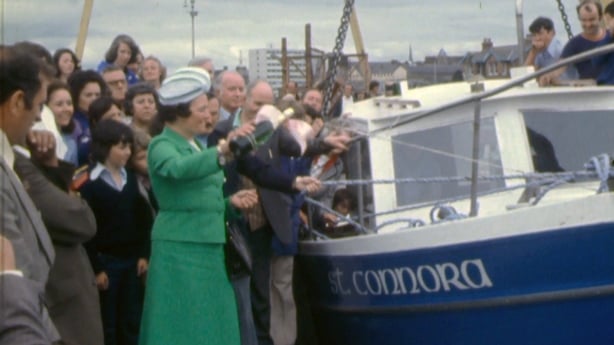 The St Connora will be based at Carrigaholt, a small fishing village in County Clare.
An RTÉ News report broadcast on 26 July 1976. The footage shown here is mute.