A description of the colour, glamour and fashion on show at the Royal Ascot race meeting.
Scenes from Ascot Racecourse on Gold Cup day. A reporter describes the arrival of the royal party and the fashion being worn by women and men.
It's just good to be alive in 1938 and at Ascot.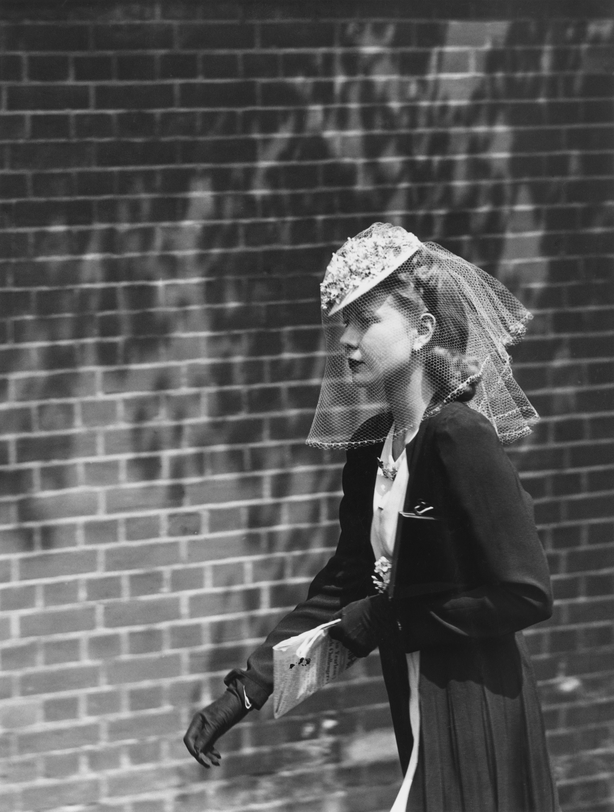 Photo by J. A. Hampton/Topical Press Agency/Hulton Archive/Getty Images
Miss Gordon Duff wearing a small floral victorian hat with outsize veil over a pageboy hairstyle, Ascot Racecourse, Berkshire, 16 June 1938.
Apart from the racing itself, the discussion focuses on the best dressed women over the past three days. The accolades for best dressed invariably go to Her Majesty Queen Elizabeth and the Duchess of Cambridge.
Queen Elizabeth was charmingly attired in blue with a matching hat and the Duchess wore an orchid colour gown.
In 1937, large hats were all the rage but not so in 1938. Former tennis player Eileen Bennett is the exception who has a hat so big that she tells people that they would have to walk around her twice to recognise her.
Hats this year are the sensation of Ascot. About 50/50 between large and small. Dresses are just ordinary but hats are gorgeously original.
Fox furs are not required due to the heat and nobody is wearing long gloves without short sleeves.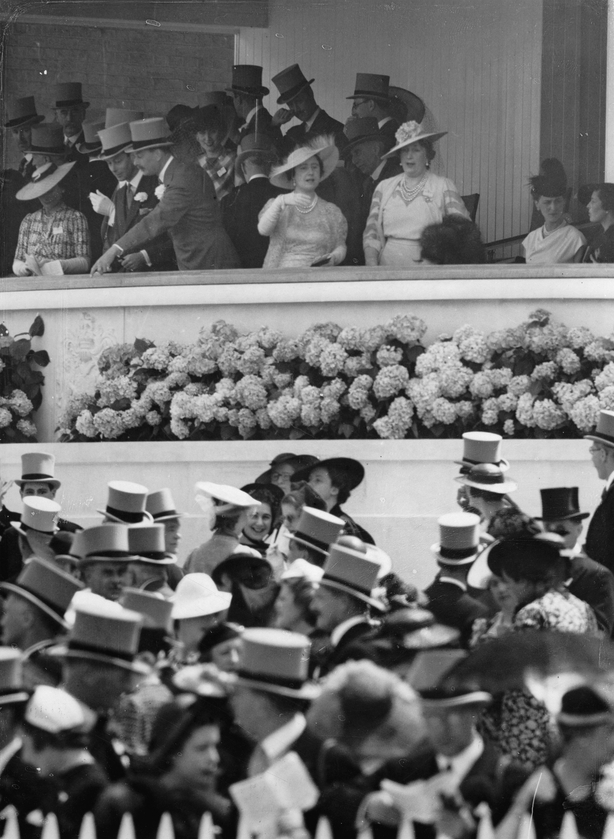 The royal loge in Ascot. Photograph. About 1938. (Photo by Imagno/Getty Images)
It is not just about the ladies, as the search is also on for the best turned out man. Of note is a man in the royal enclosure wearing a sporran below his waistcoat to store his cigars, Lord Lonsdale is looking rather thin, Lord Derby is looking gayer than usual in grey, and Eddie Lampton wears perfectly cut clothes and a black hat instead of the inevitable grey topper.
Young Eddie Lampton is the most striking looking of the rising generation.
This recording was made on 17 June 1938.
From the RTÉ Archives Acetate Disc Collection which has been digitised with the support of the Broadcasting Authority of Ireland (BAI) Archiving Scheme.