Buster Bloodvessel and Bad Manners perform 'Just A Feeling' on The Late Late Show.
Formed in 1976, Bad Manners have achieved chart success with appearances on Top of the Pops and BBC radio.
Before heading off for a gig in Navan County Meath, the band stopped by The Late Late Show studio for a performance of their latest single 'Just A Feeling'. The single appeared on the Bad Manners second album Loonee Tunes! realeased in 1980 on Magnet Records.
The nine-piece ska band is fronted by lead singer Fatty Buster Bloodvessel (Douglas Trendle).
Introducing the band, Gay Byrne says
Whether you like it or not, this is what your kids are dancing to. We have the most unusual band from London tonight.
Bad Manners in Ireland for a tour which took in Navan, Thurles, Mullingar, Carlow, Galway and Castlebar.
The Late Late Show broadcast on 11 April 1981. The presenter is Gay Byrne.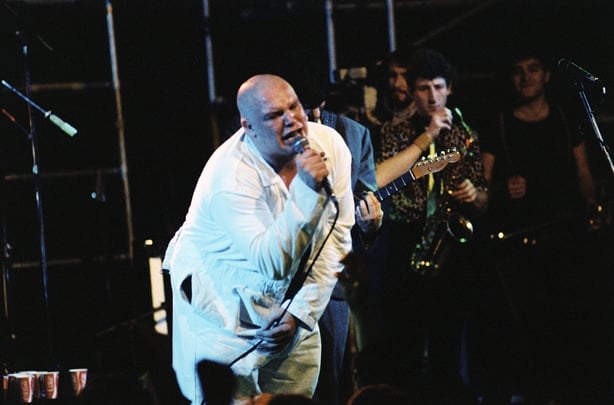 Bad Manners play at Leisureland, Galway (1981) - Photo by John Rowe during filming of Roadshow: Campus Rock.