Two boats from Ireland will compete in the Single Handed Transatlantic Race.
The Observer Transatlantic Single Handed Race is normally the preserve of the French and the English but this year Ireland will have sailors competing. One yacht is from the north and once from the south. The Golden Harp was built in Cork and is owned by Stuart Woods. The northern entry Ballyclaire is owned by Dr Fred Sloan of the Strangford Yacht Club.
The Ballyclaire is a 35 foot fin keel and keg fibreglass boat built by Don Conlon of Kilmore County Roscommon.
Ballyclaire is built for speed with a Bermudian rig and a step through mast which is less likely to break off completely in the event of an accident in heavy weather. Dr Sloan is a 50 year old businessman and scientist who works for a Ballyclaire textile firm has designed two new types of sails for the race Plymouth to Nantucket in June.
The Ballyclaire was launched at Whiterock in preparation for its qualifying trip to Saint Kilda off the coast of Scotland.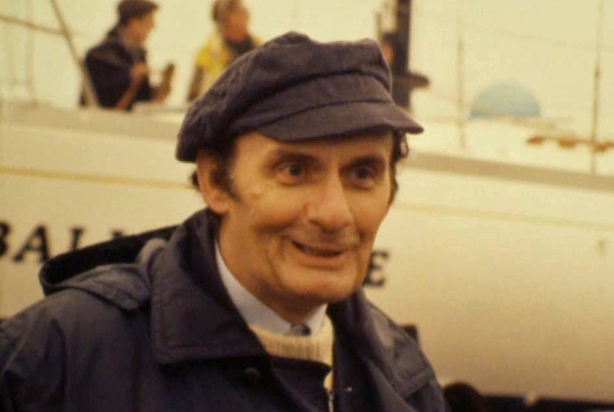 Dr Sloan, owner of the Ballyclaire yacht (1976)
Dr Sloan admits to having limited off shore sailing experience and has never done a single handed race like this before. He outlines some of the challenges he may face on the water. This is the first time that an Irish boat has taken part in the race, something which Dr Sloan puts down to time, money and facilities. The race started in 1968 with around three entries. This year, it is expected that there will be 180 contestants. Dr Sloan believes that there will be more Irish entries in the coming years.
An RTÉ News report broadcast on 13 March 1976. The reporter is Olivia O'Leary.