Demands for the closure of Cork city dump.
The dump sits next to residential housing and along the ring road to Cork Airport. Residents in the area had lodged complaints over smells from the dump and in response, Cork County Council installed a system to burn off methane gas.
Despite objections from residents, city officials don't see any problem with the dump and do not believe it should be closed.
Consultants were called in to report on the situation at the dump. However, their report has become the source of controversy. The council has refused to publish the report and has also refused to provide copies of the report to councillors. A compromise was reached to allow councillors to view the report but only when accompanied by a council official.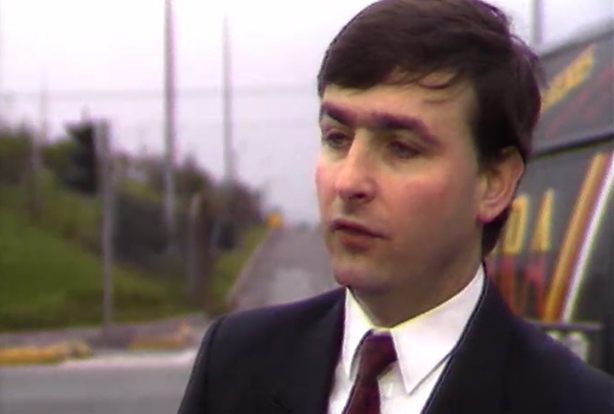 Micheál Martin TD (1991)
Fianna Fáil TD Micheál Martin, while not happy with this arrangement, did view the report and described some of the findings "disturbing" and "a cause for concern". He says the corporation's plans for the dump are totally unacceptable and believes alternative methods for the disposal of domestic waster are needed.
An RTÉ News report broadcast on 28 January 1991. The reporter is Tom MacSweeney.