With filling stations sold out of petrol in Dublin, drivers queue for miles in the hope of putting something in their tanks.
There are petrol shortages and empty pumps at garages across Dublin as delivery drivers in the region stage an official strike over a pay dispute.
The lack of supply means that many garages have been forced to close.
Motorists queued overnight bumper to bumper stretching back miles in a bid to buy at least a gallon of petrol from the very limited supplies.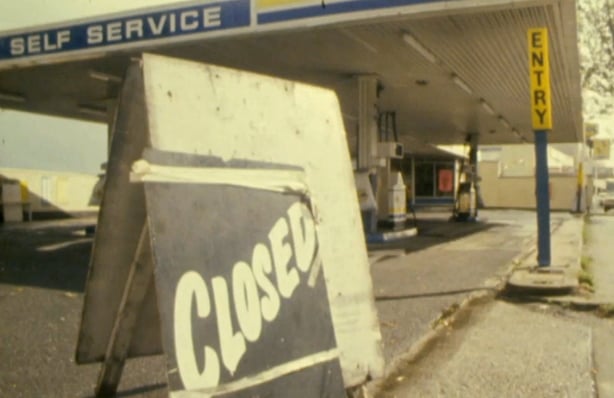 Petrol Station Closed (1980)
An RTÉ News report broadcast on 18 September 1980. This footage is mute.