As the race for the Presidency gets underway, Colm Connolly takes a look at the history of the position in Ireland.
Brian Lenihan, Mary Robinson and Austin Currie have put their names forward for the first Presidential election to take place in the Republic of Ireland since 1973. Whoever will be appointed will be the seventh President of Ireland.
Every citizen over the age of 35 is eligible for the office of President of Ireland for a term of seven years and is allowed for one re-election.
The path to the Presidency will lead here, Áras an Uachtarainn in the Phoenix Park.
The President only acts on the advice of government but can be a public watchdog. In a situation where the President feels a bill is repugnant to the constitution, he or she can refer it to the supreme court.
Dr Douglas Hyde was installed as the first President of Ireland in 1938 as an agreed candidate and served one term. In 1945, Easter Rising veteran Sean T O'Kelly was appointed to the post, the first to be elected to the position. He served two terms and was succeeded in 1959 by Éamon de Valera who also served two terms. De Valera was succeeded in June 1973 by Erskine Childers. However, President Childers died after just 17 months in office. In December 1974, Cearbhall Ó Dálaigh was appointed to the position. However, his position was to be short lived and he resigned in 1976 with Minister for Defence Paddy Donegan describing his presidency as a "thundering disgrace". Patrick Hillery became the next President and served a second term which comes to an end in December 1990.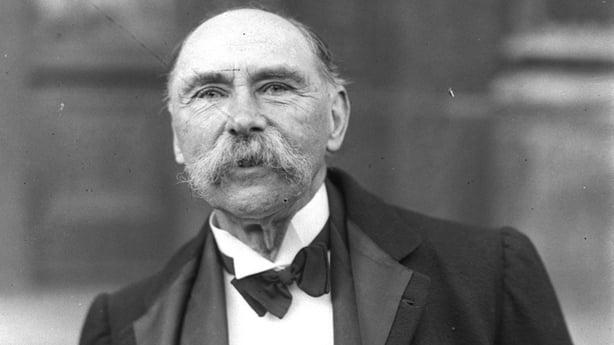 Douglas Hyde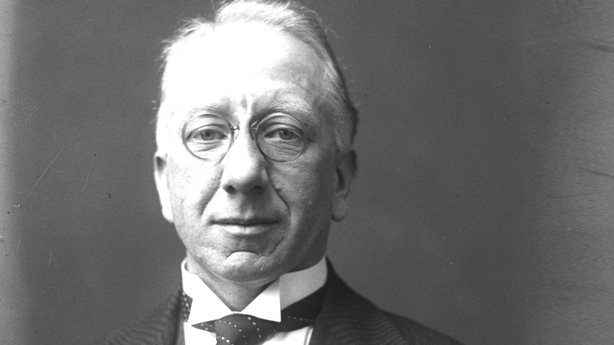 Uachtarán Seán T Ó Ceallaigh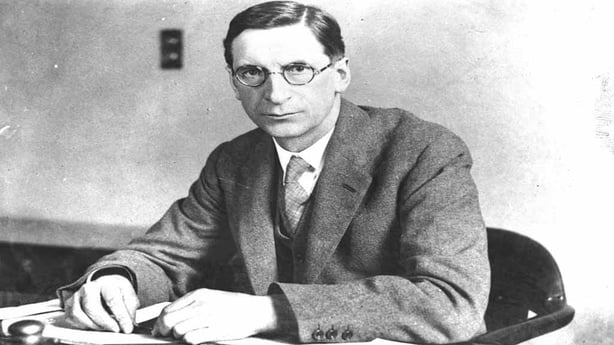 Éamon de Valera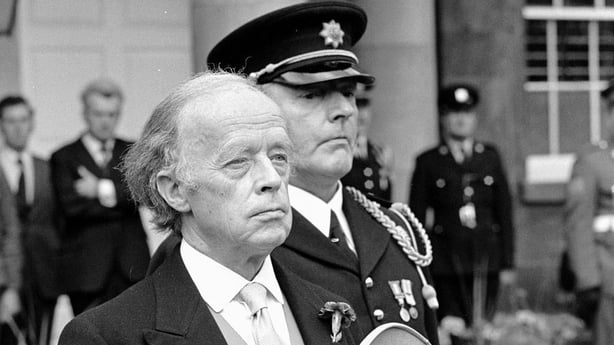 Erskine Childers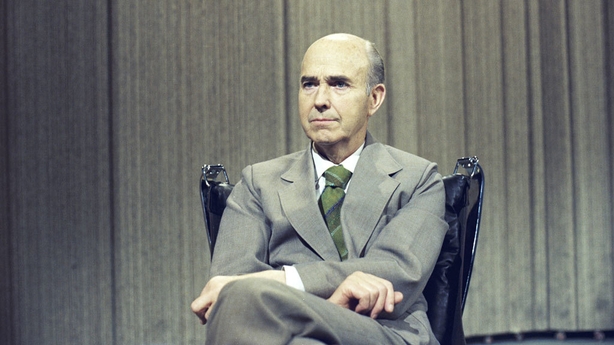 An RTÉ News report broadcast on 17 September 1990. The reporter is Colm Connolly.