All the fun of the fair at the Dún Laoghaire Horse Show and Carnival.
Show jumping is just one of the attractions for visitors to the Dun Laoghaire Horse Show and Carnival. The Dun Laoghaire Grand Prix was won by rider Francis Connors on the horse 'Causeway'.
Many of the riders use the Dun Laoghaire show as a warm up event for the Kerry Gold Dublin Show at the RDS. As such, many of the top Irish and international riders were in Dun Laoghaire for the event.
The event was sponsored by The Sally Noggin, Pavilion, and Guinness Group Sales.
Some of the other attractions included carnival rides and a performance by Laurel and Hardy impersonators. Laurel and Hardy had famously spent time in Dun Laoghaire staying at the Royal Marine Hotel in 1953.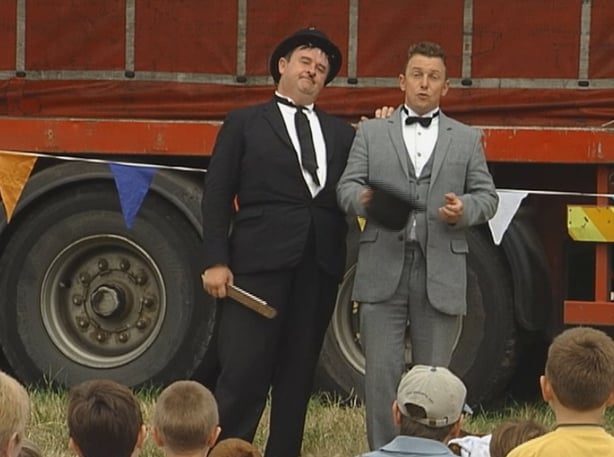 Laurel and Hardy Impressionists, Dun Laoghaire
An RTÉ News report broadcast on 7 August 2000.