Singer songwriter Johnny Duhan in concert at the National Stadium in Dublin.
The Limerick born singer performs the song 'Don Quixote' at a concert in the National Stadium. The concert took place in September 1984 and was broadcast as part of the 'Festival Folk' series the following year.
I'm Don Quixote, I'm on the road again
Johnny Duhan was a member of the bands Granny's Intentions, Brogue, and St James Gate before embarking on a solo career.
This episode of 'Festival Folk' was broadcast on 19 July 1985.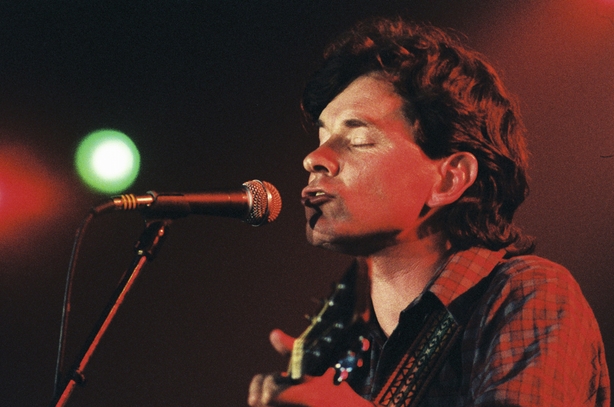 Johnny Duhan at the National Stadium. Photo by John Cooney.
'Festival Folk' was a series of concerts recorded in the National Stadium, Dublin, featuring well-known folk singers and musicians.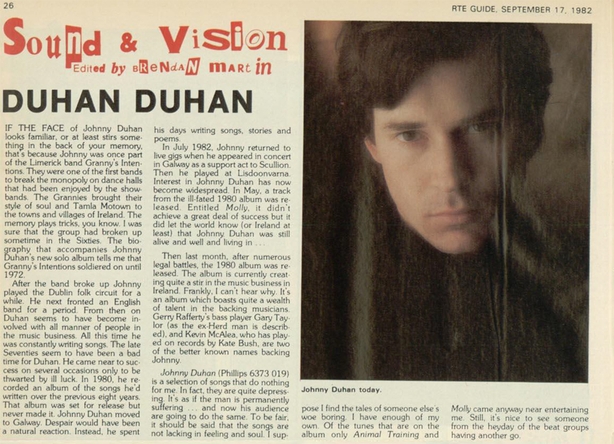 Johnny Duhan in the RTÉ Guide, 17 September 1982