A choir of little angels and a blessing for the Christmas crib at the Mansion House Dublin.
Lord Mayor of Dublin James Joseph O'Keeffe presides over a ceremony which includes an ecumenical blessing of the crib performed by Archdeacon of Dublin Dr Samuel Poyntz and Fr Noel Madden.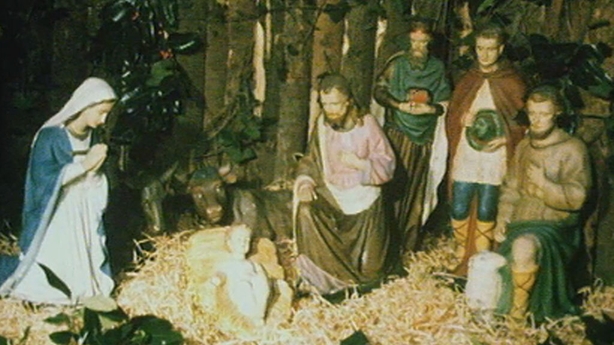 Mansion House crib (1974)
The Little Angels choir sing 'Silent Night' at the nativity scene outside the Lord Mayor of Dublin's residence in Dawson Street.
An RTÉ News report broadcast on 5 December 1974.