Dr James Fairley is a zoologist with a keen interest in identifying species of flea in Ireland.
Dr James Fairley of the Department of Zoology in the National University of Galway is a zoologist with an interest in mice. As mice carry a lot of parasites he started to identify the various fleas he came across and his interest grew from there.
In July 1963 his article 'Fleas from the field mouse apodemus sylvaticus in County Down' was published in 'The Irish Naturalists' Journal'.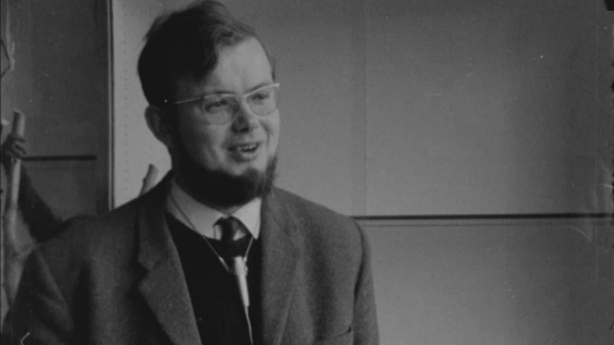 Dr Fairley reckons he has identified between 25 and 30 species of flea, but has only looked at field mice and foxes and has yet to examine bats and birds.
Using an old toothbrush James Fairley brushes a couple of dead field mice to see what sort of infestations they have. One mouse is carrying an exceptionally large flea indigenous to field mice in Ireland that can grow to the size of a quarter of an inch.
It is the biggest flea in Ireland.
Such a large flea would undoubtedly cause discomfort for the mice, akin to humans carrying white rats on their bodies.
Even the cleanest person can pick up a flea, but since embarking on his research, Dr Fairley has never been bitten by a mouse flea.
The zoologist is keen for people to send him fleas because the distribution of the insect in Ireland is not very well known.
If I can get fleas I can identify them and get a clearer picture of the distribution of fleas.
Viewers are asked to send the flea, along with information about the place and the animal they got it from and he will guarantee a reply with an identification and some remarks about the flea.
A 'Newsbeat' report broadcast on 27 November 1969. The reporter is Cathal O'Shannon.