Minister Ray Burke lays the foundation stone for an extension to the RTÉ television building in Donnybrook.
Minister for Communications Ray Burke lays the foundation stone on the site of a £2.5 million building project at the RTÉ complex at Montrose.
Also at the ceremony were Chairman of the RTÉ Authority Jim Culliton, RTÉ Director-General Vincent Finn, RTÉ Assistant Director-General Robert Gahan and a number of broadcasting executives and construction workers.
The 4,000 square metre building development is an extension to the television building in Donnybrook. It will provide a major television production stage area for drama serials such as 'Glenroe' and 'Fair City'.
It will also allow for the transfer of RTÉ's visual archives from prefabs on the campus, ensuring film and video collections are housed in more appropriate conditions.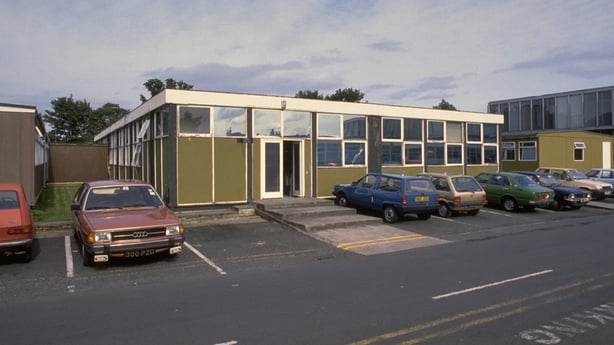 Work commenced on the site in September 1989 and it is due to be completed in August 1990.
An RTÉ News report broadcast on 2 November 1989.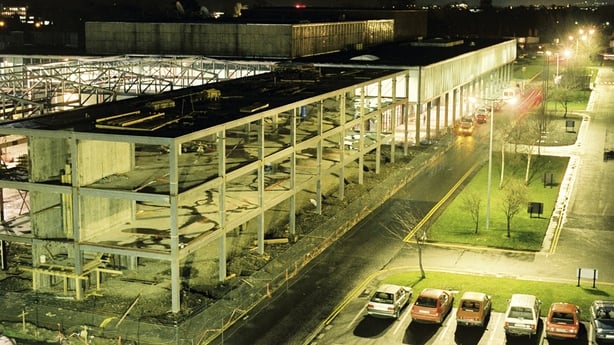 The RTÉ Library Building under construction in 1990.