The Museum of Broadcasting at the Portobello Studios Rathmines is opened by RTÉ Director General George Waters.
The new Broadcasting Museum will have exhibits that cover broadcasting in Ireland: the history of sound production and reproduction, transatlantic communications, early domestic receiving and early sound and television broadcasting equipment.
Over 400 artefacts spanning a 100 years of broadcasting history are now on display in the new RTÉ Museum of Broadcasting in Portobello, Rathmines.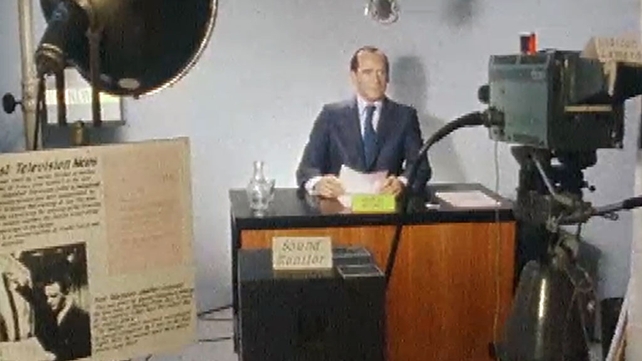 Charles Mitchell (1981)
RTÉ staff contributed old machines, microphones and tape recorders and where original apparatus weren't available, Museum curator Paddy Clarke recreated replicas from drawings and models.
A life-size model of newsreader Charles Mitchell occupies a recreated news studio in the museum and mementos from major events covered by RTÉ over the years are also on display.
An RTÉ News report by Brendan O'Brien broadcast on 8 June 1981.