Gardaí conduct baton charges as protest at the British Embassy in Dublin turns violent.
Protesters unhappy with events in Northern Ireland, depart from outside the General Post Office (GPO) on O'Connell Street in Dublin. The majority of those protesting are young men and women, many of whom carry placards.
At the British Embassy on Merrion Square members of An Garda Síochána baton charge the crowd. A protester is arrested and a number of people sustain head injuries. A wounded woman in a floral dress is comforted by friends.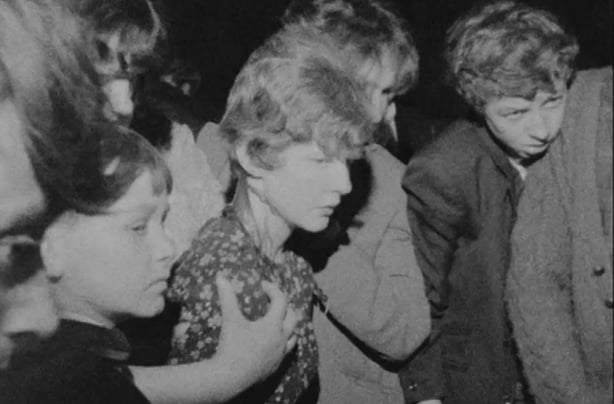 A garda and a protester attend to a man lying on the ground. The injured parties are taken to hospital by ambulance.
The windows of parked cars in the vicinity are broken and in the city centre, a number of premises have their smashed. Protesters congregate behind barricades they have erected at Holles Street and Merrion Square.
An RTÉ News report broadcast on 17 August 1969.