Midwest Radio based in Ballyhaunis is the first legal local radio station outside Dublin to go on air.
Minister for Communications Ray Burke hails the opening of MWR FM as a milestone in broadcasting. Midwest Radio is launching following the granting of a franchise by the Independent Radio and Television Commission.
The new station has sixteen full-time and sixteen part-time employees and is hoping for a turnover of a third of a million pounds within the first year.
Local news will be provided by one full time journalist backed up by twelve part time correspondents.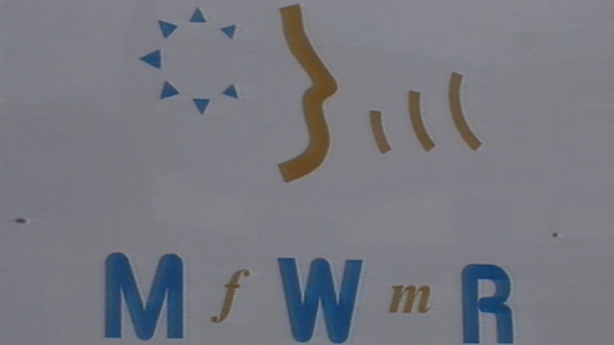 MWR FM, Mayo Radio (1989)
The MWR FM official opening took place in Castlebar with about two hundred guests in attendance. Minister for Communications Ray Burke officiated at the ceremony. The station opens just a week after the launch of Capital Radio, the first legal commercial broadcasting service in the history of the state. As the Dublin born son of a Mayo man, Ray Burke is delighted that County Mayo is second.
Speaking to RTÉ News after the event, Ray Burke said that the next twelve months would bring major changes in the Irish broadcasting industry with new services in both radio and television.
We will have a very exciting period ahead in communications, both in radio and television in this country and it will all be legal.
An RTÉ News report broadcast on 24 July 1989. The reporter is Tommie Gorman.